How To Get Funding From A Shark!

Tuesday, November 27, 2012 from 6:00 PM to 10:00 PM (EST)
Event Details
 Full details at www.smartmoneyentrepreneurs.com/events
ABOUT SMARTMONEY ENTREPRENEURS (SME)
SME is a broker dealer based equity crowdfunding platform. We provide startup entrepreneurs with a revolutionary source of seed funding through our crowdfunding portal. We provide crowdfunders with unparalleled controls and protections over their equity investments through our real-time financial monitoring and pairtial recuperation features.
ABOUT THE EVENT
"How To Get Funding From A Shark" is a one day conference held at ALLEY NYC, 500 7th Avenue, 17th Floor, New York, NY, on November 27, 2012.
Through the course of the day you will learn from entrepreneurs, investors, VCs, & other professionals what exactly goes into taking your idea to launch and beyond.
Our goal is to provide entrepreneurs and would be entrepreneurs with invaluable startup/business advice from those who have been through it.
*We are donating 100% of the profits of the event and the live webcast to Hurricane Sandy relief efforts.  To read our press release go to:  SmartMoney Entrepreneurs Donates Shark Event Profits to Hurricane Sandy Recovery Efforts
WHAT TO EXPECT
Learn about how to take your idea to a viable business using "lean" methodologies
Hear about early stage hurdles that successful entrepreneurs have experienced, and what they did to overcome them
Watch a real CEO negotiate a term sheet with a real angel investor LIVE
Understand the importance of legal matters you need to have in order to protect your company as you prepare to raise funds
Listen to angel investors and venture capitalists about what they look for when investing in a company
Find out how to make your big exit and sell your company
WANT TO LEARN ABOUT SOMETHING NOT LISTED ABOVE?  Email your questions to david@smartmoneyentrepreneurs.com, and we may choose your questions to ask our panelist during the live event
ADDITIONAL PERKS
Purchase of one 'Shark Ticket' will enter you to win a new unlocked iPhone 5, and/or a new tablet 
Courtesy of Tiger Cub Advisors - $2000 worth of business coaching and business plan writing services
PITCH COMPETITION:
We are collecting applications from entrepreneurs to pitch in front of the investor panel and the crowd on the evening of the event.  5 entrepreneurs will be chosen to deliver 5 minute pitches.  Application deadline is Monday, November 19.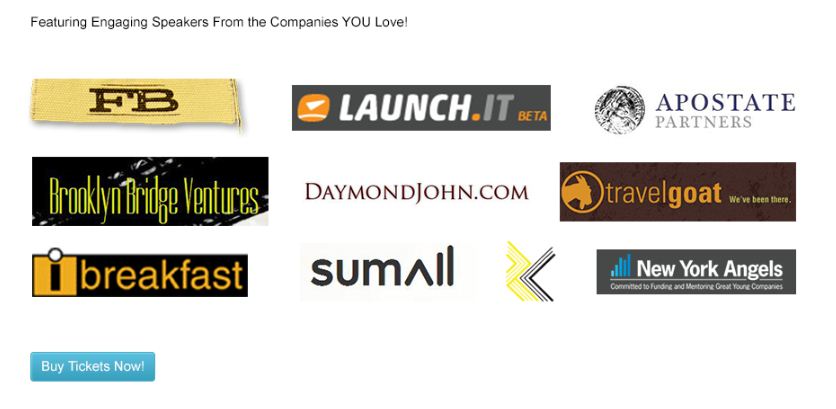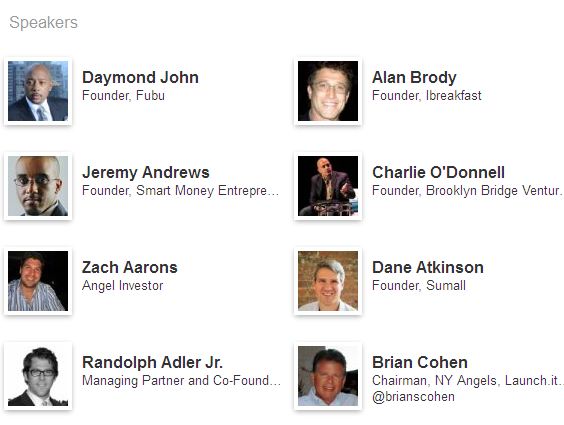 LEARN MORE ABOUT OUR SPEAKERS HERE 
Agenda:

6:00 - 7:00 PM: Reception & Networking
Network over wine, beer, and food

7 :00 - 7:15 PM: Opening Presentation -- "Different Ways To Raise Capital" presented by SME Founder/CEO Jeremy Andrews

7:15 - 7:45 PM: CEO Vs Investor Battle presented by Randolph Adler, Jr., Zach Aarons, and Dane Atkinson

7:45 - 8:00 PM: CEO Vs Investor Battle Q&A

8:00 - 8:15 PM: Intermission
SME will present a donation to the Crowdfunding Professional Association.  Also, the winners of the iPhone 5 and tablet giveaways will be announced 
8:15 - 9:00 PM: Investor Panel Discussion -- "What Investors Look For In A Startup" presented by Daymond John, Charlie O'Donnell, Brian Cohen, and Alan Brody

9:00 - 9:30 PM: "Pitch to the CROWD" Startup Pitch Competition presented by SME
Well-vetted entrepreneurs will deliver a 5-minute pitch to the investor panel and attendees

9:30 - 10:00 PM: Networking
Get a chance to shake hands with Daymond, Charlie, Brian, and Alan
Event Sponsors:


Community Partners: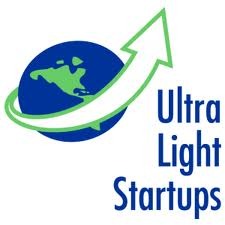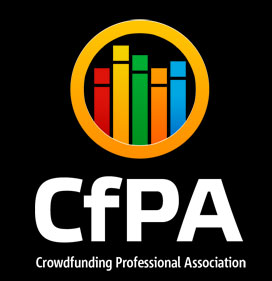 INTERESTED IN BECOMING AN EVENT SPONSOR OR COMMUNITY PARTNER? EMAIL US
When & Where
500 7th Ave
17th Floor
New York, 10018


Tuesday, November 27, 2012 from 6:00 PM to 10:00 PM (EST)
Add to my calendar
How To Get Funding From A Shark!