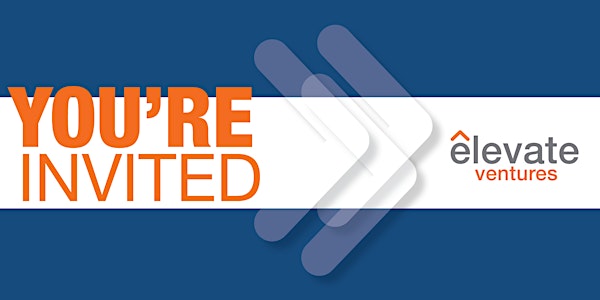 How to Get Friends and Family Money without Ruining Relationships
During this webinar, we'll discuss various startups and their experiences receiving money from friends and family.
About this event
One common source of funding for startups involves borrowing money from friends and family. It can be a great way to avoid bank interest rates and reduce your overall debt level so you can put more cash back into your business. But when getting loans from friends and family, you must be aware that conflicts can arise.
During this webinar, our panel will discuss various startups and their experiences receiving money from friends and family.
Looking for more fundraising information? We'll have another webinar on February 8 to discuss Fundraising Options for Your Startup. Register here!
Panelists:

Dan Meek - Moderator
Dan Meek serves as Entrepreneur-in-Residence for northeast Indiana. He most recently served as President of Seneca Business Ventures, a commercialization and innovation consultancy. Prior to that Meek was Vice President of Venture Development at Rev1 Ventures. His background has been focused on commercialization, early stage investments, and new ventures. Dan is based in Fort Wayne, Indiana.
Joel Neidig
Joel is a serial entrepreneur and inventor, with 1 exit to a Fortune 100 company. He has 18 years of experience integrating manufacturing technology and software development. He is the President and Co-founder of SIMBA Chain, a Blockchain API Startup. SIMBA began from a DARPA contract for Secure Messaging on the Blockchain Architecture and a DOE contract for Peer-to-Peer Solar Energy Transactions using Blockchain, and multiple awards from Air Force, Navy, Army, and USMC. Joel sits on the Technical Advisory Group for MTConnect, an open-source royalty-free standard that is intended to foster greater interoperability between devices and software applications. He developed the first iOS and Android-compatible MTConnect apps, and has developed over 65 manufacturing apps for the App Store and Google Play. He also sits on the Technical Advisory Committee for MxD, a federally-funded research and development organization. Joel was also a technology guest speaker at the White House by invitation of the National Economic Council.
Anne Marie Labenberg
With over 20 years of experience in building businesses, Anne Marie Labenberg, MSM, MSN, RN, has developed a passion for creating a better community through education, support, and advocacy. Her entrepreneurial spirit led her to found and operate a large regional home healthcare agency, which she ran for over a decade, and sold in 2017 with over $8 million in annual revenue at exit. She has also built and successfully exited four other businesses from finance organizations to educational/training organizations. Most recently, she was co-founder of a tech startup that was the first company to participate in Techstars from Northeast Indiana and was focused on social justice. This experience illuminated gaps in the entrepreneurial ecosystem, and she has turned that experience into an opportunity to help others navigate the system. She is a tireless warrior for the underserved and underrepresented. Anne Marie's primary areas of focus are finance, women and marginalized entrepreneurs, as well as building collaborative equity and access to resources for rural entrepreneurs.
Combining her entrepreneurial spirit, expertise, project management, adult education, and advocacy efforts, Anne Marie Labenberg is committed to making a difference in Allen County, Northeast Indiana, and beyond.
Chris Baggott
CEO/Co-founder ClusterTruck. Experienced entrepreneur with several failures but also Co-founder of ExactTarget & Compendium Software.
Mitch Stein
Mitch is an impact fanatic obsessed with bringing more innovation to the nonprofit sector.
After graduating Summa Cum Laude from the Wharton School of Business at the University of Pennsylvania, Mitch spent 7 years as an investment banker at Goldman Sachs. After two years developing Pond, it's now clear to him that the business world has way more to learn from nonprofits than the other way around.
Mitch found his passion for nonprofits participating in The Northeast AIDS Ride with his dad in honor of his late uncle Marlin. That passion evolved into Pond, a reimagined marketplace for all the tools and services a nonprofit needs to thrive.