How to Get a Job as a Product Manager by MasterCard Senior PM

Friday, April 12, 2019 from 2:00 PM to 3:00 PM (PDT)
Event Details
*** DISCLAIMER: This event is ONLINE ***
Would you like to get a job as a Product Manager? Join us for this free online session to get an overview of our part-time product management course curriculum, meet the lead instructor and have the chance to ask any additional questions that you might have about what it takes to become a product manager:
All our classes are compatible with a regular work schedule and our campus is conveniently located in the heart of Midtown Manhattan. The instructors are professionals with real-world experience working at renowned tech Companies like Google and LinkedIn, and other technology startups.
We are connected with local hiring partners and tech companies who are eager to meet our top Product School students.


Meet the Speakers:
Jesse Owens II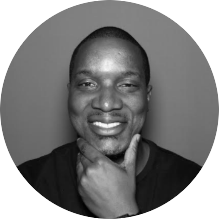 Jesse E. Owens II is a technology product leader with over 13 years of experience spanning across multiple industries including FinTech, Education, and Military Defense. Currently, he's a Senior Product Owner for MasterCard building innovative omnichannel Consumer and API digital payment solutions that will power the MasterPass product globally.
Prior to MasterCard, Jesse was a Product Manager at Imagine Easy Solutions (recently acquired by Chegg), an education technology startup company that has grown into the largest online bibliography site on the web with over 80 million active users through its product EasyBib. During his tenure at Imagine Easy Solutions, he built product features to enhance the design and usability of the product suite as well as provide seamless integration with partners through well-packaged web services.
Before joining Imagine Easy Solutions, Jesse started his career at J.P. Morgan in various application development roles in the Asset Management and Investment Banking space focused on the development of internal and external messaging service solutions for the institution to handle clearing and settlement operations for counterparties globally. He's also a proud alum of Norfolk State University, where he majored in Computer Science while conducting auxiliary research in Iris Recognition, Securing E-Commerce Transactions, and the application of Genetic Algorithms to Enterprise Data Infrastructure.
Joel Palathinkal

Joel heads the Mobile Product Platforms at FactSet(Fintech) and has over 8 years of Product experienece. He has previous Sr. Product experience at NBC Universal, Hearst, and CBS.

View the Speaker's LinkedIn
Save This Event
Organizer
Founded in 2014, Product School is the world's first technology business school.
We provide certified courses in Product Management, Data Analytics, Coding, Digital Marketing and Blockchain to professionals across 15 campuses worldwide. In addition to on-site campuses, we also offer the same courses, live online. Both on-site and online courses are taught by real-world product managers who work at top technology companies such as Google, Facebook, PayPal, Airbnb, LinkedIn and Netflix.
Unlike traditional MBA programs designed for students seeking roles within the finance and consulting fields, Product School's curriculum is highly relevant for the next generation of technology leaders, with classes offered at a fraction of the cost. The curriculum is designed to fit into work schedules with small classes held in the evenings or on weekends to ensure that both instructors and students can maintain their full-time jobs.
Expect a healthy mix of hands-on projects, group exercises, case studies, panel discussions and a variety of other forums to teach you how to lead cross-functional teams and build digital products from end to end. We also prepare students for product management interviews and enable them to expand their professional network through access to a private community of thousands of people; including alumni, mentors and hiring managers from top technology companies.
Product School also offers custom corporate training programs for Fortune 500 companies seeking to advance the product management skill sets of their existing teams or onboard new talent.
Committed to building the largest product management community, Product School has published the Amazon's best-selling book The Product Book, runs The Product Awards ceremony and ProductCon, a multi-city product management conference.