Description
Event Date: 23 July 2019 (Tuesday)
Time: 7 pm to 10:30 pm
Venue: 15A Bussorah Street, Singapore 199436
Attention Working Parents & Adults
"Do you feel that you are stagnating at work and unable to break that glass ceiling?"
"Are you worried that your income for the family is insufficient?"
"Are you worried that your current investment portfolio is insufficient for your children's education?"
We have an important information that can immediately help you consistently generate income from trading from the comfort of your own home to help with your family finances
This is the right event for you to explore how people trade the Forex markets and how you can learn to incorporate a new life skill into your daily lives to consistently earn some money. We will show you how you can get onboard this every growing trend in financial markets trading
You should treat Trading is like a business and like any other business, knowledge and focus are key to success. With a combined of over 20 years in trading experience, we have specially designed 3-hr workshop to equip you with the:
basic see-saw mechanics of Forex Trading
focus on the 3Ms of trading
critical aspect of money management
dos and don'ts in trading / pitfalls to avoid
key for you to open the doors to the Forex Trading world
and much more !!!
This workshop is suitable for participants who:
are determined to break away and beyond from their current existing income structure
are driven to do something different to succeed and meet their financial goals
has an open mind to learn new skills to improve themselves
throughout our trading experience, we find that trading together as a community or in teams brings out the best performance in the traders. So do invite your friends or family along so everyone can grow and benefit together.
Cheers..... see you soon at the workshop
---
Why you should attend my workshop?
My journey in trading was not smooth sailing, many of you are probably currently facing this too. I have gone through a lot of bumps and bruises and this is what we share during our workshops. The best practices to follow and of course the pit falls to avoid. I believe this is the best way to speed up your learning process. We are here to guide you but eventually, you still have to travel down the road yourselves.
After all these struggles through various trading stages, I have finally found my a trading method that resonates well with me. It suits my temprement, risk profile, time management. It has been serving me well these past years and I am hoping it will be suitable for you too.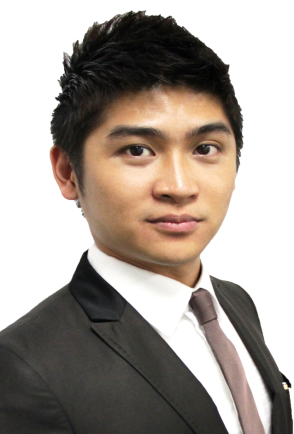 Founder of Forex100 Academy Pte Ltd
Asia Pacific TOP Emerging Entrepreneurs 2013 & SME Asia Award 2014
Coming from a humble background fraught with difficult beginnings, Mr Rayn Lim himself is a success story of "rags to riches". Despite others misleading and telling him that losing 1 USD means he will lose 200 times of the initial capital in Forex Trading, Rayn learns the skill of trading foreign exchange through a webinar with his USA-based mentor and with a few other trainers.
In 2005, he started to share his trades on Facebook, wanting to attract people of the same interest and to share his insight. His readers started to ask whether he had a Forum to subscribe to, and that's when he set up his own forum with monthly subscription fees. Rayn also set up a Facebook page at the age of 24 to 25 and share his trade to his subscribers. Upon request, Rayn decided to teach this skill to the masses by setting up Forex100, which later became Forex100 Academy this year on October 15.
At the age of 29, Rayn has been awarded the Asia Pacific TOP Emerging Entrepreneurs 2013, and interviewed by CCTV2 of China alongside Jim Rogers. He was also a panel speaker alongside Mr Jim Rogers on 9 Mar 2013. With his help, Forex100 Academy has also been awarded the SME Asia award 2014.
Rayn also received the Hall of Fame Chapter award from Dr Ivan Misner, the Founder of BNI as the Director-Consultant of Vision Chapter in BNI. Vision Chapter was successfully launched and inaugurated on 9 Sep 2014.
Through our lifetime commitment to our students' trading journey, my company strives to simplify the complexities of trading to allow anyone to generate thoughts from knowledge. Turning the thoughts into actions and through continual practice and refinement, we can help anyone in developing a trading habit that yields profits majority of the time.