Description
Not sure how to use instagram to connect with your customers?
Or maybe you're having trouble growing your followers?
Perhaps you want to learn how to convert followers into actual paying customers?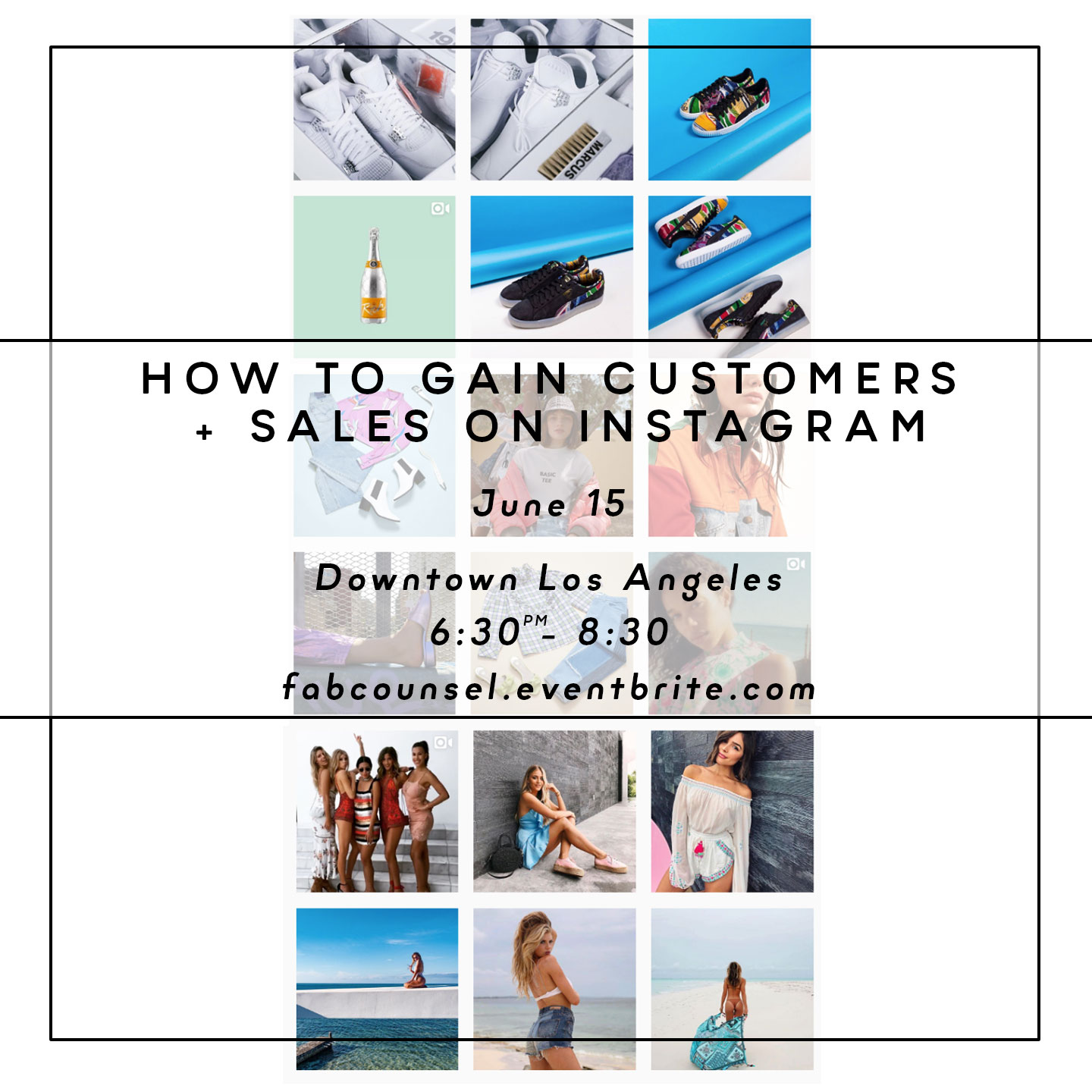 This discussion will delve into some of the popular questions that plagues fashion entreprenuers about marketing on Instagram. We'll talk about:
Creating content that will attract the right people - your customers
Posting content that will encourage engagement and interaction
Choosing content that promotes your brand + products without being "salesy"
The art of interactioin so that people find your account
Tips on easy ways to take beautiful pictures
Leading the talk will be Enrico Moses, co-founder of FAB Counsel and High Standards, and the owner of 7 Days Theory. Enrico has over 40k+ social followers and has helped brands understand how to gain customers and sales through social media marketing. His clients include independently-owned businesses such as Touch Vinyl and David Kind, as well as companies like Intel and the Desmund Tutu Foundation.
Complimentary drinks and snacks will be provided.