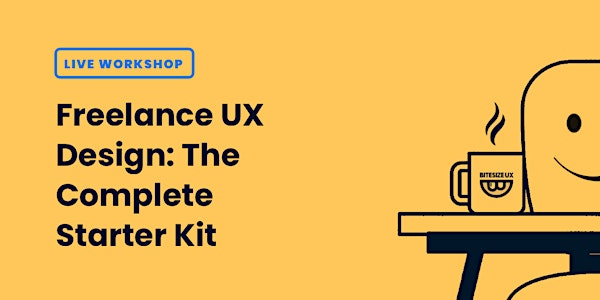 How to Freelance in UX Design: The Complete Starter Kit
Interested in freelancing, but don't know where to start? Join us to learn the basics of finding, planning, and completing freelance UX jobs
Refund Policy
Contact the organizer to request a refund.
Eventbrite's fee is nonrefundable.
About this event
Freelance UX Design projects can be an awesome way to level up your skills, experience, and career, but they also present a bunch of new challenges and questions.
You don't need to learn every lesson "the hard way". Join us, and we'll walk through some of the most important things you need to know to find, scope, and complete successful UX projects.
🤝 Who is this for?
🐥 UX Designers who are interested in pursuing freelance projects
✅ Agenda
👉 We'll start by talking about how to identify the right freelance jobs - ones that will help you make some money, gain some experience, and help you excel in your UX career.
💡 Learn where to find these jobs, and how to leverage your personal and professional network to land your first gig.
✅ We'll walk through the process of scoping out a job - everything from timelines to expectations, contracts, and how to lead and facilitate meetings and goals with your clients.
🧰 Get templates, resources, and simple guidelines to give you the tools and clarity you need to get started, with as little headache as possible
We'll also have time for lot's of Q&A and sharing of past freelance jobs and experiences!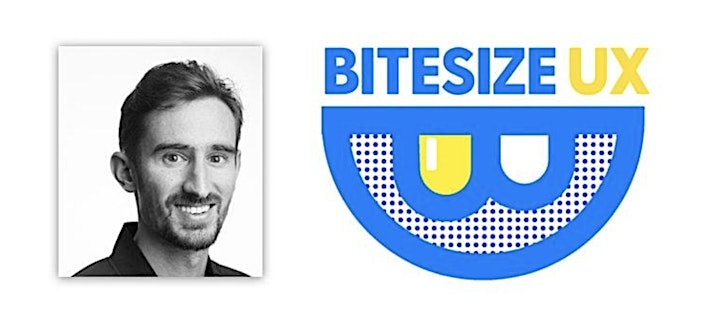 Joe Formica
Founder of Bitesize UX
Lead UX Instructor at General Assembly NYC
Senior User Experience Designer
"When trying to break into a career in design, there is no substitute for hands-on experience - but there are way too many unnecessary barriers to getting that initial experience. Traditional courses are expensive, time consuming, and largely based on theory. Internships are competitive, and unrealistic for would-be career changers who are already employed.
Joe formed Bitesize UX to provide a way for students to get practical design experience and build great projects without the barriers of traditional courses.
Joe has taught UX Design at General Assembly in New York for five years as a Distinguished Faculty Member, and has created and taught Entrepreneurship courses at Fordham University Business School. Through these roles, he has worked with thousands of designers-in-training to help them take the next steps in their career.
In addition to teaching, Joe has been a self-employed Senior Product Designer for the past eight years. He has worked with dozens of clients, ranging from Fortune 500 companies, to new startups, where he has played an integral role in their growth and success.
Joe believes that there is no substitute for learning by doing - all Bitesize courses are hands-on, project based, and beginner friendly. If you take a class with Joe, you're guaranteed to walk out with a tangible project that you're proud to show off to the world.
Joe works every day to solve "need experience to get experience" problem that prevents people from exploring new skills, roles, and careers in technology, and believes that learning as an adult should be exciting, fun, and rewarding - not daunting.