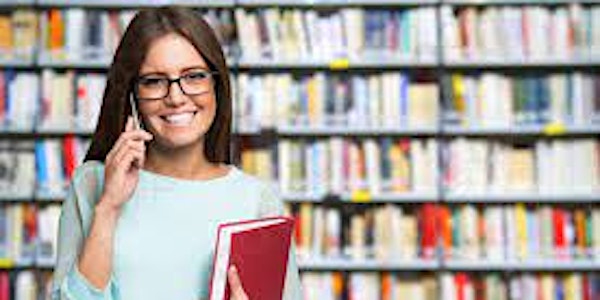 How to Follow up with a Literary Agent
A Lunch and Learn with Book Broker Randy Peyser on Zoom
About this event
Unable to attend? No worries. Register anyway and receive the replay! www.wnba-sfchapter.org
How to Follow Up with a Literary Agent
Are you looking for a literary agent? Have you sent out your query only to receive a polite rejection letter wishing you well on your publishing journey?
Here's the reason: Literary agents are overwhelmed. Some receive 1500+ queries a month. But there's an even bigger reason as to why you are not getting the traction you want.
Join book broker, Randy Peyser, http://www.authoronestop.com, for a Lunch and Learn for the Women's National Book Association – San Francisco Chapter, on Friday, August 26 at 12 P.M. PDT.
Randy will share the one thing she does – that no one else does – that consistently compels agents to open her emails.
If achieving literary representation for your manuscript is your goal, let Randy guide you with her insights and advice to receive a "yes" from the agent of your dreams! Randy will share exactly what agents respond to positively, what topics are hot; the quickest way to get agents to stop in their tracks; the one thing to absolutely not do if you are serious about getting a literary agent, and much more.
Randy Peyser sells non-fiction manuscripts in all genres and speaks nationally about how to get book deals. She also serves on faculty for CEO Space International where she teaches about writing book proposals.
She is the author of: The Write-a-Book Program; Crappy to Happy as featured in the movie, Eat Pray Love; and The Power of Miracle Thinking.
Her clients' books have appeared on Oprah, the Bestseller Lists for the Wall Street Journal and USA Today, in Time Magazine, airport bookstores, Office Max and FedEx/Office stores, and on Hallmark TV.
Her work is featured in: Healing the Heart of the World; The Marriage of Sex and Spirit; Secrets of Shameless Self-Promoters; and the national bestsellers, Networking Magic, Guerrilla Publicity, and The Profit of Kindness. AuthorOneStop.com.