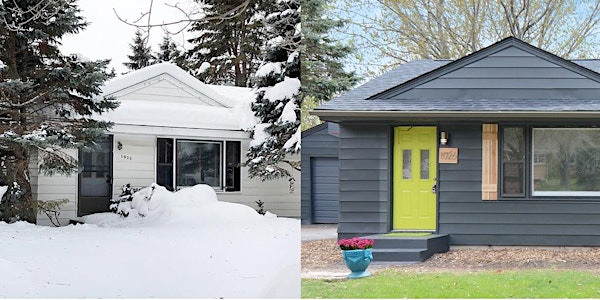 How to Flip a House
When and where
Location
B&B's Very Own Flip House 1026 Fremont Street Anoka, MN 55303
Description
Flipping a house has a TON of moving parts, but it's the kind of project that can have a BIG return (both financial and personal) if you do it right!

Before you jump in, there are a lot of things to consider: How much should you pay for a property? How can you finance it without the cash on hand? How do you decide what projects you should take on and how far you should take them? Should you do the work yourself or hire it out? What's a realistic timeline? How do you not go crazy while working on it?

Join Brick & Banister Real Estate Co. and Sean Blomquist with Pine Financial for a fun discussion at our recent project and learn all of the dirty details! We'll explain the whole process and share the real numbers so you can get an idea of how this works in real life (and not just on HGTV).

Lots of our agents have taken on investment properties themselves, and together we have answers to all of the questions you may have.

This house isn't huge, so space is limited! Register now...all are welcome!