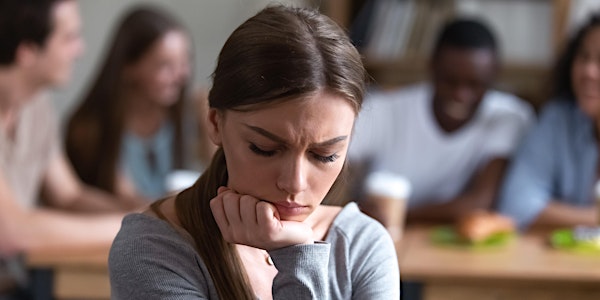 How to Fix Low Self-Esteem & Boost Your Confidence
Learn powerful tools to boost confidence and self-esteem.
About this event
Lack of self-confidence or low self-esteem can get in the way of your goals, relationships, finances and even everyday living. It can make it hard to do the things you know you need to do to achieve your goals or to be happy in life.
If you have experienced any of the below, then this webinar is for you:
- Back off from talking to someone, such as a partner, boss, employee or child
- Feelings that you are unworthy or undeserving
- Bringing yourself down constantly - or allowing others to do it for you
- Feeling shy and introverted
- Feeling negative a lot of the time
- Not wanting to go do something you know you need to do for fear it won't go right
- Allowing yourself to be trampled on in a relationship without fighting back
- Allowing failures or setbacks to stop you from pursuing your goals, dreams or happiness
We will be uncovering the reasons behind lack of self-confidence and low self-esteem and why it is hard to overcome them. We will guide you to solutions and tools that will put you back on the path of a self-confident you.
IF YOU HAVE ANY QUESTIONS ABOUT THE WEBINAR OR HOW TO ACCESS IT, PLEASE MESSAGE US!