Description
Fitting in fitness doesn't mean going to hour-long yoga classes every day. Fitting in fitness is just that - it's about fitting it into your real life and your hectic schedule, no excuses necessary.
This webinar with Erin Madore will inspire our Boston Business Women to prioritize their health and wellness because when they feel their best they can do their best in their careers and homes. She will also provide options for fitting in fitness into different schedules and how even the busiest person can make time for what's most important.
Then she'll share what you should actually do during that time - how to be most efficient and get the biggest bang for your buck because if we don't have a lot of time to exercise we should make it worth it! Finally we hope to empower each woman on the call to realize that it's her life, her schedule and her body and it's important to make decisions that are right for her!

In this webinar you will:


•
Be empowered to prioritize your health and wellness so you feel your best
• Better understand the relationship between your physical wellbeing and your success at home and in the work place
• Learn how even 10 minutes of exercise each day can make a HUGE difference for your mind, body and spirit.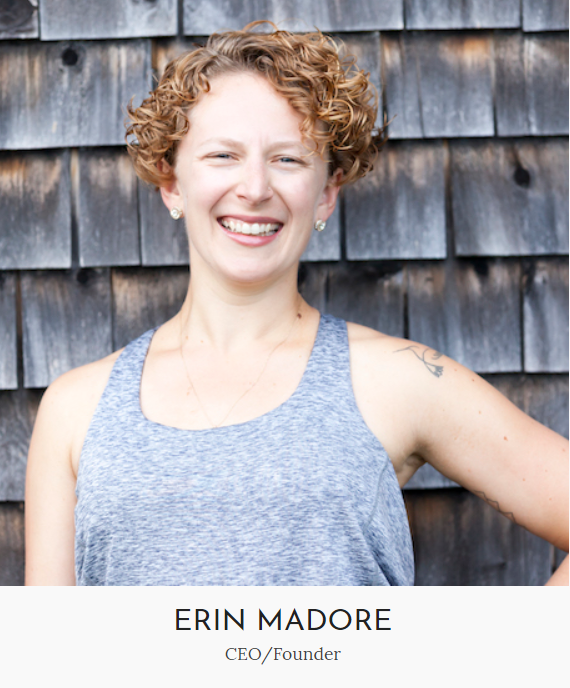 Erin Madore is the Owner of Savin Hill Fitness Studio and loves coffee and burpees! She has been in the fitness and wellness industry for over 6 years and has a diverse background which provides her with the education and inspiration to create challenging and well-balanced workout programs. Erin is best known for her genuine and upbeat attitude, and loves motivating people to do their very best, to have fun while exercising, and to be proud of their efforts.
When she's not working out or running the biz you can find Erin exploring the Boston area with her husband, Josh, or relaxing at home in Dorchester with her cats Harry and Sally.
Credentials: Registered Yoga Teacher through South Boston Yoga, NASM Certified Personal Trainer, Reiki Master, Certified Spinning Instructor, MMA Specialty Certification