Discovering the thing only YOU can do. Some call it your "it factor," but Kelly Trach calls it your genius and explains how to find it.
About this event
This session is about uncovering your genuine gifts (even if you don't feel "gifted" at all). If you've ever been confused about what you're innately talented at, or why you're different from the sea of folks also aiming for the same opportunity, finding your genius is how you can stand out from the pack and talk about it confidently so you can convincingly convey your value to others.
Understand what you are truly exceptional at so that you can answer (without skipping a beat!) when an investor, employer, or interviewer says: "why you?" By the end of this session, you'll know once and for all, what you are good at because sometimes there's a disconnect between our genuine gifts and what we *think* they might be, based on what others have told us or what quizzes have reported. By knowing your genius, you can ensure that you're building a business based on it in order to create the success you're looking for (versus barking up the wrong tree and doing the wrong thing, as Kelly did with her three failed tech start-ups). Lastly, by knowing your genius, you can ditch the doubt that you're not "good enough" because you'll realize the value your expertise holds.
Kelly will cover:
How to discover your unique genius through a series of self-reflective questions.
Why finding your genius creates the success you've always desired. Outcomes include being seen as the go-to expert in your field, cashing in on your greatest gifts, and earning what you're really worth. Plus, doing your genius enables you to tap into total flow where work feels almost effortless, score more coveted opportunities, and automatically stand out from the crowd.
That your genius already exists and you don't have to "try" to be good at it -- you naturally are.
OUR SPECIAL GUEST: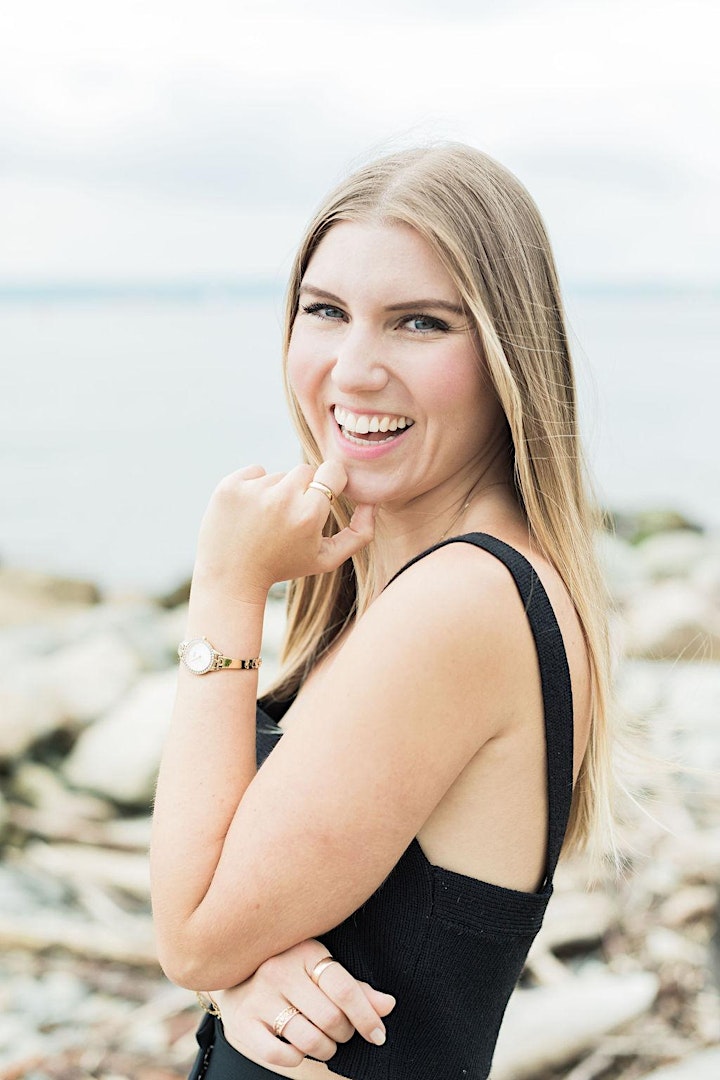 Kelly Trach
Entrepreneur, Business Coach, & Author
Kelly Trach is a 4x entrepreneur, business coach, and author of P.S. You're A Genius: an unconventional guide to finding your innate gifts (even when you feel like you have none) coming fall 2021 from Matt Holt Books, an imprint of BenBella. As a business coach, Kelly helps visionaries find their genius and monetize it so that they can build digital businesses.
She hosts The Kelly Trach Show podcast which has had more than 100K+ downloads and is the creator of Your Conscious Empire™ a course that teaches people how to build a business based on their genius. Kelly has a bachelor of commerce honors degree from the University of British Columbia where she studied on scholarship. Kelly previously worked at Tesla Motors, studied at Sciences Po in Paris France, and was accepted in a pre-accelerator program taught by a billionaire venture capitalist in Silicon Valley.
After her first three tech start-ups failed in San Francisco, Kelly built a fourth business centered around her genius which enabled her to create 6-figure success doing what came most naturally to her. Now, she teaches others how to do the same. You can find her at kellytrach.com

The Nasdaq Entrepreneurial Center is a 501c(3) public charity whose mission it is to make entrepreneurship accessible to all. We deliver world-class resources and mentoring to enable every entrepreneur across the globe to realize their maximum potential. Please join us and make your gift to ensure these transformative programs may continue to reach the underserved.