Description
Hi I'm Jonathan Jay and welcome to The Dealmaker's Academy, where I'll teach you how to find, fund, fix and flip businesses for profit. Imagine building a portfolio of businesses, all managed by your team, that provide you with monthly cash flow without the day to day hassle that most business owners have. Over the last eighteen years I have started, bought and sold businesses and made millions along the way. Now I'll teach you to do the same, without risking any of your own capital. I'll show you how to find the right businesses to buy, how to fund the acquisition without risking your own savings or borrowing money or pledging your home as security, how to fix the business and make it more profitable and finally how to flip the business – selling it for much more than you bought it. Come to my one-day seminar and I'll teach you what you need to know to become a master Dealmaker and build your own business portfolio in 2018!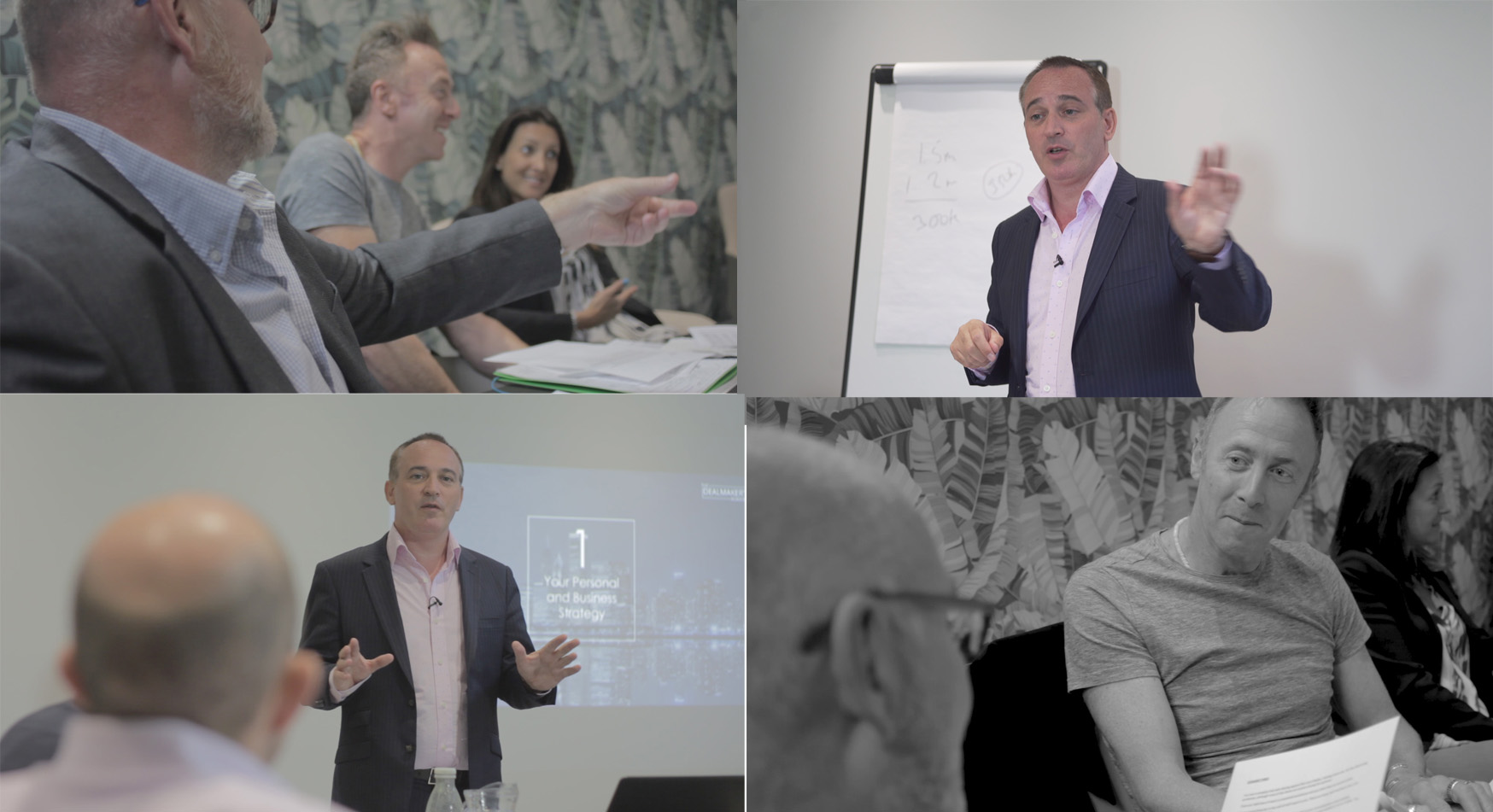 "Every business owner…every investor…every bored employee…should make this event their number one priority. Jonathan has been building, buying and selling businesses for 20 years, and he's holding nothing back here. In the space of one day, he shows you how to find a business you can take over, then improve it and sell it on – all without any personal investment or financial risk. I'll admit, I was a little daunted at first, as it's a complex subject - but the 12 Step Blueprint makes light work of it, and I can't believe how much I know now that I didn't know this morning! Anyone with drive and common sense can make this a success, so if you're looking for more freedom I can't recommend this enough."
James Daniel
"Wow! I've had over 23 years of running my own business and in one day with Jonathan my eyes have been opened to a whole new way or working. An information-packed day with practical advice that has changed the way I see business. Real value for money as I now have a plan and can't wait to get started!"
Sara Davison
"This is a niche like I have never seen before. I wasn't aware of the potential that exists in buying an existing business and the ease with which this can be done.
Jonathan puts his years of expertise into this one day and reveals the opportunity to be had for us all."
Pete Cohen
"I'm buzzing with ideas and excitement about businesses that I could buy, grow and sell. This brilliant day has taught me a whole new attitude to turning business acquisition into a career and lifestyle opportunity."
Ed Peppitt
"Excellent day's training which will enable anyone to buy and sell businesses for profit with no money down. Jonathan Jay has structured this content in such a way that makes it easy to follow no matter if you are starting out or a seasoned investor. Highly recommended."
Pete Bennett
"A brilliant experience. Jonathan is a master of what he does. He makes simple what would otherwise be complex. Jonathan has opened my eyes to a whole new way of achieving financial freedom. This is life changing stuff."
Mark Pitcher
Date and Time
Location
Refund Policy