How to Find Bypassed Pay in Old Wells Using DST Data led by Phil Esslinger...
Description

This three-day course has been specifically tailored for today's low priced oil environment. This course will focus on how to identify tight oil sand from DSTs to use as candidates for horizontal wells with multi-stage fracs. Additionally, we will also identify better permeability zones which are damaged and can be simply re-entered or re-perf'd in a cheaper vertical well. "No need for an expensive horizontal well where a simple vertical well will do the trick". We will also cover using water DSTs to find zones for water disposal wells pertinent in today's industry.
Who should attend? Geologists, engineers & technicians who encounter or utilize DST results and reports in their exploration & production decisions. In fact, any professional who needs to make more sense of the numerous old DSTs which are present in so many wells, often with confusing results. Particularly appropriate for those prospecting for bypassed pay using logs and geology, who may wish to verify their conclusions from the DST, or for regional geologists using show maps of DST results.
Course Includes Class Notes, and Certificate of Attendance
Instructor Phil Esslinger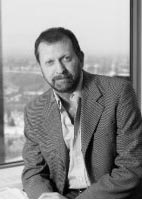 Instructor Paul Simpson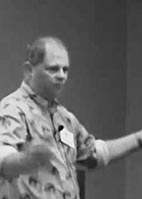 Objectives

By the end of the course participants should be able to accomplish the following:
Understand DST pressure charts to identify obvious formation damage & depletion (small reservoir) and mechanical problems (eg. tool plugging)

Recognize high vs. low permeability tests

Understand why data from cores and logs often conflict with DST data

Making sense of DST results printed in PI well cards and field reports where no chart is available and even estimate approximate permeability & damage in some cases.

Identify presence of limited natural fractures

Appreciate where recoveries of "oil cut mud" and gas rates of "TSTM" may be significant from an exploration standpoint

Determine when a gas test is co-producing water

Identify gas presence even where no gas was reported in certain tests

Identify potential oil zones from DSTs which recovered no oil (from the chart shape and air blow description)

Estimate the approximate gas rate in DSTs of "GTS TSTM" by knowing the time gas took to reach the surface and the air volume of the test string

Make a decision as to whether old DSTs can be recompleted as commercial wells today from limited information
Content
This course is a non numerical introduction to understanding DSTs & DST pressure charts focusing on pattern recognition and practical "quick look" techniques. Numerous field examples & case histories are utilized and theory is kept to a minimum. Course manual contains numerous DST charts which can be used for trouble shooting problem DSTs later. It is a permanent reference source. To avoid problem of attendees forgetting procedures taught at the course, all techniques are given in cookbook format 'fill in the blanks'.
A key emphasis of the course is to show how to identify missed (damaged) pay in competitor's 'dry' wells & additional pay in your own producing wells. This is an important skill to complement log skills!
In summary, the course is designed to provide participants with information not normally encountered in routine service company training seminars and to impart some interpretive skills gained by the instructor in over 25 years of experience.