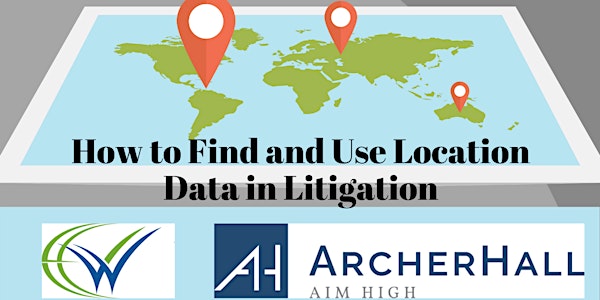 How to Find and Use Location Data in Litigation
This unique webinar will show you how to find and use location data in your case.
About this event
Determining the location of an individual at a specific point in time can make or break a case. You can use location data to present an alibi in defense, discredit a witness or party, show how long someone was on the road prior to a crash, establish where a digital contract was signed, and more.
Welcoming back Tom Plunkett, Director of Digital Forensics @ArcherHall, to the WiE stage, he will answer your live questions and walk through real-world location analysis. You will come away knowing where to find data to support your case, as well as how to analyze some of the data yourself.
This activity is approved by the State Bar for 1 hour of credit towards the Minimum Continuing Legal Education requirements.
** You must register via the Zoom registration link in order to receive your personalized link to attend the presentation.
** Attendees must watch the presentation using their own link in order to receive CLE certificate and presentation slides. *Attendees may watch the webinar together if they'd like (e.g. in a conference room). Your presenter will provide instructions for how to ensure attendance is recorded properly for CLE credit purposes.