How to Find a Mentor and Network for Career Success
Description
Learn how to position yourself to find mentors who offer valuable guidance! A panel of alumni professionals will share networking tips, keys to finding a mentor, and advice to prepare for professional life. Upon conclusion of the presentation, you'll take part in an exclusive networking opportunity where you may seek one-on-one advice from panelists and alumni mentors. Space is limited and workshop is free, register now.
FEATURED PANELISTS
Hunter Elkins '87, Advertising, Owner, Elkins Retail Advertising, Inc.
Hunter Elkins is the founder and CEO of Elkins Retail Advertising, Inc., one of the largest ad agencies in Silicon Valley. He named the agency after the Ad 121 class he took at SJSU where he earned his degree in Advertising in 1987. His agency represents nearly 60 different clients including Second Harvest Food Bank, DGDG.com, Stanford Athletics, Mercedes Benz of San Francisco and Oakland, Planet Orange and many more.
Shaun Tai '05 & '07, Advertising/Architectural & Urban Design, Executive Director at Oakland Digital, Project Lead at BRIDGEGOOD.com
Shaun is the Founder and Executive Director of Oakland Digital and recently ranked #6 in Diablo Magazine's prestigious 40 Under 40 campaign. He dedicates himself to enhancing technological literacy and opportunity among entrepreneurs and students, and recently launched BRIDGEGOOD, a platform connecting early stage creatives to professional opportunities. Shaun received an MA in Architectural & Urban Design and a BS in Advertising.
Moderator: Janikke Klem '97, Health Science, Vice President of Community & Government Relations, Tech CU
ALUMNI CAREER MENTORS
Brooke Cline '11, Communication, Account Manager, Elastic Grid
Bob Dean '86, M.B.A., Head of Supply Chain & Manufacturing, Asteelflash
Jeramiah Dow '16, Business Administration, Management, Business Analyst, Cisco
Willie Evans '79, Electrical Engineering, Director Sales/Business Development, Unigen
Adam Evaristo '10, B.S. Business Administration, Management, '15 M.B.A., Manager, Creative Cloud Enterprise Support, Adobe
Samantha Kibbish '09, Hospitality Management, Assistant Director for Student Organizations, Santa Clara University
Arturo Litvin '04, Mechanical Engineering, Business Development Executive, Intel Capital
Stephen Lu '13, Computer Engineering, Systems Engineer, Lockheed Martin
Mathew McCulloch '09, Business Administration, Marketing, Director of Sales Operations, Anomali
Meredith Mitchell '13, Business Administration, Admin Assistant/Talent Generalist, Nano Magnetics
Kathryn Palmieri '94, Child Development, Dean of Academic Support Services, Santa Clara University
Romina Perez '13, French, Technical Customer Operations and Localization, WhatsApp
Eugene Wu '06, Industrial Technology, Cloud Technical Account Manager, AWS
Takeshi Young '11, Philosophy/Computer Science, SEO Manager & Web Producer, Optimizely

Abhishek Yellapragada Mechanical Design Engineer, Heinzen Manufacturing, Intl
Michael Truong '98, Business Administration, Finance and MIS, President and Co-Founder, Cloudescent and TutorViva
Brian Bates, Communication, Associate Vice President of Alumni Engagement and Annual Giving, SJSU
Donna Gilmour, Sociology, University and Alumni Relations Manager, Purple Squirrel
Ganesh Iyer '11, Biomedical Devices, Founder, dotin LLC and Collaboration, Communication, Operations and Strategy, Systems Engineering, Cisco Sales
John Salangsang '13, Counselor Education, Employment Specialist to College of Business, San Jose State University Career Center
Anita Manuel, Economics and Communication Studies, Program Manager & Career Consultant, San Jose State University Career Center
Jon Silber, CEO and Co-Founder, Purple Squirrel
Keith Lewis '16, Business Adminisistration, Finance, SJSU Spartan Staffing Agent, Slingshot Connections and University Relations Coordinator, San Jose State University Career Center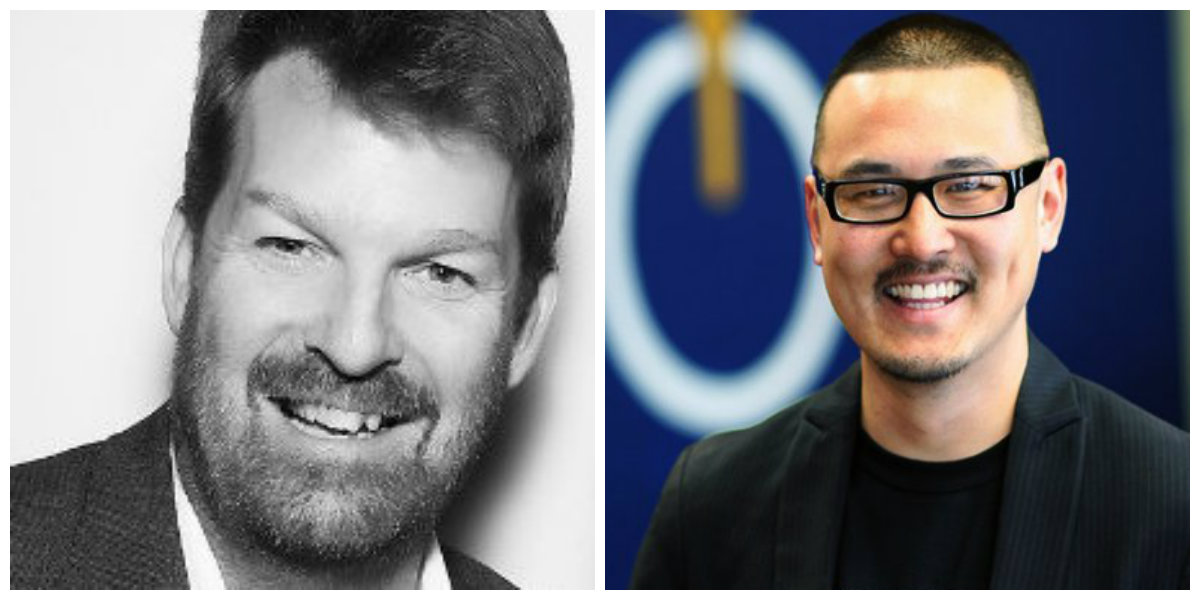 This event is part of the Spartan Success Series, a student-alumni engagement program featuring career development opportunities to network with alumni experts. The series is hosted by the Student Alumni Connection, a program of the SJSU Alumni Association. Check out all upcoming Spartan Success Series events and register for free at: sjsualumni.com/sss