Description
Are you looking to transition to a new career in tech?
Join us for an evening workshop focused on how career changers can use their resumes to successfully position themselves for technical jobs, along with practical advice on creating a strong technical resume.
Topics covered will include…
– How to create a high-impact resume
– The difference between a technical and non-technical resume
– How to position yourself for the job you want, not the jobs you've had in the past
This event is open to people of all professional backgrounds who are looking to make the switch into technology.
Come with your laptops and a current version of your resume to work with. The evening will incorporate a lecture, resume workshop, and feedback.
Schedule:
6:00 pm – Doors open, Networking & Snacking

6:15 pm - Kickoff & resume lecture
6:45 pm - Resume workshop
8:00 pm - Conclusion
About the Speaker: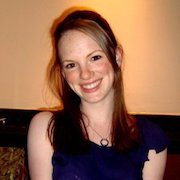 Mary Ann Barge is a Career Services Manager at Galvanize in San Francisco. She has over 6 years' experience helping people start and succeed in their careers, and is currently focusing on working with Galvanize's web development and data science students on breaking into the tech industry. Prior to coming to Galvanize, she founded and ran an international recruitment company, was an early employee of a YC startup in San Francisco, and studied Russian and Latin at University College London and Notre Dame.
About Galvanize:
Galvanize is the premiere dynamic learning community for technology. With campuses located in booming technology sectors throughout the country, Galvanize provides a community for each the following:
Education – part-time and full-time training in web development, data science, and data engineering
Workspace – whether you're a freelancer, startup, or established business, we provide beautiful spaces with a community dedicated to support your company's growth
Networking – events in the tech industry happen constantly in our campuses, ranging from popular Meetups to multi-day international conferences
To learn more about Galvanize, visit galvanize.com.