How to Finance a Startup

Wednesday, June 29, 2011 from 4:00 PM to 6:00 PM (EDT)
Event Details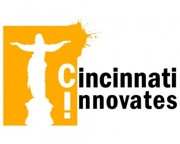 Did you know that Google was initially financed with credit cards?  Or that P&G was a started on a loan from a father-in-law? 
Join us for a two-hour intensive workshop on How to Finance a Startup!
Wednesday, June 29th, 2011
4:00pm - 6:00pm
Smith Hall (brand new business school building) at Xavier University
By the end of the workshop, you will understand the fundamentals of startup finance, have an idea of how much capital you need, and a plan for how you're going to get it.  You will learn tricks that will save you thousands in startup costs - and prevent you from making serious mistakes in financing your company.
What we'll cover:
Prework: (on your own) Because startup finance is personal finance... you will complete a personal finance checkup and startup cost template before our discussion.  (We will abstain from quizzing you publicly about your credit score.)
Theory: Debt vs. Equity... from the startup founder's perspective.  Recourse vs. non-recourse loans.  Convertible debt structures.  Pre-money valuation.  We will cover all these terms and more with real-life examples.
Strategy: From "4 Hour Work Week" businesses to VC Financing and SBA Loans, what is the best funding strategy for you and your company?  Factors driving our discussion: your credit, type of business, amount of capital needed and time to cash flow.
Tactics: We will explore ways to keep your cost of capital low, maintain ownership, and manage risk.  Topics include managing cash flow, steps for raising angel and venture capital in Cincinnati, getting a business loan, raising capital from friends and family, setting up a Sweat Equity Agreement with your web developer, and getting a loan online.  We will get creative with all the latest tactics in startup finance!
Included:
-  Prework templates and links
-  Workbook that details
   - A list of available grants, types of loans and lenders, and local angel and venture investors
   - Online tools and resources for getting started on a budget
   - Financial Model template (for raising venture capital or applying for a bank loan and for planning and goalsetting)
   - Real life examples of Term Sheets, Loan Applications, and Equity Agreements
Speaker:
Elizabeth Edwards
Elizabeth Edwards is author of the 2011 Bestselling book, Startup: The Complete Handbook for Launching a Company for Less and CEO of Metro Innovation, a catalyst for innovation and entrepreneurship.

Over her seven years in venture capital and strategy consulting, Elizabeth has evaluated hundreds of business plans and funded several startups with Neyer Holdings Corporation.  Elizabeth holds an MBA in Finance from the University of Cincinnati and a BS in Economics and Psychology from the University of Michigan.  Prior to Neyer Holdings, Elizabeth was part of the strategy and innovation practice at Deloitte Consulting. 
She is a resident of Cincinnati, Ohio, where she teaches entrepreneurial finance at Xavier University and serves on the board of the Greater Cincinnati Venture Association. 
She has been featured in over 50 local and national media outlets including the Wall Street Journal and Business Insider and is a popular guest lecturer at universities and conferences, where she presents entrepreneurship as an imperative to economic stability.

When & Where

Smith Hall
Xavier University
3800 Victory Parkway
Cincinnati, OH 45207


Wednesday, June 29, 2011 from 4:00 PM to 6:00 PM (EDT)
Add to my calendar