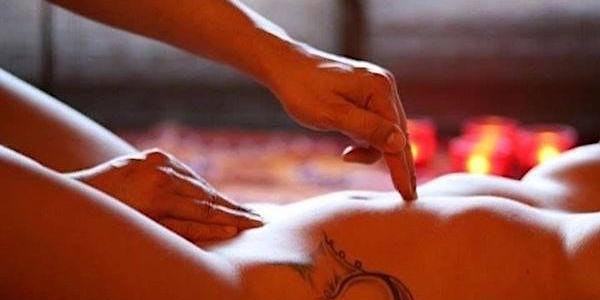 How to ETO - Learn the Practice of Extended Tantric Orgasm™
Workshop to learn the practice of Extended Tantric Orgasm™. Open to Couples and Singles.
Refund Policy
Refunds up to 1 day before event
About this event
Learn the Practice of Extended Tantric 0rgasm™, a connection practice that includes a hand-to-genital stroking method designed to surf arousal in your partner's body and invite full body tantric orgasm.
Instruction will be provided for stroking both male and female identified partners. This is for both couples (or paired singles) and how singles can adapt this for a solo practice.
What to Expect
You will learn the 10 steps to the practice of Extended Tantric Orgasm™.
You will feel sensations in your own body.
You will learn about the anatomy of sex organs.
You will learn about arousal and orgasm; and how to ride the wave of sexual energy
You may feel more vibrant and buzzy in your body afterwards.
You may experience sex flush.
Guy & Lauren share a perspective on sex that is considered quite revolutionary even in the tantra world. They have said, "We want raw, primal sex that is intimately physical--AND--totally connected to God. We want both--the animal and the divine." (from Intro to Sexual Ecstasy)
~ IMPORTANT DETAILS ~
Please log in on time. Once we begin we will lock the meeting and no one will be allowed to enter.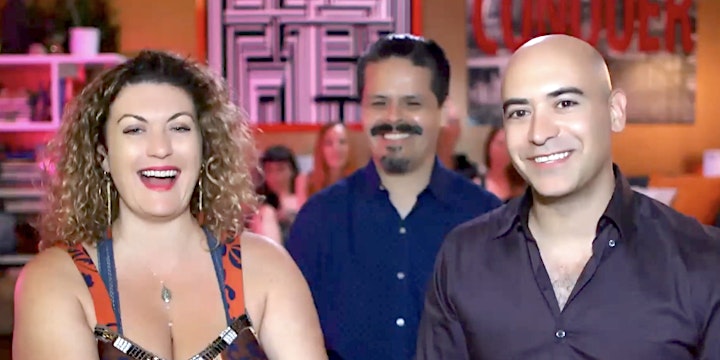 Guy Shahar, ECTE, and Lauren Harkness, ECTE are the co-founders of The Tantra Institute. They have collectively explored the realm of sacred s*xuality for decades, having worked with a broad range of modalities and teachers, such as Charles Muir (Tantra), Steve & Vera Bodansky (EMO), Om Rupani (BDSM), Morehouse (DOing), Orgasmic Meditation (coaching and instructor certification), ISTA, Reiki, Quodoushka, Shamanism, and others. Add to this a deep well of real-world personal exploration through hundreds of experiences, and it is likely that any question or situation you have, Guy & Lauren have encountered and can likely address. They speak, teach, and coach in New York and in 25+ cities worldwide, and have been featured in: Playboy, Cosmopolitan, Epix Channel, The Sunday Times, New York Magazine, Metro UK, Timeout New York, The Open Center, Burning Man, and others.
Rafael A. Martinez, Certified Life Coach & OM Trainer, Artist & Teacher. Born in Pereira, Colombia, Rafael Martinez has lived as an artist in New York and San Francisco since arriving to the United States as a child. Martinez has studied scientific illustration at The Bronx High School of Science and Art Education at City College in Harlem, as well as Fresco restoration in Lorenzo de Medici school in Florence, Italy.