How to Engineer Your Startup's "Go-To-Scale" Strategy w/ Bruce Cleveland
Description
Join us on Thursday, January 30th at Columbia University's Career Design Lab in San Francisco, as we hold the final event in our 4-part series showcasing the "Traction Gap" framework for early-stage startups. The series is geared toward startup founders, entrepreneurial product managers, and corporate innovators.

Part 4 will once again feature Bruce Cleveland, Founding Partner of Wildcat Ventures, and author of the book Traversing the Traction Gap (2019). The book lays out a detailed step-by-step process that startup teams can use to go from ideation to preparing for scale—a modern-day playbook that addresses the high failure rate of startups and how to minimize it.
In our final session with Bruce, we'll examine the "Go-To-Scale" phase of startup development and hear from current startup founders who have relied on the Traction Gap framework as a practical guide—helping them make sense of where they are in their company's trajectory. The session will include three 10-minute case studies illustrating the use of the framework:
Michael Fernandez, CEO of Threadeo, a startup offering AI-enabled workflow software and services. Threadeo was a 2nd Place Finalist in the One Harvard New Venture Competition (2019).

Keith Miao, CEO of Birdstop, a commercial drone automation startup.

Sean McSweeney, CEO of Apache Health, offering predictive analytics for medical billing revenue cycles.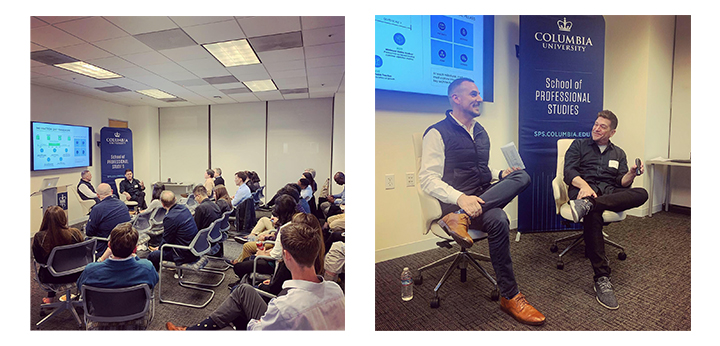 ---
"Traction. That was the word that haunted their fundraising lives. What is it? Why is it so elusive? How do you get it? How do you demonstrate it? These are the questions that the Traction Gap Framework helps management teams and their investing sponsors address."
—GEOFFREY MOORE, AUTHOR OF "CROSSING THE CHASM" AND "ZONE TO WIN" & VENTURE PARTNER AT WILDCAT VENTURE PARTNERS


Some are calling Traversing the Traction Gap the spiritual successor to Geoffrey Moore's groundbreaking book Crossing the Chasm (1991) and a practical companion to Eric Ries's The Lean Startup (2010).

We look forward to seeing you at this very special event. Food and beverages will be provided.

Note: All ticket sales are final.
---

ABOUT "TRAVERSING THE TRACTION GAP"
Most can build a product, but the majority stumble when it comes time to take those products to market. What occurs between an early-stage idea and a company that is scaling has remained largely undocumented. This go-to-market hurdle is the demanding and devastating phase that destroys startups. Just when they need to establish a foothold in the market, they fail to create the traction they need to secure their next round of financing. This is the Traction Gap, that period of time between introducing a new product into the marketplace and being able to scale it during a rapidly closing window of opportunity.
For more information about the book, please visit: http://tractiongapbook.com


"The Lean Launchpad class was developed to help entrepreneurs go from an idea to a product that customers want. The Traction Gap is a much-needed framework for the next step in that progression, taking a minimally viable product and growing it to sales repeatability and traction."
—STEVE BLANK, SILICON VALLEY ENTREPRENEUR AND AUTHOR OF "THE STARTUP OWNER'S MANUAL"


---
AGENDA
6:00 pm - Networking Reception.
Full spread of food and drinks will be provided, including vegan options

7:00 pm - Welcome & Introduction
Remarks by Michael Alvarez, Executive Director of Industry Relations, Career Design Lab (CDL): San Francisco - Columbia University
7:05 pm - Traction Gap Series Overview
Remarks by Ryan MacCarrigan ('08CC), Global President of the Columbia Venture Community (CVC) and Founding Principal at LeanStudio, a San Francisco based product design and innovation studio.
7:10 pm - Keynote: Engineering Your Startup's "Go-to-Scale" Strategy
Presentation by Bruce Cleveland, Founding Partner of Wildcat Ventures, and author of the book Traversing the Traction Gap (2019).

7:40 pm - Case Study 1: Threadeo
Presentation by Michael Fernandez, CEO of Threadeo, a workflow and content transformation company. Their mission is to make professionals worldwide more productive and connected by simplifying workflows and removing language barriers. Michael has been an avid practitioner of the Traction Gap since Threadeo was founded in 2018.
7:50pm - Case Study 2: Birdstop
8:00pm - Case Study 3: Apache Health
8:10 pm - Q&A // Special Announcement + Closing Reception

8:45 pm - Venue Closes
---
KEYNOTE SPEAKER



Bruce Cleveland is a Founding Partner at Wildcat Venture Partners, where he focuses on investments in early-stage AI marketing, EdTech, SaaS, and IoT startups. Bruce enjoys the challenge of creating new companies and navigating new markets. He is committed to sharing his knowledge and experience through the Traction Gap Framework, which helps entrepreneurs navigate the critical go-to-market period.


---
SPONSORS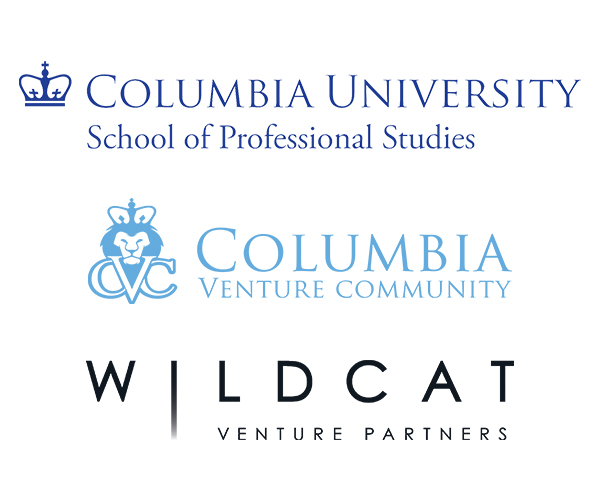 Note: All ticket sales are final.