Get all your home electrification questions answered by the experts!
About this event
Join the Electrify! Coalition as we answer any and all questions about how to electrify your home. Our panelists are some of the leading experts on home and building electrification and will answer questions like:
Why should I electrify my home?
How do I get started?
What are the biggest barriers to electrifying homes?
Does electrification make sense in multi-family buildings?
Are electric heat pumps better than gas furnaces?
Do heat pumps work in cold climates?
Do I have enough room in my electrical panel?
Will heat pumps work in old houses?
How do you know if I'm getting a good heat pump?
What other electric technologies should I be considering?
Panelists:
Nate Adams aka Nate the House Whisperer - Nate is one of the leading voices on home electrification and heat pump installation, and a co-founder of HVAC 2.0. Nate is the author of The Home Comfort Book and has written or spoken for numerous outlets including Healthy Indoors Magazine, the Journal of Light Construction, Green Building Advisor, GreenTech Media, Ohio State University, IAQ Radio, and many podcasts.
Sean Armstrong is a leading Electrification expert in North America and has co-authored five user-friendly guides to building electrification, both new construction and retrofits. His firm, Redwood Energy, has led the nation in residential ZNE design since 2011 with more than 5,000 100% solar powered homes. Among other noteworthy awards, Redwood Energy won the Grand Prize "World Habitat Award" from the United Nations in 2017, the first time in a decade an American had won the Grand Prize.
Donations: Please consider donating a couple of dollars for this webinar to the Electrify Everyone Fund. All proceeds from your donations go towards installing free heat pump water heaters in low income homes through the nonprofit Community Energy Project. Your donation will help reduce carbon emissions and lower utility bills for these families. Thank you!
The Electrify! Coalition: Our coalition of non-profits, faith based groups, HVAC contractors, youth groups, builders and energy providers is dedicated to accelerate electrification through education and policy.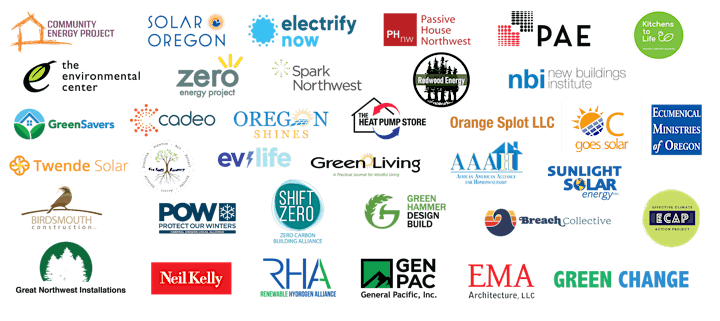 Organizer of How To Electrify Your Home - All your questions answered