Description
ATTENTION Time Starved Chiropractors: Learn How To Easily Create Engaging
Content That Increases Your Revenue WITHOUT Stealing More Hours From Your
Day

The consumers you are targeting are savvier than ever before! To capture their attention you must
appeal to the experience and value they are looking for.
Engagement marketing is becoming widely accepted by growth focused businesses because it
complements the way buyers make purchasing decisions today—they are using the Internet to learn
about the chiropractors that best meet their needs.
With engagement marketing, instead of pitching your services, you are delivering information that makes
your buyer more intelligent and appeals to their senses.
In this insightful presentation you will discover:
• A formula for a simple engagement marketing strategy 

• Why listening to the conversation is so crucial (with some simple tips on how to do 
so) 

• How to identify what topics your audience is interested in 

• How to engage your audience and build community around your company's brand 

• 5 easy ways to re-purpose content you already have
If you consistently deliver valuable information to your prospective patients, they will ultimately reward
you with their business and loyalty.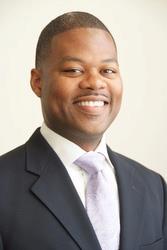 With Mr. Wil Hart
**Please note: This marketing event is not approved for CE credit by the Board of Chiropractic Examiners