How to earn referral income through property match-making.
Description
TWO-HOUR WORKSHOP
How to build referral income through property match-making. Minimum $6K per referral!
We all have heard the power of referral yet what you probably didn't know that Property Match-Making is a serious way to earn a solid side gig of income.
We are not talking about $250 store card or movie vouchers but instead earning a minimum of $6,000+, every time you simply pass the name of a new home buyer and they purchase a new home through 'I Sacked My Landlord and Interprop Realty'*
You do not need to be an agent (yet agents receive a higher referral commission) to tap into prosperous ways to earn income through property without owning one.
WHERE IS THE STOCK?
They are not linked to a specific developer or construction company. That would be too restricted and limited. Instead, all referral partners have access to thousands of Brand New Homes in the Queensland area.
2018 IS HERE - START BY CREATING ANOTHER REVENUE STREAM - NOT MLM!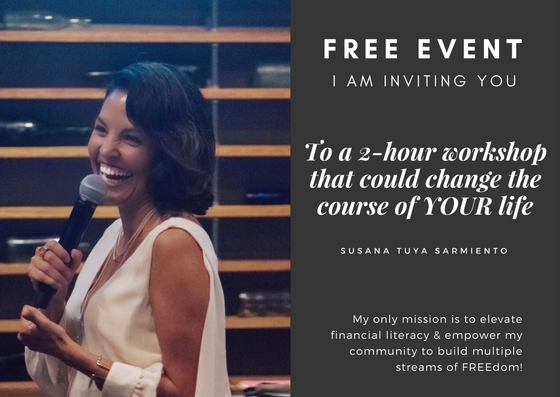 WHEN: Wed 24th of Jan 7-9pm - (6.30 Registration)
WHERE: Upper Coomera Community Centre, 90 Reserve Road, Coomera
WHY: Having ONE income stream is as stable as an ONE legged table!
WHO: Anyone who is wanting to create another income stream as a side gig and without quitting your full-time job (unless that is your goal)
RSVP: Please RSVP ASAP to reserve your space.
Eager to know more now? Or, can't make the event? Click here to find out how to get started!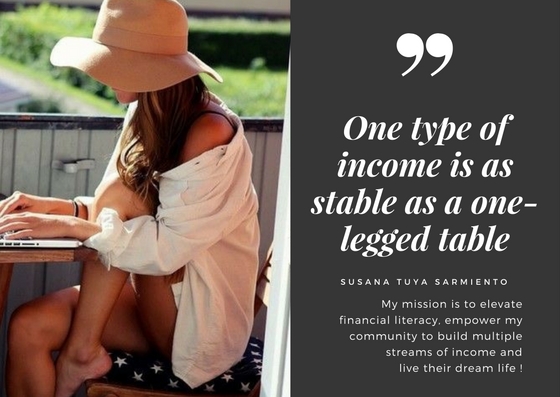 FINANCIAL STRESS IS THE WORST KIND!
It took a debilitating auto-immune condition to force me to stop for over 3-years and take stock of my life. Very painfully and quickly I learned that when I stopped so did my income and with hefty medical bills to discover what was wrong with me I almost lost everything that I worked so hard for.
I learned many lessons from my "body and life upgrade" time and one was the power of LEVERAGE and MULTIPLE STREAMS of income! In reality, millionaires and billionaires talk about 7-streams and that isn't 7-jobs! Most of us are not taught to think we can create a range of freedom vehicles that stabilises us financially. Unfortunately, sometimes it takes a crisis such as redundancy, bankruptcy, a chronic illness, divorce or major loss to shake us. I think myself included have been incorrectly educated to work really hard and in the small windows that are dictated to us (if we are lucky) to take time-off or holidays. The old paradigm has shifted from live to work to work to live. In short, build your lifestyle first and then build your streams of income to support you!

Visit our website for further reading ...
THE OLD INCOME MODEL IS REDUNDANT!
At this event, I bring you one of our EFL Freedom Partners 'Interprop Realty and I Sacked My Landlord' to teach us how we can all tap into property match-making and referral income. HINT! It is a lot easier than you think to earn a minimum of $6,000 per successful referral.
YOU WILL LEARN:


Learn how they have paid over $45,000+ in property matching referral income in the last 90-days!

How you too can create a side income on top of your full-time gig.

How they have become Real Estate Agents / Agencies BFF's by helping them buy back their time and now offer Brad New Stock to satisfied new buyers.

If you are a 1st-home buyer or know of one. Do them favour and bring them to this event. The old way of buying is tedious and time-waste.

If you are a Real Estate Agent or know one, be absolute insanity to miss this event!

Learn about their Property Concierge FREE Service that turns the entire buying process on its head!

How to get into the property market and what is HOT and why.

Plus + Industry experts and financial advice to those who wish to receive it.

You will walk out if you so choose to with another revenue stream under your belt and begin to earn real $$$





2018 can be a very prosperous year!
Come and learn how you can earn Property Referral Income and begin to create another vehicle for freedom.

Eager to know more now? Or, can't make the event? Click here to find out how to get started!
DISCLAIMER: THIS EVENT IS NOT AN MLM SCHEME AND DELIVERED BY INTERPROP REALTY. EFL IS AN ENTREPRENEURSHIP HUB AND THIS COPY IS WRITTEN WITH THEIR BEST KNOWLEDGE. EFL DOESN'T GIVE FINANCIAL ADVICE PLEASE CONSULT YOUR EXPERT. * Interprop Realty offers referral income and matches new homes with buyers. No claims are made on the income you may earn.