How to Duplicate Your Network Marketing Business - by Stephen Gregg

Monday, March 25, 2019 from 12:00 PM to 1:00 PM (PDT)
Event Details
ARE YOU IN A NETWORK MARKETING COMPANY...AND
YOU WONDER WHY YOUR TEAM ISN'T GROWING OR THE PEOPLE YOU ENROLL
KEEP QUITTING THE BUSINESS?
On this Live Webclass, I'll show you why it happens and
I'll give you the solution to this HUGE problem.

On this webinar, you will learn how to keep your people from quitting the business and get them producing fast and consistently so your team willl grow.
I hear it all of the time.. Whenever I ask the question, "how many people do you have on your team... The answer is always the same - "Uh Working?" about 3 - but I have 1300 on the team." Or here is a better one... "Oh, well, I'm restructuring, I'm now just getting my business started.  I've been in for 3 years but I'm now really just getting it going."
Does this sound familiar?  This is a notorious problem in the industry and I have the proven formula to help fix this problem on your team once and for all.
Here it is...



By the time the webinar is over, you will learn how the 3c = M2 formula works and you will also know beyond a shadow of a doubt exactly what you need to do to grow an excited, growing, coachable and duplicating team... 

THIS IS WHAT THE 7 FIGURE INCOME EARNERS KNOW HOW TO DO.... BUT THEY ARE TOO BUSY TO TEACH IT TO YOU...  THEY ARE TOO BUSY DOING IT.... I'M IN THE BUSINESS OF TEACHING IT. (drop the mic)
This webinar will change your life in Network Marketing forever!

Register now and share the link with all of your team.. 

You will thank me later.
I'll see you on the training
Stephen
Have questions about How to Duplicate Your Network Marketing Business - by Stephen Gregg?
Contact Stephen Gregg
When & Where

Lake Forest
This is an online event
Lake Forest, CA 92630


Monday, March 25, 2019 from 12:00 PM to 1:00 PM (PDT)
Add to my calendar
Organizer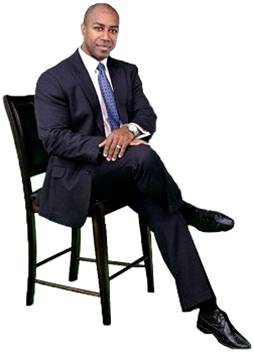 Stephen Gregg, The Business Sales Expert, International Sales & Networking Trainer  Stephen's Skill set is unmatched in the direct sales industry.  His diverse background along with over 30 years of experience give him the ability to help you increase your sales faster than you thought possible. look at a sales organization, see the weaknesses and give you the exact formula and techniques to solve the problems to increase sales. Since Stephen started so far back on the success ladder, he has the ability to take anyone and h their fears, increase their personal confidence and grow into a sales superstar.
Stephen has invented the formula for success in sales; 3c = M2 Formula. This is a Bold Statement but it is 100% True. This proven formula will virtually guarantee your success. When Stephen is coaching a person or a team of people, his #1 focus is to help them master the 3C=M2 Formula which is the Proven Formula for Success in Sales. Stephen is also the master of holding people accountable to the produce results. Stephen invented the activity tracking system can help sales people increase their sales by more than 200%. Stephen Gregg's dynamic delivery and illuminating, informative approach on stage or in person will inspire your sales team to take action.
Stephen's speaking style is direct but not offensive, raw but always clean, real from personal experience and funny but classy. His unique style motivates, inspires and hits straight at the points that a person needs to build their business. Stephen is sometime described as "effective", "intense," "fun," "direct, "honest," and "life-changing." Stephen has his audiences learning, crying an laughing all in the same day.