Description
We are excited to host game design expert Amy Jo Kim who will show you "How to Drive Deep User Engagementlike Slack, Kickstarter & Snapchat." Join us for dinner and an inspiring talk on how to up your product game.
How do breakthrough products keep pulling new customers in - while re-engaging the ones they already have? It's not with tricks & external rewards, that's for sure. Discover how Slack, Kickstarter, and Snapchat reduce churn and drive deep, game-like engagement by creating a coherent path to mastery and deploying engaged triggers to light the way. Learn how to emulate their success with the Game Thinking Teardown design template - available free to everyone who attends.
About Amy Jo Kim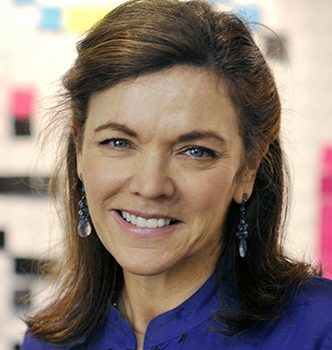 Amy Jo Kim is an experienced designer and startup coach. Her deep experience in early-stage innovation and collaborative game design includes work on Rock Band, The Sims, eBay, Netflix, Cover Fashion, indiegogo, NYtimes.com, Ultima Online, Happify, Pley and numerous startups. She pioneered the idea of applying game design to digital services and is well known for her book Community Building on the Web.
Amy Jo holds a PhD in Behavioral Neuroscience and a BA in Experimental Psychology from the University of Washington and is an adjunct Game Design professor at the USC School of Cinematic Arts, where she co-developed the social game design curriculum.
You can learn more about Amy Jo at amyjokim.com and on LinkedIn.
Raffle Prizes
After Amy Jo's talk, we will be raffling off several copies of The Lean Product Playbook.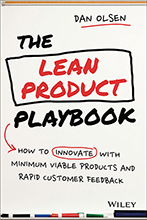 Our sponsor UserVoice will be giving away an AppleTV:
Our sponsor CipherSpace will be giving away a Roku Ultra:
Meetup Agenda
6:00 to 6:30: Check-in, dinner, and networking
6:30 to 8:00: Amy Jo's talk plus Q&A
8:00 to 9:00: Raffle prizes followed by networking
Note: tickets are non-refundable.
About our Sponsors
Our sponsor Medallia, who provides us with our wonderful space, is actively hiring for product management, design, and development roles. Learn more on Medallia's jobs page.
Our sponsor UserVoice captures customer feedback and metrics to help you drive your strategic product roadmap. Check out UserVoice's free "Product Manager's Guide to Awesome Features" ebook.
Our sponsor UserTesting makes it easy to obtain user feedback on your product so you can improve your customer experience. Learn more at usertesting.com.
Our sponsor CipherSpace is an Enterprise Cloud Services Provider, offering unmetered data transfers & fixed cost cloud computing, giving you predictable IT expenditures. Learn more at cipherspace.com.

Our sponsor Coreography provides corporate video and webinar solutions. Learn more at coreography.com.
Our sponsor SourceCell provides courses and consulting in Agile, Scrum, and Lean. Learn more at sourcecell.com.