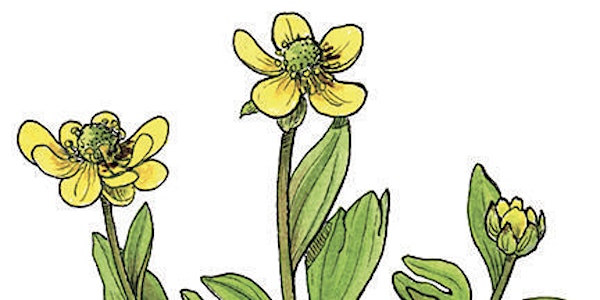 How to Draw Plants Step-by-Step
Drawing plants well can be achieved by this process.
About this event
Would you like to feel confident when drawing plants? Nancy will teach you the steps to drawing petals and leaves through skeletal structure, fleshing in, correcting your illustration through a layering process. You'll learn tips and tricks such as how to draw a curling leaf or petal, symmetry, and more. Referring to photo reference of a peruvian lily (Alstroemeria), we'll work in graphite pencil during this three-hour class. You will have the fundamentals of plant drawing approaches which can be applied to your fine art or nature journal. Nancy is a certified classical botanical illustrator and has been teaching these techniques since 2003. We will take a 30 min. break from 12:30-1:00 pm Mountain.
Materials needed: Peruvian lily for live reference if possible, mechanical pencil with eraser, Pigma Micron Pen .01, tracing paper, white paper (copy paper is fine), removable tape (white artist tape or blue painter's tape). Peruvian lilies can be found pretty easily at Safeway or similar flower shops. I will have photo reference as well.
Please note: This class is online. You will receive a Zoom invitation prior to this event. Please make sure you have the Zoom app downloaded on your computer.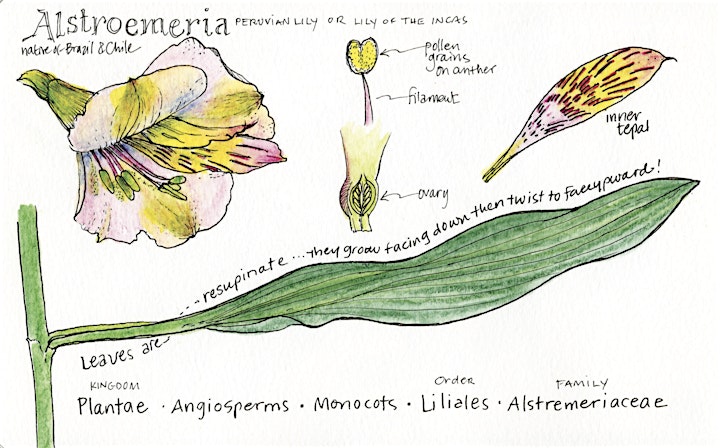 Reference only. We will work in pencil.