How To Do Your Great Work (aka Life Purpose and Calling)

Weekly Event - Every Tuesday: 6:45 PM to 8:45 PM (EDT)
Event Details
Are you feeling a bit bored and restless as if something is missing from your life?
Are your days full of stuff you're doing, but giving you little satisfaction?
The greatest fear we have (after public speaking -ha!) is that our lives did not matter, that we could have done more to make a difference.
The number one way to live a satisfying and fulfilling life is to know and live out your  purpose.  To wake up every day knowing who you are and what you're about will impact your life in countless and unimaginable ways.
In just SIX weeks, you will:

Understand the unique role you were created to play
Gain greater clarity and focus
Simplify your life 
Amplify your influence on those you are meant to impact
Experience more joy and fulfillment 
When:    Tuesdays, Sept. 18, 25, Oct. 2, 9, (16th off), 23, 30
Time:      6:45 - 8:45 PM
Where:   4247 Highborne Drive, Marietta  30066

Fee:       159.00
Please note: Fee includes the 21.99 workbook below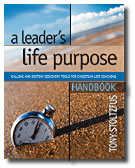 Where
4247 Highborne Drive
Marietta, 30066


Weekly Event - Every Tuesday: 6:45 PM to 8:45 PM (EDT)
Add to my calendar
Organizer
Susan Brown of Impact Coaching
Susan Brown, Founder of Impact Coaching, is a Christian Life Coach and 18 year breast cancer survivor-thriver.

At Impact Coaching, we help people live a life of impact, vitality, wholeness and destiny. 
Susan helps clients shift from surviving to thriving. It is possible to live fully alive and Susan uses both science-based and faith-driven strategies to show you how.
Susan is an author, speaker and coach who trains and equips leaders to optimize their impact. She has worked with leaders and nonprofit orgs combatting human trafficking, domestic violence, children in foster care, hospice, cancer and others. 
How To Do Your Great Work (aka Life Purpose and Calling)