Description
How to Develop Products Using Empathy and Prototype Thinking with Sherrie English
Being able to prototype quickly and at low cost is paramount for Startup success. Make sure you know who your customers are, and what they need, before starting to build. In this workshop, Sherrie English with show you how to utilize Design Thinking skills to build prototypes quickly, and to develop a framework to continue to utilize as you grow.
During this session, founders will learn:
How to create a customer persona of who will utilize your product and how to design for them

A clear understanding of what your product needs to offer to your client

Key components to creating prototypes that fulfill real human needs
Schedule
12:30pm: Check-in and networking
12:45pm: Session begins
2:00pm: Session ends
This course is part of an all day Lab. If you would like to learn more and join in on the other sessions, see below:
9:30 - 11:00am: How Human Nature Impacts Product Creation
2:30 - 4:00pm: Pricing Strategies: Make Money or Die Trying
OUR SPEAKER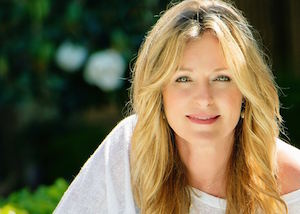 Sherrie English
With over 3 decades in the financial industry Sherrie English was one of the first women in the financial industry to reach $4 Billion in sales. She has worked for such firms as EFHutton, Merrill Lynch's Private Banking group, and AIM, where she was named a Global Partner and was featured in their national advertising campaign. Sherrie is certified in investment management, exit strategies, financial planning, energy leadership assessment, and as a professional coach.

She isn't from Academia, and she doesn't coach from how we wish the world was, or how it might be someday. Sherrie gives real world strategies to deal with real world issues… Helping you clarify your goals, and untying the knots that keep you from getting what you want.
Her sold out workshops are engaging interactive looks at the choices we make. They focus on how we respond to challenges and grow our business using logic, humor, and soft-skills to make conscious actions and reactions.

Sherrie is a coach at the Nasdaq Entrepreneurial Center and has facilitated workshops at The University of Southern California, Texas Wall Street Women, National Association of Professional Women, Wells Fargo and Morgan Stanley. She is an honor graduate of the University of Texas where she was named Outstanding Woman in Communications.

Sherrie lives in Austin with her husband Brian and has 2 beautiful children who are rapidly making their own way in the world. She was the founding executive director of CC4C, a charity that helps children with rare diseases, where she currently serves on the board. She enjoys traveling, cooking, yoga, and friends who are family, and family who are friends.