Actions and Detail Panel
HOW TO DEVELOP AN 'EINSTEIN' MIND!
Fri, June 2, 2017, 7:00 PM – 9:30 PM Singapore Standard Time Singapore Time
Description
OUR MINDS ARE NOT FUNCTIONING OPTIMALLY!
Studies show that an average human is bombarded with 4 Billion bits of sensory-data every day! Our minds are overworked, overwhelmed, & overloaded with information. This causes our minds to grow fatique & under-perform. And we know all human behaviour & performance begins from Mindset.
ENTER CERA-Q™
Cera-Q™ is a new (2014 / 2015), powerful protein hydrolysate ingredient derived from a silk fibroin that has long been consumed for its range of cognitive health benefits. Comprising bioactive peptides with a unique amino acid profile, Cera-Q™ is backed by 9 human clinical trials and in vitro data, all of which demonstrate Cera-Q™'s support of learning, neuron-growth, memory, and general cognitive function across a wide range of ages (children aged 6yrs to the elderly).
Here are some shocking survey stats (2014)!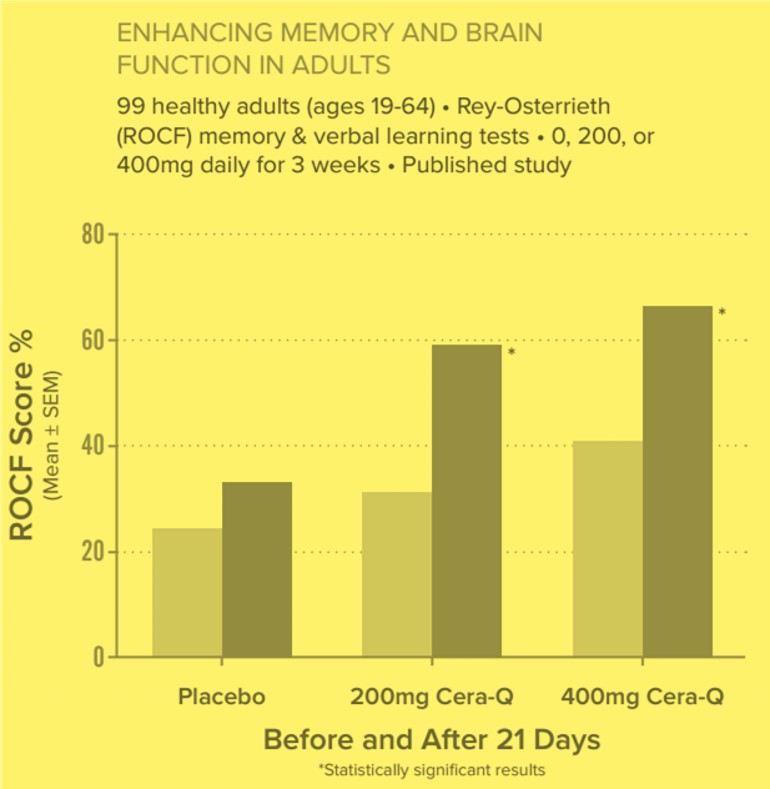 And here are the amazing results of increased cognitive abilities (KWAIS IQ test) with students over just 1 month!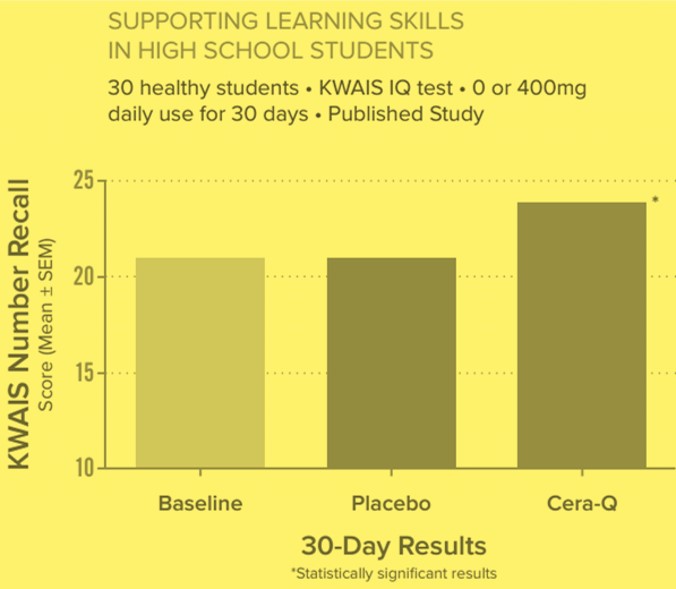 The Stats don't lie!!!...
---


INTRODUCING THE BREAKTHROUGH BRAIN-ENHANCING SYSTEM!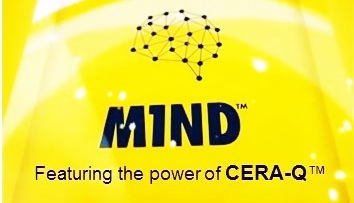 M1ND™ is a revolutionary propriety dietary supplement containing the infamous Cera-Q™ protein compound. Formulated with other core amino acid compounds like L-Theanine™, N-Acetyl L-Tyrosine, GABA (Gamma Aminobutyric Acid). Together, they activate your MIND to improve mental clarity / focus, reduce & declutter mental 'distractions', promote neuron-membrane elasticity, enhance cognitive functioning, sustain memory (short & long-term) etc. Essentially, this product will quantum-leap your mental capacity & give you the mental performance & edge needed to excel in any endeavour!
Documented by clinical studies (total 9 clinical trials) with high test scores, M1ND™ (featuring Cera-Q™) is touted to be the next big breakthrough innovation in brain science!
---


FIRST TIME IN ASIA, SINGAPORE!
M1ND™ has only just been launched in the Americas in Nov/Dec 2016. And in limited production. It will only be available globally in Q3 2017. And certainly longer to reach the Asia-Pac market.
Be the first in Singapore to discover how u can benefit from M1ND™!
---


REGISTER TO ATTEND THIS FREE SEMINAR!
At this seminar, you will:
✔ Discover the Bio-Mechanics of Brain Development & Cognitive Functioning!

✔ Use Practical Strategies to accelerate Mental Development!

✔ Learn about the Breakthrough compounds (Cera-Q™ etc) that enhances Mind Function!

✔ Leverage on opportunities to obtain M1ND™ & be part of a growing pool of Mind Practioners!
---


IMAGINE...
- Boosting your mental abilities to stay ahead of your peers in creativity, analytical skills, leadership & decision-making etc!
- Beating memory-loss related diseases (alzheimers, dementia) that affects (up to) 60% of ALL Singaporeans aged >55yrs!
- Accelerating your child's brain development & drastically enhance his focus, alertness, acuity, info-retention abilities, so that he/she is always at the top of his game in school!
---


VERY LIMITED SEATS! REGISTER EARLY!!!
Come down early to get your FREE limited complementary sachet of M1ND at the workshop!
Enquires text / call 9299-4148