How to Determine Product/Market Fit

Wednesday, July 20, 2016 from 9:30 AM to 11:30 AM (PDT)
Event Details
 Join us for 
How to Determine Product/Market Fit 
with
Sean Jacobsohn, Norwest Venture Partners
Michelle Zatlyn, CloudFlare
Confused about how to define or measure product/market fit for your company's offerings? You're not alone. 
Entrepreneurs and investors often jump to the conclusion that their startup has achieved product/market fit, which can lead to rushed fundraising, wasted resources on sales and marketing, or worse, failure. In fact, 42 percent of startups fail because of lack of product/market fit.
Don't miss this opportunity to learn from early-stage SaaS experts. You'll participate in an interactive session that will provide a roadmap for identifying when a startup has accomplished product/market fit. 
Attendees, along with the speakers, will determine their personal product/market fit scores for discussion and feedback. 
Topics include: 
- Assessing customer engagement, commitment and diversity
- Scoring current level of product/market fit and tips for improving your score
- Sales and marketing strategies for before and after hitting product-market fit
OUR SPEAKERS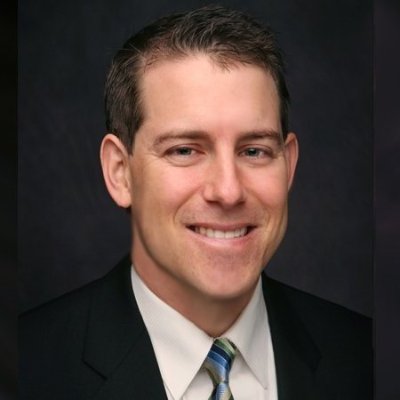 Sean Jacobsohn, Norwest Venture Partners 
Sean Jacobsohn is a partner at Norwest Venture Partners and former SaaS executive with broad technology, sales and business development expertise. He focuses on early to late stage investment opportunities in enterprise cloud, including SaaS, mobile-first business applications, B2B marketplaces, VR, AI, and machine learning in the enterprise, and industry cloud solutions in the following sectors: healthcare IT, financial services, real estate, transportation, manufacturing, oil & gas, and agriculture.

Sean was previously a venture partner at Emergence Capital Partners where he focused on business cloud investments, after being an executive and advisor at Emergence Capital portfolio companies Hightail and Doximity, respectively. Previously he was VP of Channel Management at Cornerstone OnDemand (NASDAQ: CSOD), a human capital management software-as-a-service provider. Sean helped grow the company from $7 million to $75 million in revenue and 300,000 subscribers to over 7.5 million. Before his tenure at Cornerstone OnDemand, Sean was VP Sales and Partner Development at WageWorks (NYSE: WAGE), a leading provider of consumer-directed spending solutions, which grew from $3 million to $82 million in revenue during his tenure. Prior to WageWorks, he was at Elance, the world's largest marketplace of contractors.

Sean holds an MBA from Harvard Business School and a BBA in Marketing, Finance, and International Business from University of Wisconsin. In addition to serving on the Rallyteam and Satmetrix boards, he is co-President and co-founder of the HBS Alumni Angels, the largest university-affiliated angel group in the world.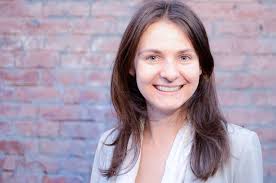 Michelle Zatlyn, CloudFlare
Michelle Zatlyn is the co-founder & Head of User Experience of CloudFlare, the web performance and security company. Michelle creates products people love. Prior to CloudFlare, she worked at Google and Toshiba and launched two successful startups. CloudFlare was selected by the Wall Street Journal as the Most Innovative Internet Technology company two years running, and named a Technology Pioneer by the World Economic Forum. Today CloudFlare accelerates and protects more than 2 million web properties. 
Michelle holds a Bachelor of Science degree in Chemistry and a minor in Management, with Distinction, from McGill University. She also holds her MBA from Harvard Business School and was awarded the Dubliner Prize for Entrepreneurship. Michelle is an experienced public speaker, frequent panelist and sits on the Open Internet Advisory Committee for the FCC. She was named a Young Global Leader by the World Economic Forum, one of the Top Women to Watch in Technology by the Huffington Post and one of the Top 15 Women to Watch in Tech by Inc. Magazine.
Michelle has been named one of the top women to watch in technology by the Huffington Post and Inc. Magazine. She has spoken at numerous conferences including Women 2.0, Harvard Business School, Cloud Factory, The Canadian University Software Engineering Conference, GO Youth, Metabridge, and she's a frequent panelist for TechCrunch Disrupt. 
In addition to being on the board of directors at CloudFlare, Michelle sits on the Open Internet Advisory Committee for the FCC, the NextGen Advisory Board for the Computer History Museum, and has been nominated to the World Economic Forum's Young Global Leaders program.

The Nasdaq Entrepreneurial Center is a San Francisco-based non-profit that provides aspiring and current entrepreneurs with access to quality resources, including mentors, training, and networking.
When & Where

Nasdaq Entrepreneurial Center
505 Howard St
Plaza Level
San Francisco, CA 94105


Wednesday, July 20, 2016 from 9:30 AM to 11:30 AM (PDT)
Add to my calendar
Organizer
Nasdaq Entrepreneurial Center

The Nasdaq Entrepreneurial Center is a San Francisco-based non-profit that provides entrepreneurs with access to professional mentorship, classes taught by industry leaders, state-of-the-art media facilities, and events with high-profile thinkers.
Interested in learning about our programs?  Sign up for our newsletter here.  
How to Determine Product/Market Fit