How to Deliver Data Insights by Fmr Google Sr Analytical Lead

Wednesday, May 15, 2019 from 6:30 PM to 8:30 PM (PDT)
Event Details
No matter what your product is, data & analytics matter. In fact, data can become the product or a side product to your existing product. Data & analytics are not just something handled by a product manager or a data scientist, but rather, it is a team dynamic and to get the chemistry right, takes the right group of people. 
Come to this session to learn about where to start in the data & analytics journey or, if you're already on this journey, tips on making it more successful so your good product can become great with data & analytics.

Main takeaways:
- Aligning on an insights definition
- Establish customer / business context before jumping into the data
- Frame your investigation question
- Spend time sanity checking your data / apply street smarts logic
- Use customer / business context to guide exploratory analysis and record observations along the way
- Build a story outline with 1 - 5 supporting insights
- Transcribe the story outline to slide form
Meet the Speaker: Brian Moore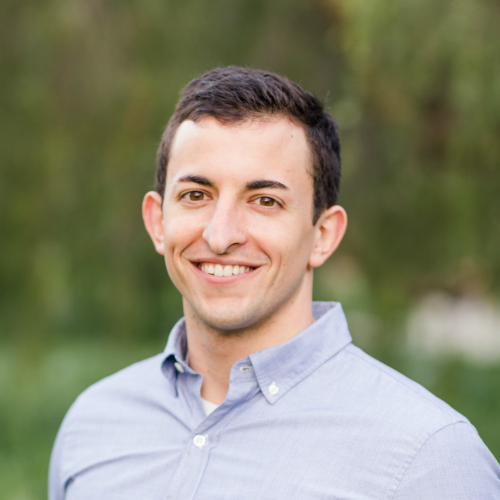 Brian Moore is an Analytics Senior Analyst at MasterClass in San Francisco. At MasterClass, Brian leverages data analytics to inform Product/business decisions. He previously was a Data Insights & Strategy Independent Consultant. Prior to consulting, he worked at Google for five years and held several data/analytics roles. In his last role at Google, he was a Senior Analytical Lead. 
Get the FREE Product Book here
--
Please note:
- Tickets sales at the door are from 6:00 - 6:30 PM (if any are still available)
- Event entrance and/or seating is based on a first come first served basis.
- Please arrive promptly. Doors lock at 7pm to avoid speaker disruptions.
- No refunds unless we have fully canceled the event. Date changes are not included.
- For additional info or questions, send an email to events@productschool.com
- For last minute questions, send a text to: (415) 539-0127
When & Where

Product School San Francisco
415 Jackson Street, Suite B
San Francisco, CA 94111


Wednesday, May 15, 2019 from 6:30 PM to 8:30 PM (PDT)
Add to my calendar
Organizer
Founded in Silicon Valley in 2014, Product School is the first technology business school.
We provide certified courses in Product Management and other digital skills to professionals across 16 campuses worldwide. We also offer the same courses live online. All our instructors are senior-level product managers working at top technology companies such as Google, Facebook, Airbnb, PayPal, LinkedIn, and Netflix.
Unlike traditional MBA programs designed for students seeking roles within the finance and consulting fields, Product School's curriculum is highly relevant for the next generation of technology leaders, with classes offered at a fraction of the cost. The curriculum is designed to fit into work schedules with small classes held in the evenings or on weekends to ensure that both instructors and students can maintain their full-time jobs.
Students at Product School enjoy a healthy mix of hands-on projects, group activities, case studies, and panel discussions. Through this, they learn how to lead cross-functional teams, and experience building digital products from end to end. Students are also taught how to succeed in product management interviews and given access to our alumni community where they can expand their network, find mentors, and access job opportunities.
In addition to individual classes, Product School also delivers custom corporate training programs to Fortune 500 companies seeking to upskill their existing teams or onboard new talent.
Product School is committed to pushing the product community forward. With this aim in mind, we published the Amazon bestseller, The Product Book, organize meetups in over 150 cities worldwide, host the Product Awards, and run ProductCon, a multi-city conference attended by thousands of professionals every year.