Sales Have Ended
Ticket sales have ended
Note: This is a virtual meeting conducted on the zoom platform. To protect us all, we have activated 'zoom verification' for our meetings. To ensure that you have no problems logging in at the appointed time, be sure to pre-verify an email address with zoom. You will want to use this same pre-verified email address to login to the workshop. Follow this link: https://www.zoom.us/
Sales Have Ended
Ticket sales have ended
Note: This is a virtual meeting conducted on the zoom platform. To protect us all, we have activated 'zoom verification' for our meetings. To ensure that you have no problems logging in at the appointed time, be sure to pre-verify an email address with zoom. You will want to use this same pre-verified email address to login to the workshop. Follow this link: https://www.zoom.us/
"Say it with me. I will not do further harm." Participants will get insight into Anti-racism work and assess their role in it.
About this event
How to Deepen Your Anti-Racism Journey

Are you feeling overwhelmed by national events and the increasing desire to use your privilege for the good of everyone, yet unsure what to do? Awareness is the beginning of change—take the next step in deepening your anti-racism journey with this interactive 90-minute webinar. Your knowledgeable and empathetic facilitators Lindsey T. H. Jackson and Robin Force Counts will share the key stages of developing a relationship to anti-racism and unpacking implicit bias; how to assess the role each of us plays in moving society forward; and how to be an ally through awareness, education, and "do no harm" action.

Here's what you can expect to learn

Systemic Oppression
Understanding our collective role in systemic oppression—we were born into this and we are part of the problem if we are not actively working toward change
Coming to terms with being a "good person" and also subconsciously doing harm
Discovering how internalized oppression keeps us silent

Education

Learning the basics of systemic oppression
Introducing the 'Anti-Racism Journey' and how it can be applied to various systems of oppression.

Allyship

Determining how to be an ally, recognizing when and how to act—and to "do no harm" in the process
Studying intersectionality and why we often get it wrong with our "well-meaning" intentions
Introducing how to create a daily practice of dismantling internalized and systemic oppression

Here's why you should trust us

Robin Force Counts

With a bachelor's in peace studies emphasizing sociology, Robin has spent the last 30+ years researching and building activities toward diversity, equity, and inclusive relationships and workplaces, especially as they pertain to gender, race, and class. She has worked in various social services and corporate environments—including 18 years at Microsoft—to bring teams together in celebration of individuals' unique characteristics and work styles.

Lindsey T. H. Jackson

With a Master of Arts in social sciences with an emphasis on women's health paradigms, Lindsey has spent the last 15+ years researching wellness, social constructs of bias, and mental health. Lindsey is the CEO of LTHJ Global, a global health and wellness consultancy committed to empowering people, leaders, and organizations to pursue and achieve their highest potential.

Here's how your anti-racism and social justice journey will continue...

You will become more comfortable with being uncomfortable and feel ready to take important and effective action.
You will understand the stages of the racial justice journey—the different needs and actions to be taken—and where you are on that path.
You will feel ready to continue this work with a community of people who share your experiences.
You will be prepared for decisive action in supporting anti-racism work without inadvertently causing harm.
You will be equipped to move forward in your anti-racism education with other helpful tools such as LTHJ Global's Enneagram of Bias course—and cohorts of smaller workgroups based on relationships and experiences with anti-racism.

Your passion led you here. Learn how to be an ally through awareness, education, and "do no harm" action and use your privilege for change. Deepen your anti-racism journey with Lindsey and Robin and enroll today.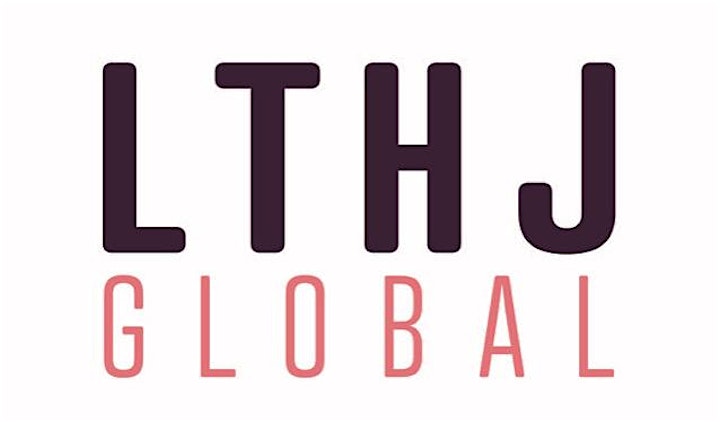 Organizer of How To Deepen Your Anti-Racism Journey
For over 20 years our passion has been helping individuals, leaders, and families FREE THEMSELVES from negative thoughts and embrace the life they want - no matter how successful they already are - in the areas that matter most: their business, personal finance, intimate relationships, families, communities, careers and health. We've been honored to help people across four continents transform their lives through our live events, workbooks, health products, coaching and corporate engagements. We've been fortunate enough to work with people from all walks of life.
We've had the privilege of modeling and distilling the strategies that we've learned to seasoned leaders, local community leaders, future thought-leaders, and every day activists who want to make a difference in the lives of their families and friends.
Specialties: Peak performance for female leaders, leadership development, Enneagram, and effective interventions with individuals. Entrepreneurism and business strategies centered in anti-racism and culture change.