Description
DO YOU KNOW WHAT THE DIFFERENCES BETWEEN THE SAT AND THE ACT ARE? DO YOU KNOW WHO SHOULD TAKE WHAT TEST AND WHY? AND WHAT ARE ACTUALLY THE SAT II SUBJECT TESTS?
WE WILL ANSWER ALL OF YOUR QUESTIONS AND PROVIDE YOU WITH VALUABLE TIPS AND TRICKS ON HOW TO ACE THESE TESTS!
Did you know that most selective schools require students to take at least two SAT II subject tests in addition to the ACT or SAT?
Have you seen what these tests look like and do you know when you will take them?
Mona Tiesler, Crimson Education's Academic Advisor will be joined by one of Crimson's expert SAT and ACT tutors to answer these questions and more. Our very experienced tutor will guide you through strategic advice live on screen! This is a unique opportunity to learn the best tips and tricks on how to ace these tests.


What you can expect from this seminar:
Advice and unique insights into testing strategies for US standardised application tests live on screen

Clear understanding of the differences and what kind of candidate should take what tests

How choosing the right SAT II subject tests can be your trump card

How you should plan your test schedule

When and where you can take these tests in Germany


Seats are limited so reserve yours now!
-------------------------------------------------------------------------------
WISSEN SIE, WAS DIE UNTERSCHIEDE ZWISCHEN SAT UND ACT SIND? WISSEN SIE, WER WELCHEN TEST UND WARUM ABSOLVIEREN SOLLTE? UND WAS SIND DIE SAT II SUBJECT TESTS?
WIR BEANTWORTEN ALLE FRAGEN UND BIETEN IHNEN WERTVOLLE TIPPS UND TRICKS UM DIESE TESTS MIT BRAVUR ZU BESTEHEN!
Wussten Sie, dass die meisten selektiven Schulen verlangen, dass die Schüler mindestens zwei SAT II-subject tests zusätzlich zum ACT oder SAT ablegen?
Haben sie schon gesehen wie diese Tests aussehen und wissen wann sie diese Tests absolvieren werden?
Mona Tiesler, Academic Advisor von Crimson Education, wird von einem der kompetenten SAT- und ACT-Tutoren von Crimson begleitet, um diese Fragen und mehr zu beantworten. Unser sehr erfahrener Tutor führt Sie live durch die strategische Beratung! Dies ist eine einzigartige Gelegenheit, die besten Tipps und Tricks zu erlernen, wie Sie diese Tests durchführen können.


Was Sie von diesem Seminar erwarten können:

Beratung und einzigartige Einblicke in Teststrategien für US-standardisierte Anwendungstests live auf dem Bildschirm

Ein klares Verständnis der Unterschiede und welche Art von Kandidaten sollten welchen Tests durchführen

Die Wahl der richtigen SAT II- subject tests kann Ihr Trumpf sein

Wie Sie Ihren Testplan erstellen sollten

Wann und wo Sie diese Tests in Deutschland absolvieren können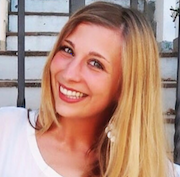 Mona Tiesler - University of St Andrews
English: Mona is an experienced strategy consultant, having worked at PwC and Strategy&, with a demonstrated history of working across various industries and countries. Mona has a MA (Hons) Arts focused in Management-Psychology with BPS Recognition from the University of St. Andrews. Mona has taught and mentored students as part of various initiatives and sits on an advisory board of a talent management start-up. Mona is starting to pursue a part-time PhD in collaboration with a German and an UK University to investigate personality traits of successful entrepreneurs. Now at Crimson Education, Mona leads the operations for Germany where she helps students unlock their full potential and have access to the same opportunities that her education has given her.
Deutsch: Mona ist eine erfahrene Strategieberaterin, die bei PwC und Strategy& mit einer nachweislichen Erfahrung in verschiedenen Branchen und Ländern gearbeitet hat. Mona hat einen Abschluss in MA (Hons) Arts in Management-Psychologie mit BPS-Anerkennung von der University of St. Andrews. Mona hat im Rahmen verschiedener Initiativen Studenten unterrichtet und betreut und sitzt auf einem Advisory Board eines Talent Management Start-ups. Mona beginnt in Zusammenarbeit mit einer deutschen und einer britischen Universität eine Teilzeit-Promotion, um Persönlichkeitsmerkmale von erfolgreichen Unternehmern zu untersuchen. Jetzt bei Crimson Education leitet Mona die Operationen für Deutschland, wo sie Schülern hilft, ihr volles Potenzial auszuschöpfen und Zugang zu den gleichen Möglichkeiten zu erhalten, die ihre Ausbildung ihr gegeben hat.