How to Create Compelling Messaging & Perfect Your Elevator Pitch

Monday, May 8, 2017 from 12:00 PM to 1:30 PM (PDT)
Event Details
If you are a startup or an established business, you need to have your message and pitch down solid.  It's the most important tool you have to move others to act
About this workshop:
Whether you are incubating a new business, launching a new product or delivering a much-needed program to your community, the ability to concisely and accurately convey your value proposition is paramount. You must be able to share why you are different and why others should purchase, join, invest or even care about you.  They need to understand your message. 
Your message is what sets you apart.  It conveys what you do, who you are doing it for and, most important, why you are doing it. Everyone in your business needs to be able to clearly understand the value of what you are delivering and be able to share this with others in a clear and concise way.  
In the first of a 4-part hands-on series, we will share tools and methodologies for creating or refreshing your messaging framework based on a deep understanding of your unique value proposition. You will have the opportunity to work on your own elevator pitch in this interactive session.  
You will also learn how your new messaging framework will influence all subsequent materials such as sales decks, factsheets, presentations. It all starts with owning your message and having a great elevator pitch that you and everyone on your team knows and shares.    
You'll Learn How To:
Identify your unique value proposition

Develop a messaging framework that describes your value proposition 

Create your "elevator pitch"

Building downstream content 

Create supporting content syndication plan  
Target Audience 
Existing businesses

Startups 
Workshop Schedule:
Part I 12:00 – 1:30
The need for message

Strategies and methodologies for your messaging framework and elevator pitch

How to create it

Working exercise to create your own messaging framework (with handouts)  

How to leverage your messaging into supporting collateral and sales tools 

How to bring your messaging to life using storytelling

Last 15 minutes for Q&A
Meet Your Instructors:
Boost Collective - we are a story-driven marketing and communications firm,   
In our short-attention span, content overload world, we work collaboratively to tell the powerful stories that drive deep and meaningful engagement with your audiences. We are nimble and responsive and bring business acumen together with a creative edge for a fully rounded approach to your projects.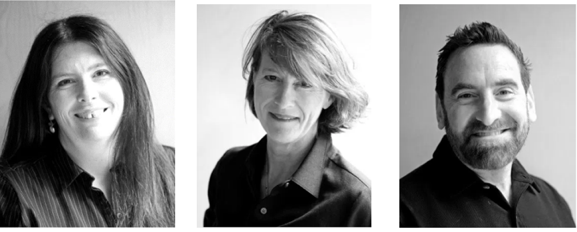 Janinne is deft at working across technologies and verticals, she has a breadth of marketing expereience and has a simple recipe for success: To be seen, to be heard and---most importantly---to make a lasting imprint.
Jacqueline draws from a background in journalism and non-profit communications to create the content and surround sound that sparks conversations and raises visibility and awareness.
Christopher has over 25 years of business experience helping a diverse array of organizations take their ideas from ideation to market, with an expertise and passion in operations and brand marketing.
When & Where

Galvanize - The Harbor, 4th floor
111 South Jackson Street
Seattle, WA 98104


Monday, May 8, 2017 from 12:00 PM to 1:30 PM (PDT)
Add to my calendar
How to Create Compelling Messaging & Perfect Your Elevator Pitch