Description
"How To Create Anything" is a day workshop run by the award-winning, bestselling novelist, poet and creative facilitator, Orna Ross, on how to make more of what you want (and less of what you don't) in your life and work.
Based on Orna's new, groundbreaking Go Creative! book series, this workshop empowers and equips you to go creative in everything you do.
This is a unique course, you will not have experienced anything like this before.
---


Maybe you don't know your next move? Maybe you're resisting, stuck, blocked or self-sabotaging? Maybe you've tried the "Law" of Attraction... and realized there's more to conscious creation than sitting back and watching a cosmic order come in?
This day workshop, constructed around the seven infallible and immutable stages of the creative process, will help you to access the power and potential of your own creative flow -- whatever you're making.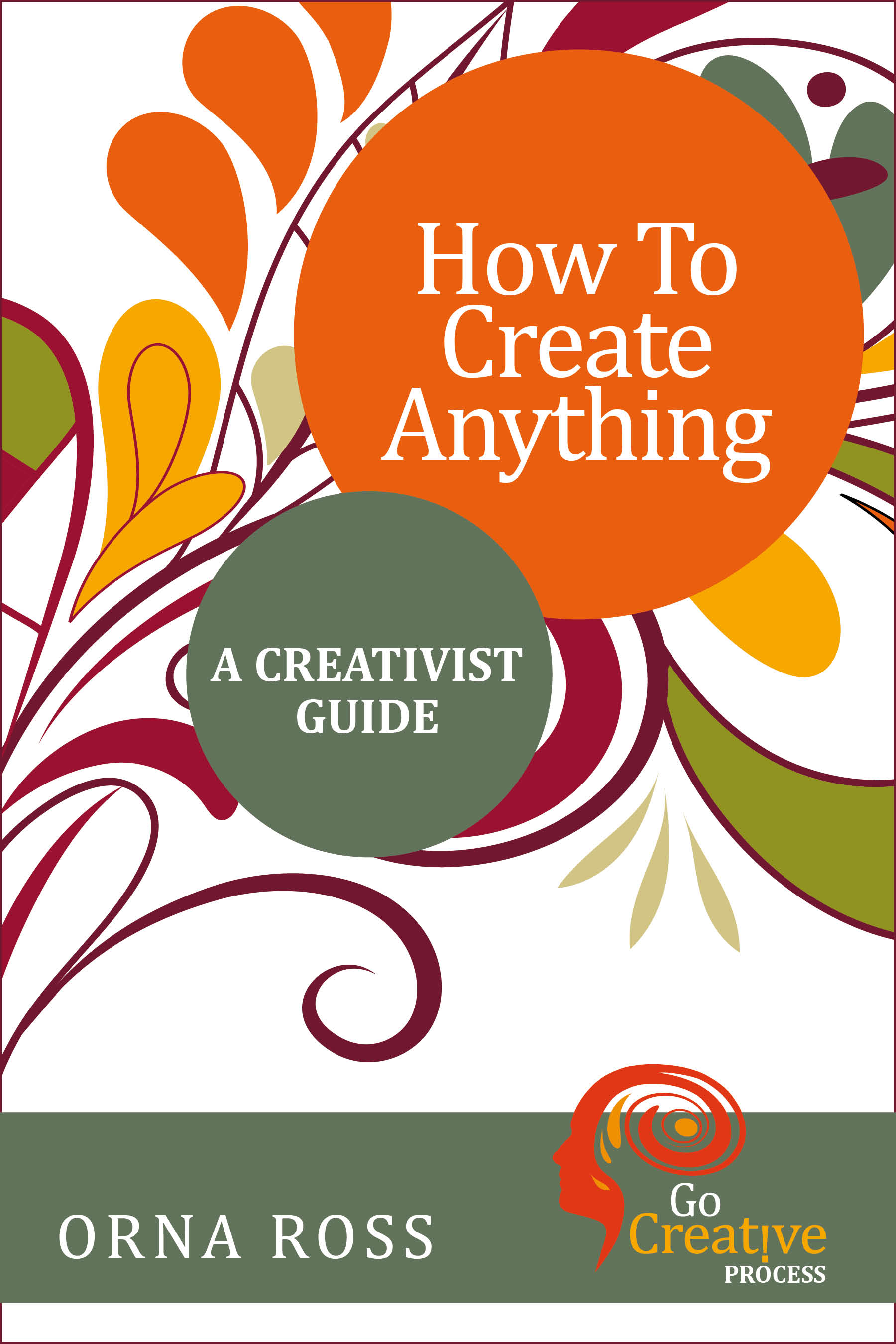 Using maps, logs, charts and f-r-e-e-writing exercises, you'll do practical, hands-on work around a particular creative intention and how to use your own, individual process to follow it from vision to intention to revision, all the way through to completion.
You'll map out how to take this prized project from desire to done -- the creative way. No willpower or self-bullying needed.
Once you've done this once, you'll understand your own process and be able to repeat it at will. You'll leave knowing your own particular way of bringing any project from vision to intention to revision, all the way through to completion.
And you'll take with you three free months of support in the online creativist club to ensure you follow through.
CREATIVE OR CREATIVIST?
You may be (or want to be) a creative: writer, artist, performer -- making a book, artwork, event or show. You may be (or want to be) a creativist: somebody who wants to bring the creative process into everyday life, to make a better relationship, or body, or career.
Whatever your project, this workshop will give you clarity and courage, motivation and inspiration together with the tools and techniques you need.
---
Creative Workshop: Techniques and Tools
The tools and techniques you'll use on the day, together with the support materials you'll take away, will release a flow of untapped creative energy for you.
By giving you clarity, courage, and confidence, by offering motivation and inspiration, by providing the tools and techniques you need, it will move you and your projects to a new level.
The creative level.
You will learn:
How conventional schooling and workplaces have stifled your creative process and how to get it in flow again
How to distinguish between wants, cravings, desires, yearnings, longings and establish what you truly want
How to turn that true want into the perfect creative intention for you right now, one that meets your personal definition of success.
How to apply the seven stages of the creative process -- and how to recognize, and work with, the specific challenges of each stage
How your free membership of the Creativist Club will hold you accountable and ensure you follow through
ORNA SAYS: "Ours is the creative age but research shows we are using only a fraction of our creative skills and potential.
"Thriving in our brave, new world means unlearning much of what we've been taught by conventional schooling and workplaces.
"Contrary to popular opinion, we are all creative and we can all learn how to create what we want in our lives. It's a matter of connecting to our own process, cultivating the create-state regularly, and then getting out of our own way, so flow can surface.
"We've all been cut off from this great source of personal power by a convention that treats learning and growing as a grind. This day workshop reverses that loss. If you bring honesty, openness, and willingness to the day, you are sure to experience powerful creative breakthrough.
"Do join us for this transformational event."

WHAT TO EXPECT
You'll work alone, alongside others, on a series of charts, logs and maps to a background of music, discussion, and deep listening.
You'll re-examine your values, see what your passions are telling you, uncover a sense of mission, and bring them together into what I call your "mashion", a mash-up of mission and passion that is your personal place of most potential.
You'll establish one clear creative intention.
You'll map this intention through the seven stages of the creative process
You'll identify your personal resistance patterns and how to manage them. Many of the qualities punished by convention -- laziness, ignorance, procrastination, distraction -- are not self-sabotage, just parts of the process. You'll learn to discern the difference and integrate resistance into a creative understanding to why it arises, how to deal with it and its value in unfolding what you need to do next
As you listen to and learn from like-minded others and (if you wish) share what's emerging for you, you'll be filling maps, logs and charts that will unfold your personal creative map for the months ahead.
And, crucially, unfold an understanding of the support you need to deliver your creative intention, to go from desire to done.

You'll leave feeling inspired and motivated and secure in knowing you can access ongoing support through the Go Creative! books, blog and online club.
---
BONUS: Over a healthy lunch-break provided by The Witch Cafe, you'll also enjoy (optional) creative meditations offered by Tom Evans (http://www.tomevans.co) and Sondra Turnbull (http://goddesskindled.com)

And sponsors from the worlds of publishing, magazines, yoga and meditation, life-coaching and creative entrepreneurship will provide treats, tools and techniques for you to take away.
---
FAQs CREATIVE STUFF:
What if I'm not creative?
You are, you wouldn't be alive if you weren't but you've been trained out of your creative skills and abilities by a society and education system that privileges more conventional ways of thinking and being. Come along and reconnect.... people like you often benefit the most from this day.

I don't think what I want to create can be gotten consciously.
It can... because everything can. Yes, everything, from money to meaning, from a relationship to a beautiful home. But you have to understand the essence of what you want and how conscious creation works. Then you can respond appropriately and evolve along with the different stages of the process. It's called going with the flow and it's an amazing way to live.
Can I really How To Harness The Creative Process In A Day?
Yes. Few of us understand the process well enough to be able to draw on it with ease. The more you practice it, the better you get at it. You will learn how.
How to isolate your MSS - your most significant something - and the essential wants that lie behind it.
How to identify the limiting attitudes, beliefs, denials, expectations and fears (abcdeFs) that underlie every creative project. And how to accommodate or dissolve them.
How to creatively sustain your body, mind, and spirit so you can take creative risks from a place of safety.
What's the benefit?
Oh a few things like better health, more wealth, higher happiness, and the fun and freedom of a life in creative flow.
---
FAQs: PRACTICAL STUFF:
What does the price cover?
All instruction, coffee and lunch, mapping system, How To Create Anything book and three months membership of the Creativist Club.
How can I contact the organiser with any questions?
Just drop me an email at info@ornaross.com
What's the refund policy?
I will refund any time up to the event so you're safe to book now, if you're not sure of your movements, rather than wait and find it's sold out.
Do I have to bring my printed ticket to the event?
I'll have your name on a list but no harm to bring it along.
Is my registration fee or ticket transferrable?
If you can't use it, for any reason, I'm happy for you to pass it on -- but do ensure you give it to somebody who's likely to understand and welcome the ethos of the event.
Experience your own inspiration and creativity in action
Acquire three transformative creative practices
Learn about the challenges inherent in living a creative life and how to relish them.
Enjoy music and writing, connection and conversation — and lots of laughter.
Be energized, motivated, uplifted and inspired -- by Orna, by the other participants, by the sponsors of the event.
Leave with free books and resources, a personal creative map for the month and year ahead, together with techniques that you can use again and again, and online support to keep you connected
---
Ticket price includes lunch and coffee, mapping system, copy of How To Create Anything and three months free membership of the online Creativist Club (Vision Level).
Publishing Sponsor: Reedsy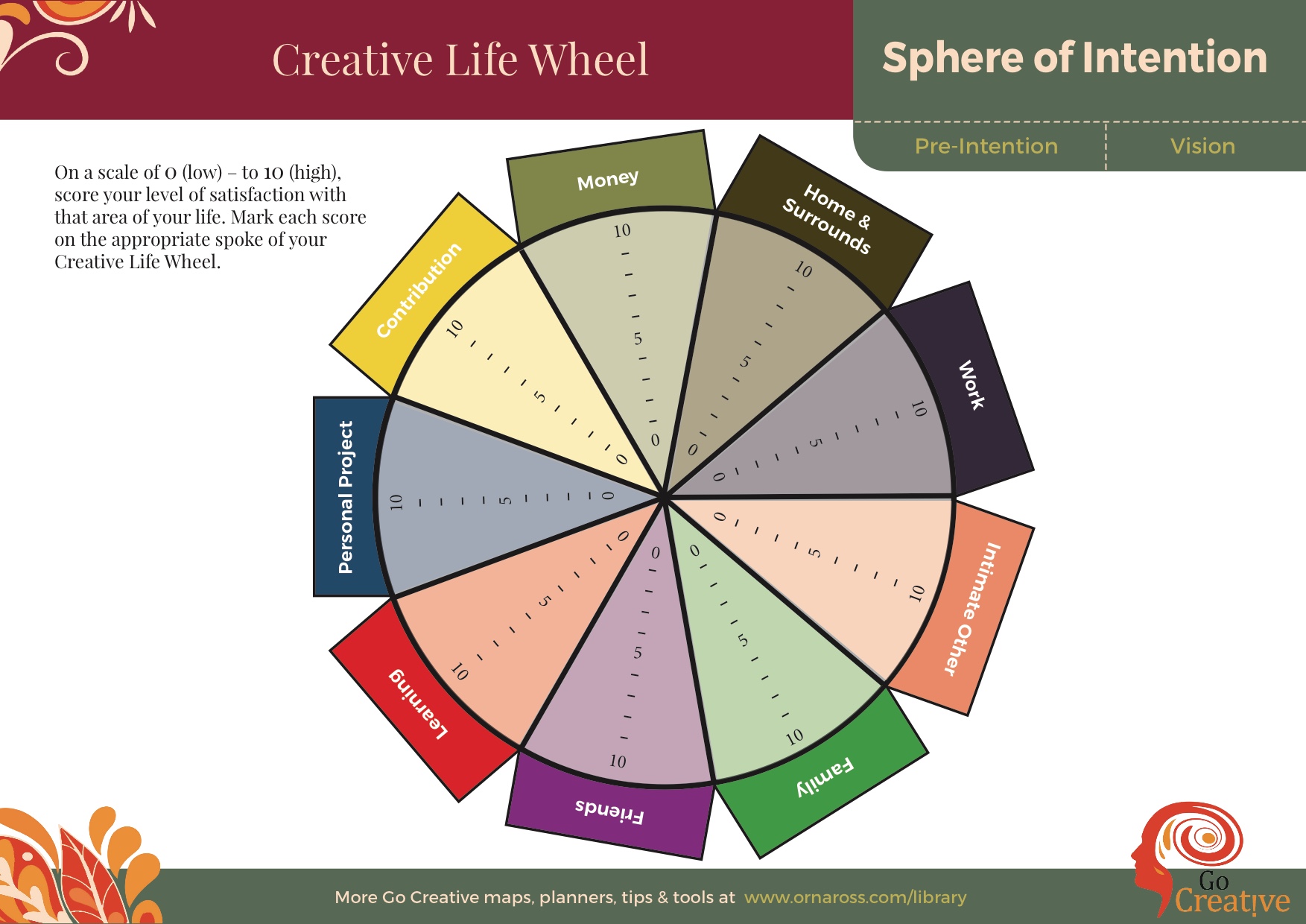 Date and Time
Location
Regent's Park University
Herringham Hall
Inner Circle Regents Park
London
NW1 4NS
United Kingdom