Attend This Masterclass and Learn How to Create an Extraordinary Life
About this event
❖ Masterclass Details:
Would you like to empower yourself to create a truly extraordinary life by upgrading your mindset and beliefs?
Join me and a small group of inspired individuals who are determined to create great changes in their lives. For an intimate masterclass and discover the most powerful strategies, mindsets, and beliefs that propel you forward to create an extraordinary life on your terms.
Learn a set of fundamental beliefs that will lead you to inevitable success and fulfillment. Find out how to identify your limiting beliefs and how to replace them with new empowering ones. Discover and embrace the mindset used by all who have successfully created a fulfilling uncompromised life. And see yourself becoming the person you've always envisioned, hear your inner voice praising you, and experience a deep sense of freedom after shifting your paradigm.
★ Watch the Video Lesson for This Masterclass ⬇︎
★ Masterclass Agenda:
• 6:00 to 6:15 PM - Meet Host & Other Attendees
• 6:15 to 8:00 PM - How to Create an Extraordinary Life
• 8:00 to 8:30 PM - Q & A Session
★ The Benefits of Attending This Masterclass:
• 1st: You'll meet, connect, and gain the support of inspired like-minded individuals.
"You are the average of the five people you spend the most time with."~ Jim Rohn
• 2nd: You'll gain priceless insights, have a breakthrough and leave with a handful of practical takeaways to immediately implement into your life.
"We cannot solve our problems with the same thinking we used when we created them."~ Albert Einstein
• 3rd: You'll score a complimentary video coaching call to take a deep dive and unpack anyone of your current major concerns, value of $2000.
"Accountability is the glue that ties commitment to the result."~ Bob Proctor
★ Host Info: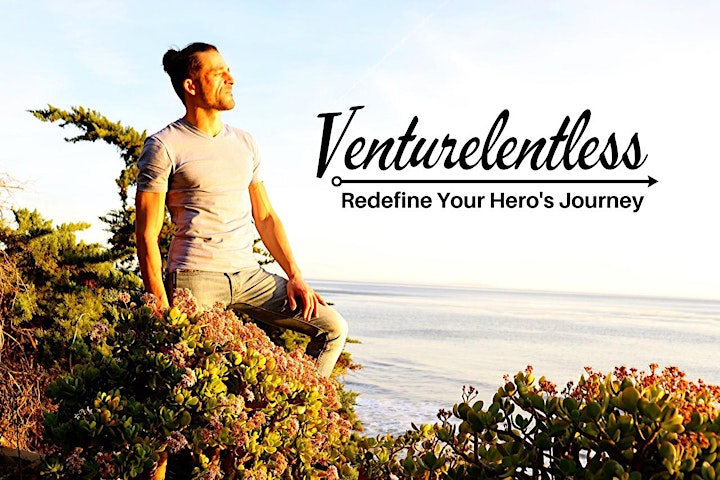 Led by Martin Hristov, VENTURELENTLESS is a leading personal growth hacking agency, dedicated to empowering all individuals who relentlessly pursue excellence to exponentially increase their quality of life by 10X-ing the only common denominator, themselves. Martin's mission is to empower, inspire and educate others to realize their greatness. To recognize and develop their innate talents, and share their gifts with the world.
Martin is a self-mastery and holistic transformation expert, a life and executive coach specializing in peak performance. A lifestyle entrepreneur, speaker, and mystic with over 20 years of experience studying the leading philosophers, teachers, and highly successful people from all walks of life. To distill through modeling and practice the essence of their knowledge and strategies, and share it with others.
VALUE OF OVER $1,000 FREE FOR A LIMITED TIME!
Date and time
Location
Refund policy
Organizer of How to Create an Extraordinary Life Masterclass