How to Create an Annual Marketing Plan for Your Business

Thursday, January 10, 2013 from 2:00 PM to 4:00 PM (PST)
Event Details
The National Association of Professional Women in Landscape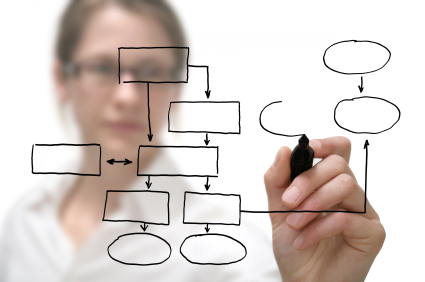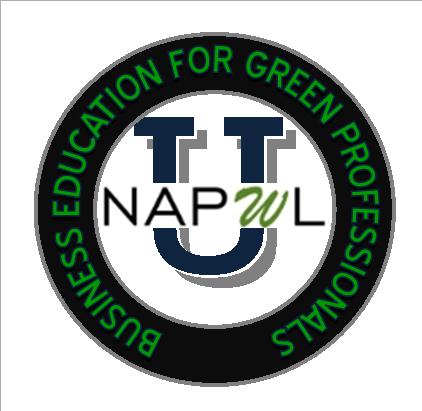 PROUDLY PRESENTS THIS BUSINESS EDUCATION WEBINAR
---
 "How to Create An Annual Marketing
Plan for Your Business"
LIVE WEBINAR on JANUARY 10, 2012
Presented by: Judith Guido
Chairwoman of Guido and Associates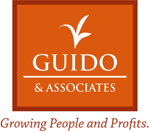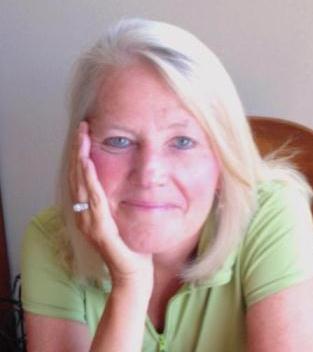 Cost: NAPWL Members: $ 10.00 / Non-members: $ 45.00
Back by popular demand.... Judith Guido!
Judith kicked off the NAPWL Annual Business Education Webinar Series for 2012 and the resounding request following the content she shared during the presentation is this exact webinar!
Nothing beats the support of one professional woman landscape towards another, and the time, dedication and effort which Guido & Associates is proof of that!
At a crazy affordable rate - NAPWL is offering this customized webinar from Guido & Associates to the larger community of women professionals in the landscape industry.
This webinar will guide and train you about creating a 12 month strategy for the marketing efforts of your company that will deliver the results you need in 2013 for a budget you can afford.
Judith has experience working with landscape companies of all sizes - we guarantee you will be find this webinar rewarding. Don't miss it, space is limited.
DATE: JANUARY 10, 2012
TIME: 2:00 pm Pacific / 3:00 pm Mountain / 4:00 pm Central / 5:00 pm Eastern
Duration: approx. 1.5 hours (includes live Q&A)
REGISTRATION PROCESS:
Buy your tickets to the event from this invitation, and then you will receive your
'gotowebinar' access.
FAQ? How do you know if you are a NAPWL member or a non-member?
IF you have sent in your official membership application, then you are a member. If you are a part of the greater online community of NAPWL - you are highly valued, and encouraged to join the ranks of being an official member at your earliest convenience.
Membership applications are downloadable from www.NAPWL.org.
 Brief Professional Bio:
Judith Guido is Chairwoman and founder of Guido & Associates, a Business Management company specializing in the areas of Strategy, Marketing/Sales/PR/Branding, Research, Product development, Social Media, Mergers/Acquisitions, Green and Sustainable Markets, Women and Boomer Markets while focusing on helping organizations grow their people and profits. Judy was recognized as the highest ranking woman in the Green Industry. Prior to founding her own business management practice, Guido was the Chief Marketing Officer and Vice President of Valley Crest, one of the nation's largest ($900 million in revenues with over 10,000 employees) privately held landscape management and development company, whose brands include Valley Crest Landscape, Valley Crest Land Development, Valley Crest Golf, Valley Crest Tree and Nursery and the 150+ U.S. Lawns franchises. 
Guido was chief marketing officer and senior vice president of business development and strategic alliances for Cirqit, a New Jersey-based e-commerce technology and consulting company. She also served as the Senior Marketing, Sales and Strategy executive with ServiceMaster ($6 billion in revenues), some of whose brands include TruGreen-Landcare, TruGreen-Chemlawn (including both the exterior and interior business) and Terminix. Judy has helped grow Yellowstone Landscape to be the 10th largest landscape company in the country in less than three years. 
Guido was one of four executives who took LandCare USA public (IPO) on the New York Stock Exchange (NYSE) in June of 1998. She was the Chief Marketing Officer and national director of sales and strategy at LandCare USA, the national commercial landscape and interior services company purchased by ServiceMaster in 1998 and subsequently integrated into their TruGreen LandCare landscape group. A consulting professional, specializing in service industries including the Green, Snow, Pest Control and the Real Estate industry, Guido also has extensive experience in product development and launches, franchising, investor relations, research, training, mergers and acquisitions, and integration strategy having acquired/merged over 90 companies in her career.
She is a member of PLANET public relations and marketing committee and assisted Planet in their national branding initiative. Guido was also responsible for the national brand enhancement and strategy for Valley Crest, Aquascape and SIMA. She is also a member of several green International, National, Regional and State Associations in addition to the American Marketing Association, Strategic Account Management Association and the Society of Competitive Intelligence Executives. She is a contributing author to the globally successful book Branding Across Borders. She is currently writing a book entitled, Titans of Our Industry-Lessons Learned from the Greatest in the Green Industry. Guido has collected substantial primary and secondary research in the green industry, including real estate dynamics, sustainability, women and Boomer data. She is an internationally recognized public speaker, award-winning copywriter, and a contributing editor and author to business journals (including Planet News, Irrigation and Green, Landscape Management, SIMA's Snow, Landscape Ontario, Landscape Design Build, Snow Pro, Bayer Lawn Professional, Lawn and Landscape, Landscape Management, International Erosion Control Association's Business Matters, Storm Water Management, PRO, Outdoor equipment) and various state association publications. throughout her career. She has educated thousands of green industry professionals over her career through her symposiums, seminars, forums, webinars, blogs, mentoring, talks and writing. She has worked with Contractors, Professional Associations, Manufacturers, General Contractors, Growers, Nurseries, Distributors/Dealers, Professional Landscape, Snow, Golf and Sports Industry, Irrigation and Lighting, Water features, Interior Companies, Design Companies, Lawn Care, Arborcare, Retail, Nurseries, Design, Architects, Golf and Sports Turf Industry, Municipalities, Landscape Architects, Builders-Developers, Engineers, Municipalities, Interior Designers and even one man companies to help them profitably grow their organizations.
 - Oh, and by the way, NAPWL is proud to state that Judith Guido is also a NAPWL official member, and serves on our Executive Advisory Board!
Organizer
The National Association of Professional Women in Landscape
The National Association of Professional Women in Landscape propels women architects, consultants, contractors, designers, engineers, business owners, executives and pioneers in the landscape industry, towards greater professionalism, expertise, profitability, achievement and power economically and environmentally by:
| | |
| --- | --- |
|   | Strengthening our members and promoting economic development within the professional landscape community. |
|   | Establishing innovative and effective change in the practice of the landscape business culture. |
|   | Building equitable partnerships, alliances, and strategic bonds within affiliations and disciplines. |