Description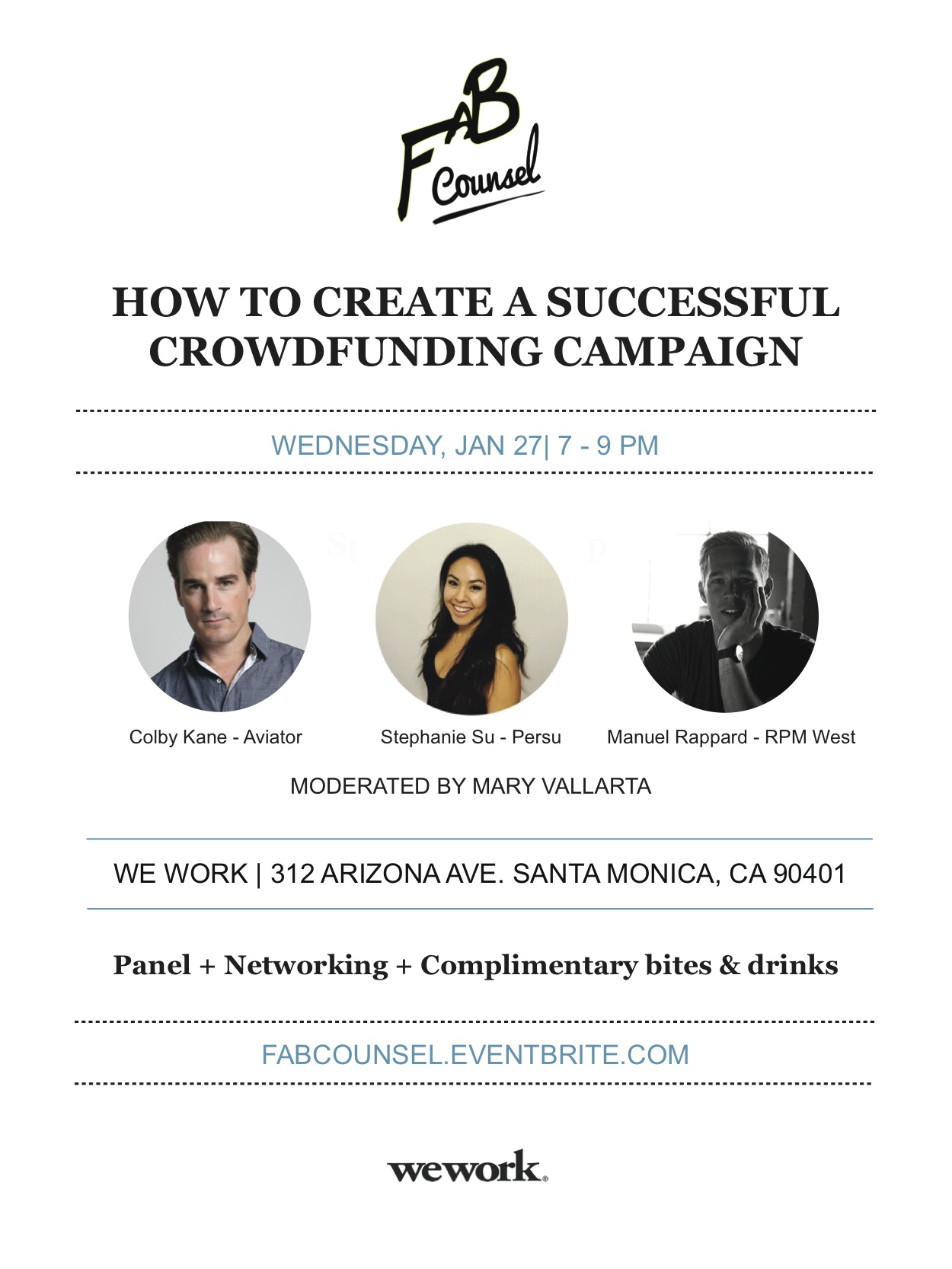 Want to start a fashion brand but you're short on capital? Crowdfunding may be the route for you!
Entrepreneurs have successfully raised hundreds of thousands of dollars on kickstarter and other crowdfunding sites to start or grow their fashion businesses.
Want to learn how?
We invited 3 people who have raised more than a combined $700,000 on kickstarter to show us how they did it!
Learn first-hand from these experienced folks on what crowdfunding campaigns need, how to craft a clear and impactful message, how to create a compelling video, and how to convince consumers to invest in a product that doesn't even exist yet!!
Here's our impressive line-up of speakers:
Manuel Rappard of RPM West: Raised over $425,000 on his line of specialty denim and the unforgettable Quarter Century Jacket.
Stephanie Su of Persu: Raised over $90,000 for her line of functional, sleek, and durable sports luxe athletic bags designed to simplify your life while making you look and feel your best.
Colby Kane of Aviator USA: Raised over $227,000 on his line of functional and stylish jackets and hoodies.
The link between fashion and tech is continuing to get stronger. You no longer have to get an investor to raise capital or borrow money from banks to fund purchase orders. Crowdfunding through kickstarter, indigogo, and other websites is now allowing entrepreneurs to connect with their customers and start their business faster without the worry of "What if this doesn't sell?". It already did!!!
Event Logistics
Park at Public Parking Structure 3 on 4th street ($5 fee). Metered street parking is also available.
Check in starts at 6:30PM. There will be complimentary snacks and refreshments. The panel will begin promptly at 7PM so don't be late! Q&A will follow at around 8 to 8:15PM, which is where the audience will get a chance to ask the panelists questions. At 8:30, networking will commence. Doors close at 9PM.