Description
Are you sick and tired of wasting your precious time applying to jobs and never hearing back? To make things worse you are running all around town trying your best to network? This isn't sustainable. There has got to be a better way to get more Product Manager interviews, after all job hunting at its core is a numbers game. In this meetup, we are going to be taking an in-depth look at what a rockstar Product Manager Resume and LinkedIn Profile needs to look like so you can get past the bots and recruiters for more interviews.
It's not rocket science, the more interviews you go on, the more confident you become, which ultimately leads to job offers. Stop holding yourself hostage at a toxic or uninspiring work environment and start embracing the endless possibilities that exist here in the Bay Area. There are plenty of companies that would love to hire you, if only you got a chance to speak with them.
In this meetup, we invite not 1; but 3 local Product Managers that used a proven formula to generate more interviews than they could go on. We highly encourage you to come with your resume and questions ready as this will be a highly interactive session.
Main Takeaways:
What Does a Rockstar Product Manager Resume and LinkedIn Profile Look Like

What are the Most Relevant Keywords You Need to Have on Your Resume and LinkedIn Profile URL

How to Get Recruiters from Big Tech to Contact You for PM Roles

Bonus:
The Secret to Negotiating the Best Offers and Salaries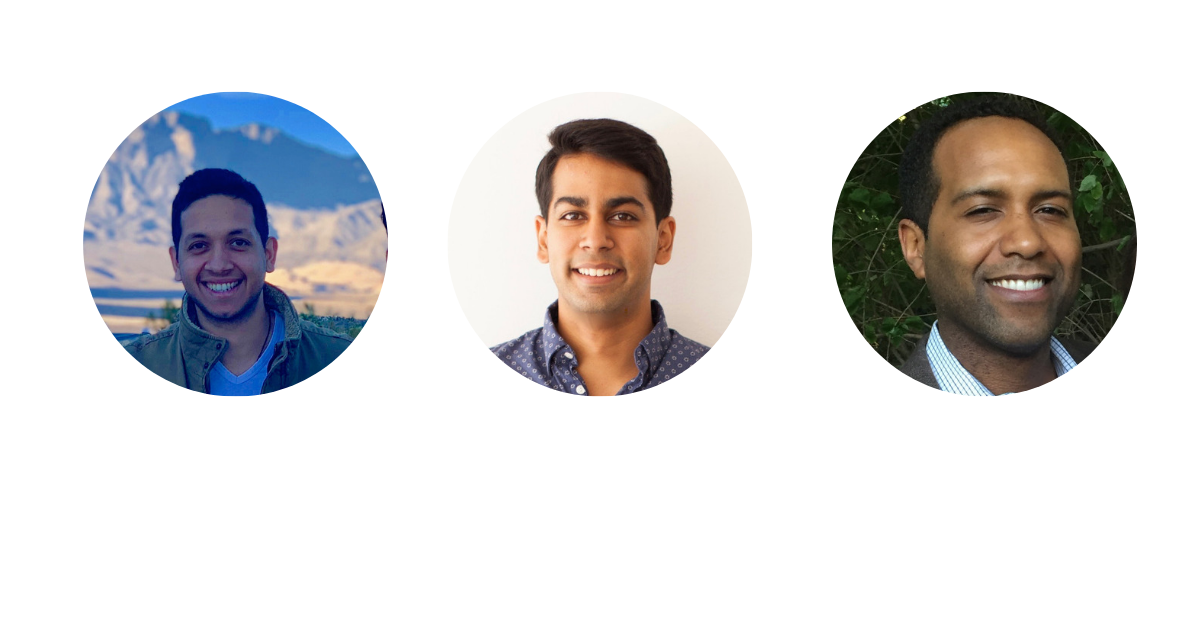 Meet the Panelists:
Product Manager at ZypMedia
Sumit is a customer focused and results-driven technical focused Product Manager (MBA pending) with over 8 years' experience delivering innovative solutions and complex projects for dynamic fast-growing mid-sized B2C technology organizations including gaming and CPG organizations. He demonstrates excellent knowledge of the product development life cycle, including Microsoft technology products. Consistently applies his deep technology expertise and knowledge of Agile/Scrum methodologies and the SDLC to translate strategy into solutions and leverages innovative thinking to solve complex problems. Develops and inspires cross-functional teams to success and cultivates trusted partnerships with key external and internal stakeholders including Software Development, Data Analytics, QA, Design, Marketing, Sales and Finance.
Product Manager at Vineti
Salil Doshi has a professional background within the Technical Consulting field for over 4 years, at Booz Allen Hamilton, and the University of California. He has a profound understanding of the product cycle, alongside being able to demonstrate comprehensions of agile methodology to solve any and all issues. In his past, Doshi has participated in multiple volunteering positions, most notably as a Young Ambassador at The Children's Inn at NIH. Currently, he works at Vineti as a Product Manager. His education comprises of a Bachelor's in Human Sciences from Georgetown University.
Technical Product Manager at FireEye
Craig started his career off as a Consultant at AECOM, then moved on as a Product Co-Founder of FabFind, where he product managed the design and development of the app. Eventually, he went on to work as a Lead Software Engineer for Omni Rentals and Hack Reactor before landing a job in Engineering and Product at Atlassian. Currently, he works at FireEye as a Technical Product Manager. Craig graduated from the University of Michigan, with a degree in economics, and obtained an MBA from the University of Chicago Booth School of Business.