Description
Are you prepared to pitch your business to investors in a way that makes you stand out from the crowd? Do you realize you only have one shot at making the best first impression?
Join me at my home with an intimate group of 5 people, like yourself, who are in need of a killer elevator pitch right now. After these 6 hours together, I promise you will have more confidence in what you say, how you say it, and why you say it.
When you complete this workshop, you will have a more compelling Handshake Introduction and Elevator pitch. You will even be well on your way to completing a full Investor pitch.
This is not a sit around and listen workshop. You will actually be creating a new or modified compelling answer to, What do you do? You will have new proven frameworks to choose from for your Elevator and Investor pitch. After creating them on the spot, you will receive direct feedback from me on how to improve them and make them more impactful.
This workshop is for entrepreneurs, founders, and co-founders who want to quickly and immediately improve the way they communicate and present to audiences of any size, especially investors and customers. You will learn little-known secrets of some of the best presenters on the planet including how TED speakers get to be so incredibly captivating while making it look so easy.
Through this intense 6-hour change-your-life workshop, I offer you first-hand experience from coaching presenters for investor pitching and at TEDed Conferences, DEMO, TechCrunch Disrupt, Wall Street Journal and many other high-impact high-stakes venues. Check out this recent elevator pitch coaching at the Wall Street Journal to get a sense for what you will experience in this workshop.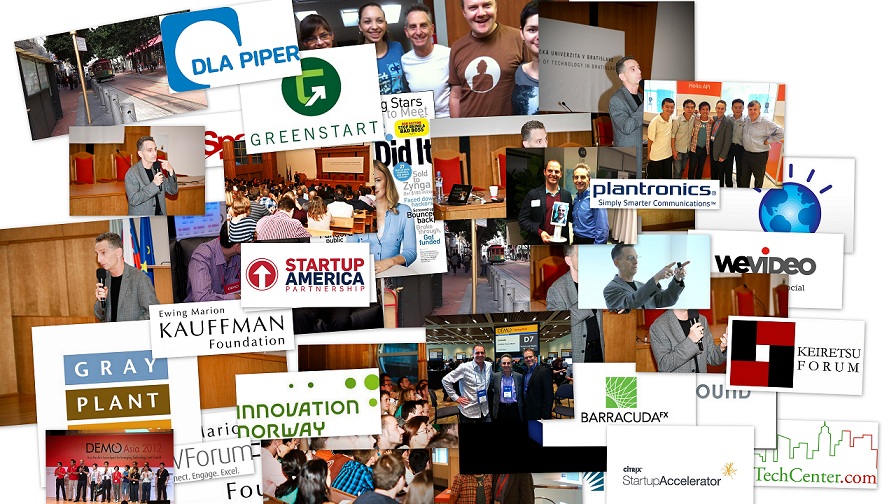 Have you ever wondered how the most successful presenters captivate their audiences?
In every presentation, you need to grab the attention of the audience if you want them to be attentive to you and your subject. Most importantly, it needs to be accomplished in the first 30-seconds of your talk. Anything more than that will require you to work much harder to get the audience on your side. Ultimately, you want people to take a step towards you and not away, right?
Here is a list of topics covered in this workshop:
The Red Box Method: 9 tools and toys for captivating any audience anytime.
How to make your presentation openings more compelling.
Fully understand what it takes to prepare for a high-stakes presentation.
Three proven elevator and investor pitch frameworks.
How to never sound the same as any other presenter ever again!
How to end your presentations, so people will think about you in the future.
How to use a Value Proposition Matrix to increase your ability to demonstrate value.
The science of reaching into your audience's brain to create a memorable experience.
The art of creating and conveying deep and memorable meaning when presenting.
How to use visual media to compel people to take action.
One of the most important aspects of this workshop is the Brainstorming Exercise. They will give you the opportunity to actually try out what you learn in the workshop and get feedback from me directly.
After attending this workshop, you will leave knowing more about how to engage and captivate any audience whether 1 or 10,000. You may even find yourself losing some sleep thinking about how you will approach your next investor or customer pitch after all that you learned in this workshop.
BONUS: After attending this workshop, you will receive an additional 3 hours of personalized coaching from me. This time can be divided up into any number of calls or meetings. That's a value of $2,250 at 2018 rates!
For transportation, if you take BART to the Union City station, I will pay for your taxi ride over to my home, which is about a 5-minute drive.
Speaker Bio: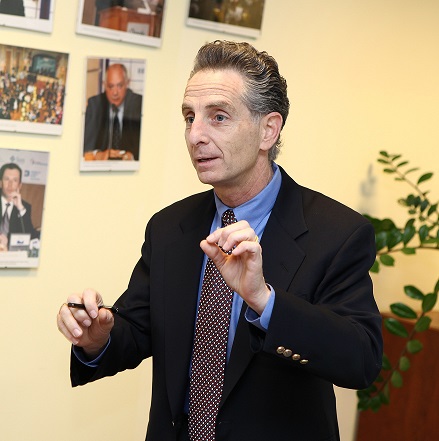 Your coach is an internationally renowned presentation and pitch coach. Nathan founded The Demo Coach in 2000 and has personally delivered over 15,000 presentations and product demos during his career. He has worked in and with small and large companies—such as Glue Networks, Bill.com, Education.com, U3, SanDisk, Kaiser Permanente, Nokia, and IBM—on how to design, script and deliver more compelling and memorable presentations and product demos all while raising significant sums of money to grow and scale their businesses.
Nathan is a two-time winner of the distinguished DEMOgod Award, given to him at DEMOmobile 2000 for being "A one man walking communications store with the ability to deliver an incredibly well-timed demonstration." And again, at DEMOfall 2005, for his demo of U3. Also, he had a success rate of 76% of the people he coached for their on-stage performance at DEMO won DEMOgod Awards and he is the co-author of Giving Memorable Product Demos.
---
"If the CEO doesn't appear to be a good communicator we don't fund the company."
Anne Winblad of Hummer Winblad Venture Partners
---
Guarantee: If you are not completely satisfied with the information you learn, you can get a full refund by just asking.