Description
The 2017 election focused on seemingly intractable problems, such as homelessness, the lack of affordable housing, transportation and growth management, income inequality, and police reform. Now, as Jenny Durkan prepares to take office as Seattle's fourth mayor this year, without the usual three-month transition period, citizens will be looking to her and other civic leaders for solutions.
Join your fellow journalists for a peer-to-peer panel discussion and audience Q&A moderated by KCTS's Enrique Cerna and featuring David Kroman of Crosscut, Heidi Groover of The Stranger, Marcus Green of the South Seattle Emerald and Dan Beekman of The Seattle Times. How can the media uncover and report on promising scaleable solutions, using data and other evidence? What are the benefits of coordinated media coverage on issues like homelessness, and of "labs," enabling ongoing in-dept coverage of hot-button topics? What role can columnists play in highlighting new ideas? Can solutions-based reporting restore civic confidence in the media and in government?
This event is brought to you by the Puget Sound Chapter of the Solutions Journalism Network and Cascade Public Media's Hive Media Lab, with support from the Western Washington Chapter of the Society of Professional Journalists and the Online News Association Seattle.
Registration is required. Doors open at 4:00 p.m. There will be a brief reception following the event.
About: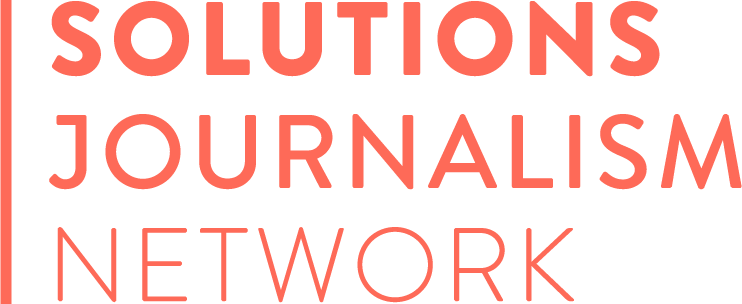 The Solutions Journalism Network is an independent non-profit organization, formed by a team of experienced reporters and editors, that works to legitimize the practice of "solutions journalism" — rigorous and compelling reporting about responses to social problems — to advance news that is constructive, comprehensive and faithful to reality. Through curriculum development, newsroom partnerships, collaborations with journalism schools, and network activities, SJN is driving practice change in journalism, catalyzing critical and clear-eyed reporting that elevates public discourse and better empowers and engages citizens. Learn more at www.solutionsjournalism.org.