Description
Learn from seasoned experts how to conduct effective, thorough, and prompt internal investigations for your organization.
** This activity is approved for 7.25 Professional Development Credits from SHRM. **
"My employee claims he's being harassed - what do I do now?"
"We don't have the budget to hire someone to do an investigation, but I have no idea where to start."
"Is she going to file a lawsuit? Is some government agency going to come knocking on the door?"
Are you prepared to address claims of inappropriate behavior or policy violations in your workplace? In this one-day seminar, Foundations Human Resources Consulting will show you how to conduct effective internal workplace investigations that will not only help mitigate your risks, but also have a positive effect on your organization.
WHAT YOU'LL LEARN
In this interactive, hands-on training, Cathy Mills and Rusty Dawson – former Toyota HR management with decades of experience conducting investigations – will give you the knowledge and practical skills to conduct thorough internal investigations at your organization.
You'll practice using a case study that simulates real-world situations you might experience in the workplace and you'll learn an easy to follow 10-step process to gain the investigative knowledge and skills you need. After the session, you will have a complete Tool Kit to take away, which includes suggested forms to use for future investigations, and the answers you need to confidently address workplace issues fairly, consistently, and comprehensively.
AGENDA
Impact of Internal Investigations/Business Case

Complexity of Internal Investigations

Investigative Skills

10-Step Investigative Process

Practical Application Using Complex Case Study

Next Steps/Tool Kit
WHO SHOULD ATTEND
Anyone who conducts employment-related investigations

Human Resources professionals who conduct investigations

Human Resources professionals who oversee investigations

Compliance professionals

Executives/Management responsible for administrative functions
This training can benefit businesses of any size and in any industry, including nonprofits.
Foundations Human Resources Consulting is recognized by SHRM to offer SHRM-CP or SHRM-SCP professional development credits (PDC's). This program is approved for 7.25 PDC's. For more information about certification or recertification, please visit www.shrmcertification.org.
INSTRUCTORS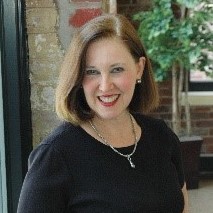 Cathy Decker Mills
Cathy Mills has spent much of her 30-year career in Human Resources conducting and overseeing workplace investigations. Prior to joining Foundations Human Resources Consulting as a Senior Consultant, Ms. Mills supervised the Investigation Team at Toyota's largest automotive manufacturing plant in Georgetown, Kentucky. In that role, Ms. Mills conducted investigations, coached other Human Resources professionals on investigation skills, and was responsible for investigation outcomes.
Since joining Foundations, Ms. Mills has utilized her expertise to conduct investigations for numerous clients across various industries, including manufacturing and service-related organizations. Ms. Mills has also developed and delivered many training programs in which she teaches other professionals how to conduct effective workplace investigations. Ms. Mills has a knack for training internal investigators on the practical skills needed to quickly get to the bottom of any problem they are facing by using an easy to follow, step-by-step investigative process. Businesses value her hands-on, down-to-earth style and her ability to help organizations minimize risk and improve morale by addressing workplace concerns in a thoughtful, practical and efficient manner.
Ms. Mills is a graduate of the University of Cincinnati with a MSBA degree specializing in Human Resource Management and Labor Relations. She is a lifetime SPHR certified member of SHRM.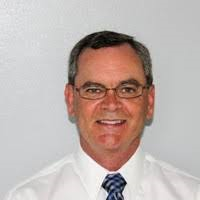 Rusty Dawson
Rusty Dawson specializes in workplace investigations in his role as a Consultant at Foundations Human Resources Consulting. His investigations have included allegations of discrimination, harassment, bullying, favoritism, and a variety of other claims of legal and Human Resource policy violations. Mr. Dawson utilizes investigative tools and techniques to find the facts and get to the bottom of even the most complex workplace problems.
Prior to joining Foundations, Mr. Dawson was the Senior Manager for Corporate Compliance and Ethics at Toyota North America. In this role, he was responsible for investigations of claims including fraud, ethical breaches, Code of Conduct violations, and other high-risk internal investigations, including those at the executive level.
Mr. Dawson brings a unique perspective to conducting workplace investigations, given all of the roles he has served within organizations. In addition to his experience in Human Resources and Corporate Compliance, Mr. Dawson was also a front-line supervisor at Toyota. He has an uncanny ability to get people to open up to him during investigations and he also has a communication style that makes him a captivating instructor.
Mr. Dawson has a Bachelor's Degree in Business Management from Northwood University and is a certified compliance and ethics professional and a certified fraud examiner.
** Refunds will include the ticket price less Eventbrite fees (which consist of a payment processing fee of 2.5% and a service fee of 3.5% + $1.59 per ticket).