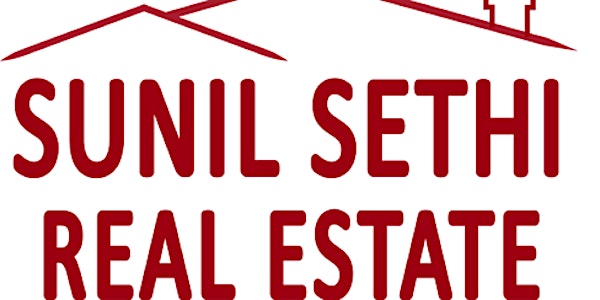 How to Comfortably Write a Winning Offer to Buy a Home in Fremont-Newark-Un...
Event Information
Location
Sunil Sethi Real Estate
38750 Paseo Padre Parkway, #B3
Fremont, CA 94536
Description
In the class we'll cover:
Your Needs & Motivations to Buy

Understanding your Concerns about Market Conditions

Buying at the top of the market

Dealing with competition

Overview of Fremont, Union City, Newark, Pleasanton, Dublin, Hayward, San Ramon & Milpitas

The ABC's of Buying Smart

2013 API Scores/ NEW 2015 CAASPP RESULTS

Boundaries for Schools

Crime

How to Comfortably Prepare a Winning Offer

How to Remove Inspection Contingencies

How to Deal with Appraisal Variances

Understanding why you won't get your Loan Approved.

How We Work with our Clients
About Sunil Sethi, MBA, BROKER, REALTOR®, GREEN
He obtained his BA in Economics from UC Berkeley, a MBA from UCLA and holds a California CPA license (inactive). He grew up in Fremont and attended the local public schools. Sunil became a REALTOR because he loves real estate and working with people. The business has allowed him to use all his skills in marketing, sales, mortgages, tax & internet knowledge. (more about him)
About Austin Oney, REALTOR®, GREEN
After graduating from the University of Hawaii, where he met his wife, he moved to Union City, where his wife grew up. He is a licensed Real Estate Agent as well as a licensed fitness instructor. As your REALTOR, you will find Austin, highly motivated, energetic and ready to tackle any problem. He will put his skills, training and experiences to work for your benefit. He believes in the end, it's all about helping clients achieve their goals.
About Tim Fong, REALTOR
Tim attended schools in Union City and then obtained his BA from San Jose State University in Mechanical Engineering. Tim is a licensed Real Estate Agent. Prior to joining Sunil Sethi Real Estate, he practiced real estate at Keller Williams Real Estate. As your real estate agent, you'll find him patient, informative and supportive of your decisions.
About Deepak Kiran Sethi, REALTOR
After graduating from Punjab University, I worked as a Dietitian in New Delhi. In 1999, I moved to Fremont but before becoming a Realtor, I was website developer at Netscape and a teacher at Challenger School. Fremont, Newark and Union have a lot to offer to raise a family, I'd love to help you make this area your home.
FAQs
What can/can't I bring to the event?
Ok, to bring kids. They can color, ready or listen in. Laptops are also encouraged because we will share spreadsheets with you
How to contact the organizer with any questions?
info@sunilsethi.com or call 510-676-0413
Do I need to be pre-approved to attend?
It's best to be pre-approved so we tell you where you'll most likely find the home you are looking for. If you are not pre-approved, we can run some numbers with you to give you an idea what would financially comfortable for you. Just call Sunil before the class. He'll need about 5-10 minutes to help you figure this out. Call him at 510-388-2436
Date and time
Location
Sunil Sethi Real Estate
38750 Paseo Padre Parkway, #B3
Fremont, CA 94536