How to Collaborate in Distributed Product Teams by Pinterest PMs

Thursday, May 30, 2019 from 6:00 PM to 9:00 PM (PDT)
Event Details
This is a Co-Hosted event with - Miro (formerly RealtimeBoard). They organize meetups as part of their Reshaping Teamwork series that is designed to bring the community together to share insights and best practices for cross-functional collaboration.
As the industry evolves, product managers have to design products for global markets. They have to be adept at collaborating on a global scale with global teams of engineers, field services, business development, marketing, customer support and other functions around the world. Doing this on a global scale requires you to engage with worldwide customers, from different cultures and regions around the world. It is not simply about managing time zones but a well planned and intentional approach to work with remote teams. Technology is bridging the gap between local and remote. Whether you are working in a large corporation or a startup, you will learn ideas, practices and playbooks to be successful in. 
 This month, we are bringing together members of Pinterest's distributed product team to share practices and solutions they use to keep their teams aligned and productive. In the spirit of remote collaboration, this meetup will be distributed as well! Come meet Sayantan Mukhopadhyay, who will represent the team in person, as Christine Tran in New York and Aaron Yuen at the Seattle office discuss via live video:
Product strategy leadership for global teams
Effective communication for remote PMs

Empathy-building in new product markets
Meet the Speaker: Sayantan Mukhopadhyay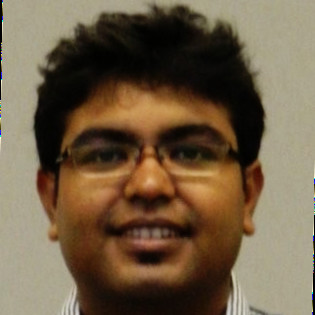 Sayantan is currently a Product Manager for Pinterest owning Ads Ranking, Relevance and Marketplace. Formerly Sayantan was a Product Manager for Twitter Core Ads team focusing on user modeling, marketplace and ad serving. He also built and led the Analytics and Internal Tools team within COO org at Twitter, San Francisco for 2+ years. He attended UC Berkeley graduate. He did his undergraduate in India in Computer Science and worked for three years at Accenture in Singapore and India.
Meet the Speaker: Christine Han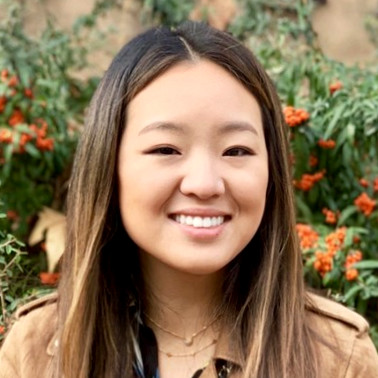 Christine is a Product Incubation Manager at Pinterest and has been responsible for launching new ad products and new advertising markets in the U.K. And France. Before Pinterest, Christine was a Solutions Engineer at eBay Advertising. She received a degree in Industrial Engineering, Business, and Economics from UC Berkeley and is currently based in New York City. 
Meet the Speaker: Aaron Yuen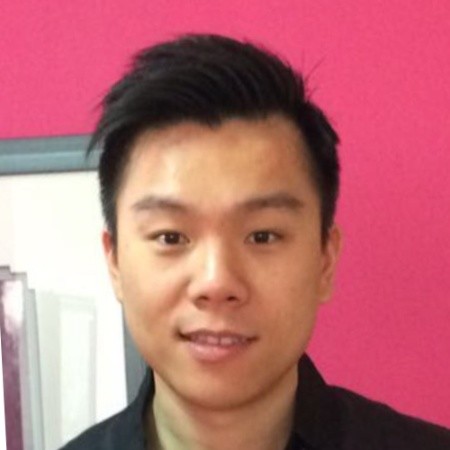 Aaron is a Product Manager at Pinterest working in the Seattle office working on Ads Measurement. Prior to Pinterest, Aaron worked at Microsoft for 6 years as a Program Manager and Program Manager Lead on Search. He graduated with a Bachelors of Software Engineering at the University of Waterloo in Canada and is finishing his Master's program part-time at UC Berkeley in Data Science.
Get the FREE Product Book here
--
Please note:
- Tickets sales at the door are from 6:00 - 6:30 PM (if any are still available)
- Event entrance and/or seating is based on a first come first served basis.
- Please arrive promptly. Doors lock at 7pm to avoid speaker disruptions.
- No refunds unless we have fully canceled the event. Date changes are not included.
- For additional info or questions, send an email to events@productschool.com
- For last minute questions, send a text to: (415) 539-0127

Product School is the first technology business school. We provide certified courses in Product Management and other digital skills to professionals across 16 campuses worldwide. We also offer the same courses live online. All courses are taught by real-world product managers working at top technology companies such as Google, Facebook, Slack, Airbnb, LinkedIn, and Netflix.
When & Where

Product School San Francisco
415 Jackson Street, Suite B
San Francisco, CA 94111


Thursday, May 30, 2019 from 6:00 PM to 9:00 PM (PDT)
Add to my calendar
Organizer
Founded in Silicon Valley in 2014, Product School is the first technology business school.
We provide certificates in Product Management to professionals across 20 campuses worldwide. We also offer the same courses live online. All our instructors are senior-level product managers working at top technology companies such as Google, Facebook, Airbnb, PayPal, LinkedIn, and Netflix.
Unlike traditional MBA programs designed for students seeking roles within the finance and consulting fields, Product School's curriculum is highly relevant for the next generation of technology leaders, with classes offered at a fraction of the cost. The curriculum is designed to fit into work schedules with small classes held in the evenings or on weekends to ensure that both instructors and students can maintain their full-time jobs. Students at Product School enjoy a healthy mix of hands-on projects, group activities, case studies, and panel discussions. Through this, they learn how to lead cross-functional teams, and experience building digital products from end to end. Students are also taught how to succeed in product management interviews and given access to our alumni community where they can expand their network, find mentors, and access job opportunities.
In addition to individual classes, Product School also delivers custom corporate training programs to Fortune 500 companies seeking to upskill their existing teams or onboard new talent.
Product School is committed to pushing the product community forward. With this aim in mind, we published the Amazon bestseller, The Product Book, organize meetups in over 150 cities worldwide, host the Product Awards, and run ProductCon, a multi-city conference attended by thousands of professionals every year.