HOW TO CASH IN ON $450 BILLION FREE TELEWORKSHOP from the new JOBS ACT for your business or start-up company or use it to change careers. Meet our Master Coaches in Recareering July 11 @ 4pm PT sign up and we'll send you the call in number & code

Wednesday, July 11, 2012 from 4:00 PM to 5:00 PM
Event Details
JOIN US FOR OUR PREVIEW OF OUR 8 WEEK RECAREERING TELE-COURSE where you'll discover: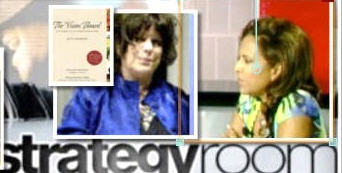 as seen on FOX News Joyce will tell you the 3 top secrets for making a CAREER VISION BOARD to plot your VISION PATH TO THE FUTURE 
***WHAT ARE THE HOTTEST CAREERS for the next 10 years
****HOW YOU CAN BECOME A MASTER COACH IN RECAREERING TOO
****WHY CHANGING CAREERS is something that we'll all do at least SEVEN TIMES IN OUR LIFE!
****HOW YOU CAN CASH IN ON $2.5 BILLION to start your new career or business and even write your book or produce your moview to through CROWDSOURCING. 
JULY 4th NOTE: 10 Active or Retired Military personnel will be given a free 8 week course on changing careers -- so if you know someone who is eligible, email: joyceschwarz(at)gmail.com and Joyce will send them info about the course. The first 10 to sign up will get the full 8 week teleclass 
     PLUS a free 48 page ebook
     PLUS free video on how to make a vision board for careers
     PLUS free $49.00 individual membership to www.startup50plus.com (whether they are age 50 and over or younger. STARTUP50plus.com is aiming at cashing in on $11 trillion in retirement funds and matching boomers with business savy partners of all ages who want to create the next-generation of startup companies. 
     Plus free $99.00 STARTUP company membership to STARTUP50PLUS.com VIP CLUB (for podcasts, videos and more than 100 reference guides & articles. 
Meet our new Recareering Coaches including Kristin Peoples, Kelly Williams and Jody Kratz and Sue Walters via phone infocall at 4 pm Weds July 11, 2012 
GET free LIVE career coaching to help you follow your VISION Plus get a chance to register for our online 8 week coaching course to change your career. PLUS fee ebook on how to get a life not just a job. 

Featuring Joyce Schwarz, bestselling author THE VISION BOARD book and SUCCESSFUL RECAREERING when just another job is not enough as featured in the WALL STREET JOURNAL and on TV interviews in LA, SFO, San Diego, Cleveland, NYC and more. 

Joyce is a Hollywood career strategist and coach who has personally worked with more than 5000 people on successfully helping them change careers. For the first time ever the Center for Successful Recareering featured on PBS TV and NPR is accrediting Master Recareering Coaches and this is your chance to get the best possible advice and latest practices to create and live the life of your dreams.

Most career coaching costs at leasts $150 an hour and often as much as $5,000 -- now you can find out how to take our RECAREERING 8 week tele-course LIVE for a fraction of that high fee.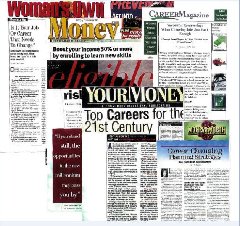 When & Where

Conference Call from Joyce's Office
14004 Palawan Way
Penthouse 6
Marina Del Rey, CA 90292


Wednesday, July 11, 2012 from 4:00 PM to 5:00 PM
Add to my calendar
Organizer
THE VISION BOARD INSTITUTE founded by Joyce Schwarz offers the following services:
*Creation of Giant Vision Boards for Charity Benefits & Corporate events (call for details and price list)
*Accreditation as a Certified Vision Board Coach joyceschwarz@gmail.com
*Vision Board creation classes and workshops for corporations, churches, nonprofits and community groups and private parties & events, joyceschwarz@gmail.com