Description
How many of us were nervous before a talk or a presentation, and/or did not know where and how to start? And, what if I tell you that the audience's subconscious brains form an impression about the speaker in just a few seconds? I will offer you tips on making the best use of this time by grabbing the audience's attention and eventually boosting your own confidence.
Objectives:
In this session, you will learn how to make a significant impact on the audience and grab their attention in first few seconds to a minute of the talk. We shall go over the pros of starting your talk the right way, and do fun and engaging workshops to practice some techniques. Learn how to:
- Connect with the audience and set the tone for the rest of your talk.
- Use it to your advantage and boost your confidence.
- Connect the ending to the beginning to complete your story.
This Workshop Is For:
- Those looking for ways to boost their confidence and get over their nervousness
- Those looking for opportunities to make lasting first impressions in any setting
Your Instructor: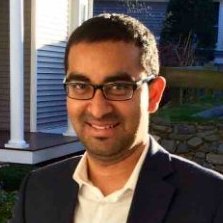 Satya Behara is a seasoned marketer with strong experience in public speaking and executive presentations. Satya worked at Fortune 500 companies and start ups in technology, medical devices and education sectors, and brings to the table a wealth of experience in presenting/speaking in various settings. He did Bachelors from Indian Institute of Technology and did his MBA from Babson College.