How to Buy Texas Foreclosures event - Dallas, Tx **LIVE**

Saturday, September 23, 2017 from 9:00 AM to 1:00 PM (CDT)
Event Details
Investing in Texas Foreclosures can be a very lucrative strategy. George and his team will provide you with his 20+ years of experience. You will learn how to locate and purchase foreclosures immediately following taking this course. If you are serious about pursuing this type of lead, you owe it to youself to attend this course. Lunch provided. This training event will be held at the 2020 REI offices. The address is 8330 LBJ Frwy, Dallas Tx 75234.  11th floor..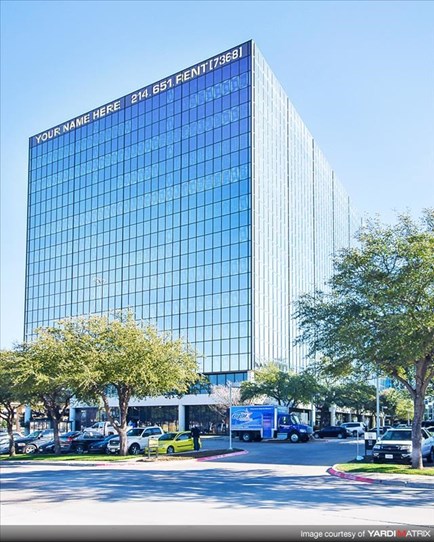 This class will be held at the 2020 REI offices. The address is 8330 LBJ Frwy, Dallas Tx 75234.  11th floor..

What You Will Learn
The Foreclosure Process – Texas Property Code
9 Different Types of Foreclosure Liens you can purchase
Twenty-one Day Process for State of Texas
Judicial vs. Non-judicial foreclosures
Non-disclosure State
Relationship of Lender, Attorney (Trustee) & Homeowner
Number of months before a Lender will take Legal Action
Survivorship of a Lien or other Encumbrance
Finding Pre-Foreclosure Property
How to find Posted Properties
Availability of Foreclosure Posting Data & Early Postings
Examine County Deed Records & Notices
How to Use FLS's Postings List
Buying Pre-Foreclosures
How to Legally & Ethically Contact the Homeowner
Negotiating the Deal
Write an Offer/Contract with specific contingencies
Assumable Loans, "Subject To" & Other Financing Options
Discounting Loans, Short Sales & Paying off Lien Holders
Closing the Transaction
Payoff Mortgage vs. Reinstate
Buying at the Foreclosure Auction
Atmosphere of the Auction
Finding the Trustee/Attorney
Organize/Sort your leads in the "Auction Style" sequence
Bidding on the Property
Who, When & How do I pay for this investment
Cash & Cashier's Checks
Insuring Foreclosures - Type of Title Policy & When to purchase Binder?
House Bill 2738 requires Immediate Payment
Evicting the Occupant
Buying After Foreclosure from the Bank
Identifying Bank repossessions (REOs)
Using FLS's REO/Auction Results Report
Letter of Intent Offer
Representing Banks by Listing their REOs
Workshop includes:
70 page manual, 3-hours of recorded video instruction, forms, contracts, marketing pieces, websites and more..
Save
Save
Save
Save
Save
Save
Save
Save
Save
Save
Save
Save
Save
Save
Save
Save
Save
Save This Event
When & Where

2020 REI / DFW Investors / Roddy
8330 LBJ Frwy
Suite 1100
Dallas, TX 75243


Saturday, September 23, 2017 from 9:00 AM to 1:00 PM (CDT)
Add to my calendar
Organizer
Roddy Real Estate Investing Academy
Roddy.com, LLC & Foreclosure Listing Service, Inc.

4851 Keller Springs Rd Ste. 219
Addison, Texas 75001


Phone: (214) 593-0074


Roddy.com is a leader in supporting investors & real estate professionals in Texas real estate. We are a respected organization in Texas when it comes to providing education, data, and investment opportunities in distressed real estate.

Our speakers are experienced investors with a broad range of expertise in a variety of proven investing strategies in Texas real estate.

Data/Course Provider: Foreclosure Listing Service, Inc. (FLS) is one of the Texas's largest provider of data and information services on distressed real estate in Texas. FLS provides courthouse data in pre-auction, auction & post auction formats.
How to Buy Texas Foreclosures event - Dallas, Tx **LIVE**