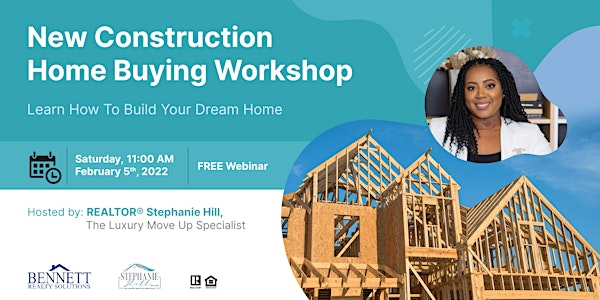 How to Buy a New Construction Home in 2022
Join this session to learn everything you need to know before purchasing a new construction home.
About this event
In This Session You'll Learn:
- The secret to getting bumped up on the builder's interest/waiting list
- How to potentially save $10,000 on your next purchase
- How to weigh your financing options
- Three things you need to know BEFORE signing a purchase contract
Follow Me on Instagram: @HillSellsDMV
**Advanced Registration Required to Receive the Webinar Link**
This session is only for prospective home buyers. NO real estate agents please.