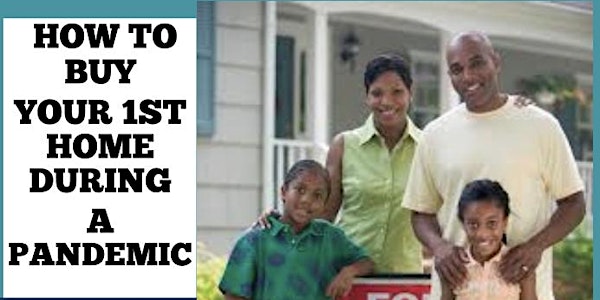 How To Buy a Home During a Pandemic - A Step by Step Guide
This seminar provides an overview of understanding credit, how to save for a house, mortgage process and the homebuying process.
About this event
Looking to buy your first home, second home, etc? Not sure where to start because of the pandemic... Join me and my team of experts for a VIRTUAL Homebuyer Seminar!! in the comfort of your 🏡. Hear from the Experts!
Topics that will be covered:
• The Process of Buying a Home
• The Ins and Outs of Getting a Mortgage
• "Am I ready to buy a home?" Rent vs Own.
• Financing options and how to buy a home with little down payment
• Understanding your credit score and how it impacts your home purchasing power.
• The truth about Credit Karma & your FICO Score
• The Closing Process
• And much more
Hosted By:
• ⭐️RB the Realtor
Click the link to follow on Instagram:
https://instagram.com/nys_realtor?igshid=z9fcj0xse4s5
Click the link to like and follow on Facebook:
https://www.facebook.com/RealEstateExpertNY/
-Lou Mujica (Mortgage Expert)
- Lamarr Parker (Finance Expert)
-Rose Allure (Credit Repair Specialist)
Where: It's VIRTUAL via Zoom. RSVP to Join us from your kitchen table. Let's eat and learn together.
RSVP via Eventbrite to Save Your Seat! Seats are limited. All registrants will receive a link to join the Zoom meeting following registration. You will need to download the Zoom app to access the full presentation, You will also have the "Call in" option with your registration.
If you can't make it to class, feel free to set up a virtual meeting time by messaging me in on the pages given above and I will schedule a one on one with you.
You won't want to miss it!
#RBtheRealtor