About this Event
HOW YOU WILL BENEFIT BY ATTENDING THIS SEMINAR
Learn to Build Your Own Website
Build Your Own Website the Easy Way
60 Days Free Hosting and Temporary Domain if Needed to Start
Learn Website Design for an Amazingly Affordable Price
Unlimited Access to Step-by-Step Videos
Save Website Design Fees
How to Choose Your Hosting Account
Control and Manage Your Own Website
Learn What Common Mistakes to Avoid
Build an Effective Website With the Right Content
Build Your Brand With a Streamlined Website
Protect Your Website From Hackers and Malware
Learn From Gulfport Based Instructors
Learn How to Build Websites for Others
Start a New Career or Fun Hobby
Launch a New Business
Supplement Your Income
Build Confidence in Your Tech Skills
Impress Family and Friends
WHAT WILL HAPPEN IN THE WEBSITE CLASS?
You will learn how to build a WordPress website the Easy Way.
This is a WordPress website class designed for beginners. The tech instructor, Harold Vondenstein, will use his computer and slowly walk through the "Easy Way" process of building a brand new WordPress website. This will be a step-by-step "live and on-line" demonstration projected onto a big screen so all can see. This website building class uses a drag and drop WordPress page builder called Elementor that anyone can learn. Absolutely no code writing skills are needed. It's amazingly simple!
You will follow along with the instructor using a step-by-step summary guide that you will take home and use to begin right away building the WordPress website that you want. As a further guide you will be given a private link to a series of prerecorded instructional videos by the instructor showing all the same step-by-steps used in class. You will have unlimited access to these videos in order to build your own website.  If you do not already have a hosting account or domain name a temporary domain and free hosting will be provided for 60 days as you get started.
Also, we support our attendees after the website class so if you get stuck or have a question you can always email or leave a message by phone and we will help you to move forward. The Gulfport organizers of this website building event, Bible Belt Blues, want to see you succeed and will be there every step of the way in your journey.
Equipment you need to bring: None. Just bring your thinking cap and pen and paper to take notes if you wish. No need to bring a computer. Recording of our seminar through either audio or video is prohibited and in violation of our copyrighted material. Come and observe, ask questions, watch the process step-by-step along with your outline and absorb what is covered. Since the follow up step-by-step videos will be available to you after the class, detailed note taking is not necessary which allows you to focus, watch and learn as we go.
What type website will we build in class?
We will build websites similar to the two samples below created by your instructors, using the exact same methods he will share in the website class:
ONLY 25 SEATS AVAILABLE
This class is limited to only 25 people to insure the best learning experience for you. Only 10 EARLY BIRD tickets are available at $39. The remaining 15 tickets are available at $49. At these amazing prices we expect this WordPress website class to sell out. Don't delay! Get your tickets today!.
TRUE STORY
Do you need a website but lack the funds to hire someone to build it for you?
Why not Build Your Own WordPress Website the Easy Way and Make It Happen?
We are Bible Belt Blues, Harold and Paula Vega Vondenstein, the organizers of this website class. We started our music career together with limited funds, built our own home recording studio, created, mixed, edited, mastered, and produced our own music, released two self published albums since Jan. of 2019, have had nine of our songs already receive airplay, and are now finalists in two categories for the upcoming 2019 Josie Music Awards to be held in Pigeon Forge, Tennessee on Sept. 21st.
Here is what is important to know: Without our customized website that properly showcased our brand, we would not have won the finalist nomination! Let that sink in for a minute!
Also, we could not afford to hire someone to build our website so we did it ourselves...The Easy Way. Take a look at our website www.BibleBeltBlues.org. We are here to show you how we did it and how you can, too.
Decide to start your journey today! Join us on Saturday, September 7, 2019 from 1:00-5pm at the Residence Inn Gulfport Biloxi Airport where we will share what we have learned in our newly created seminar: "How to Build WordPress Websites the Easy Way."
HERE ARE SOME TOPICS WE WILL COVER IN THE WEBSITE CLASS:
• Why WordPress is the best choice of all Website platforms.
• Introducing Elementor...a total game changer. (Awesome)
• An overview of the new website design process.
• What is a hosting account control panel and how to use it. (It's easy)
• A walk through of the WordPress Dashboard. (It's also easy).
• How to build a WordPress website quickly. (This will amaze you)
• How to easily customize a WordPress website.
• How to edit text and images in WordPress.
• How to best protect your website from hackers and malware.
• How to keep your WordPress website design simple and streamlined.
• How to build a WordPress website in less than an hour. (Really!)
• How to easily backup your website with a push of a button.
• How to get 24/7 tech support and assistance when you need it.
• Why Elementor puts you miles ahead of other technologies.
• Build an effective website with the right content.
• Build your brand with a streamlined website.
• Where to continue your website building education.
• Where to find your step-by-step videos after the website class is over.
SEMINAR SCHEDULE
Check-in begins at 12:30 PM (Bring Photo ID)
Website Class begins at 1:00 PM
Break at 3:00 PM for 15 minutes
Website class ends at 5:00 PM
WHAT'S INCLUDED
• Workshop – "How to Build WordPress Websites the Easy Way"
• A list of steps used to build websites constructed during the class.
• Unlimited access to instructional videos showing what was covered in the class, step-by-step, for use when attendees begin to build their own website at home using what they learned in class.
• Instructor contact information given at the class so that if you have questions or need help you can call or email us.
• Coffee, Water, and Cold Tea will be available.
SPEAKERS AND PRESENTERS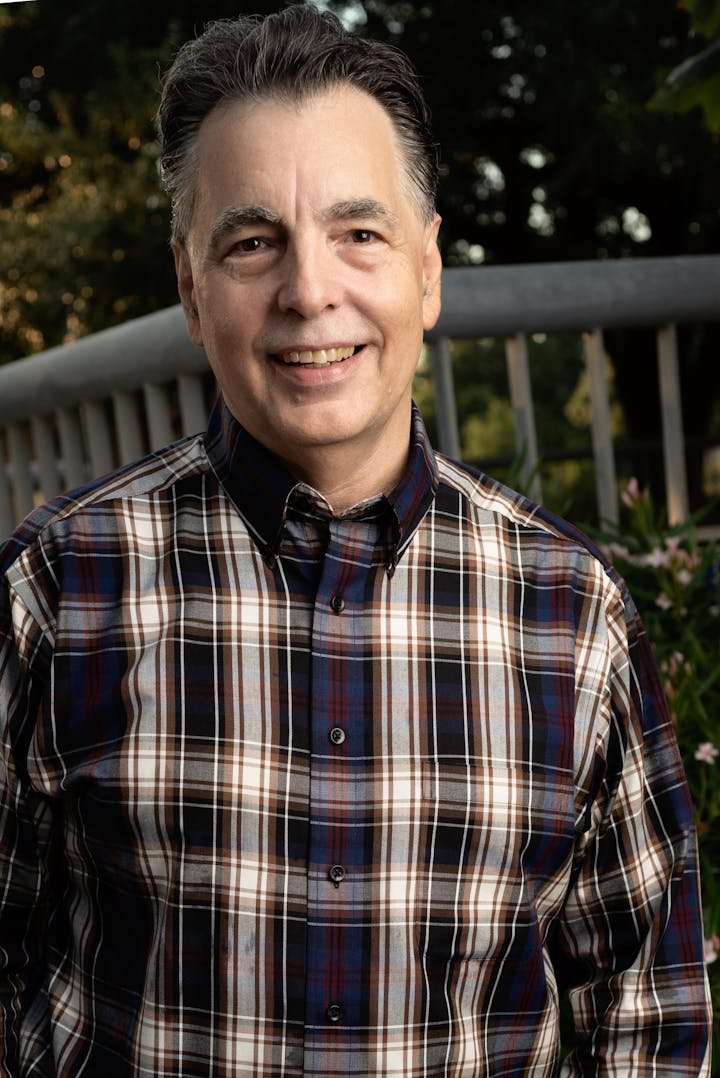 Harold Vega Vondenstein - Harold handles everything tech for Bible Belt Blues. He builds and maintains the websites, YouTube channel, Spotify account, CD Baby account, Facebook pages, Eventbrite events, and music production software. He believes in staying current with technology but also keeping things simple, effective and interesting.
This website class was initially conceived to help musicians learn the basics of website building so that they can stay on top of promoting their music. Keeping it simple is the key. "How to Build WordPress Websites the Easy Way" stays in line with that philosophy and is a program that many need to take and not only musicians.
Harold has been building WordPress websites for the last seven years. He has a Bachelor of Science degree in accounting earned from the University of New Orleans and has much experience using tech in order to support the needs of large organizations for whom he has worked. Harold also was a seminar speaker for National Seminars Rockhurst University which allowed him to conduct over 300 full day seminars throughout 48 states over a 4 year period.
Harold brings this experience to the Website building class and knows how to make the topic interesting. Harold will share what he knows and what he does to build WordPress Websites the Easy Way. One thing is certain, you will walk away from this seminar with a body of knowledge you did not have before and the inspiration to carry your dreams through to completion.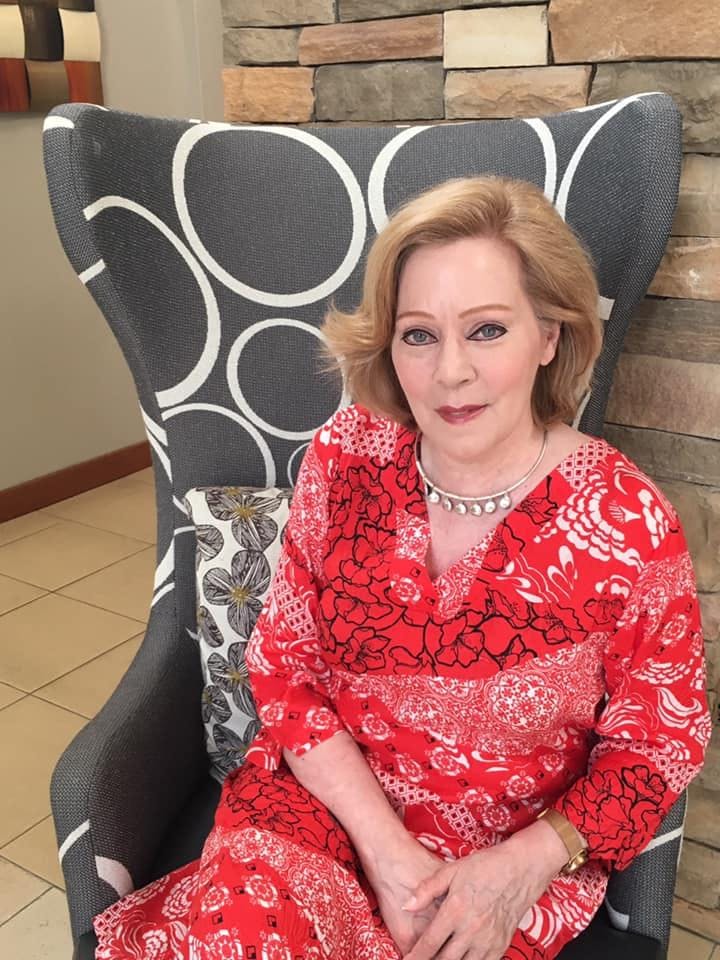 Paula Vega Vondenstein - Paula carries the vision and has the big picture for Bible Belt Blues. She is the producer, songwriter, and marketing director as well as Harold's vocal coach.
Paula has the ability to envision and design a website page that pops and is pleasing to the eye. Just take a look at BibleBeltblues.org to see an example. Paula brings her valuable advice to the website class so that you can maximize the beauty and effectiveness of your website that you will create.
Paula's lifelong love for music was awakened at the young age of eight when she was given piano lessons while attending a private boarding school in San Antonio, Texas. Her love for music became undeniable when Paula spent her entire first paycheck at age 15 on buying 40 albums at one time from a local music store! Paula first discovered she had a gift for lyric writing in her latter teen years when she entered a national songwriting competition, The American Song Festival, and placed with several of her lyrics. Her lyric writing talent sat dormant until Sept. of 2018 when Paula somehow convinced her musician/composer husband, Harold, who she had married just 3 years before, to let her write the lyrics to the songs he was composing and he said "Yes." The very next day when Harold was at work Paula had written the lyrics to three songs! The lyrics continued to flow and it was in that moment that Bible Belt Blues, a name that Paula had created, was birthed. Bold, biblically sound lyrics like Paula had never heard in church or on the radio before (Repentance Songs, Invitation Prayer Songs, and Songs for Church Revivals). Bible Belt Blues' music is fresh and bold with its roots being early Bentonia Mississippi blues with a bit of retro mixed in for good measure; a sound that was carefully crafted after having spent nearly two and a half years studying the history of Mississippi's blues heritage. In less than a year's time, Paula & Harold Vega Vondenstein created, recorded, and produced two albums of which nine of their songs have already received radio airplay as a result of being taken into the Bill and Kat Radio family's Cross 104 Gospel Blues Hour Syndicated Program.
WEBSITE CLASS LOCATION
RESIDENCE INN GULFPORT-BILOXI AIRPORT
14100 Airport Road, Gulfport, MS 39503
Very nice, clean venue. See their Facebook page. Extremely courteous staff.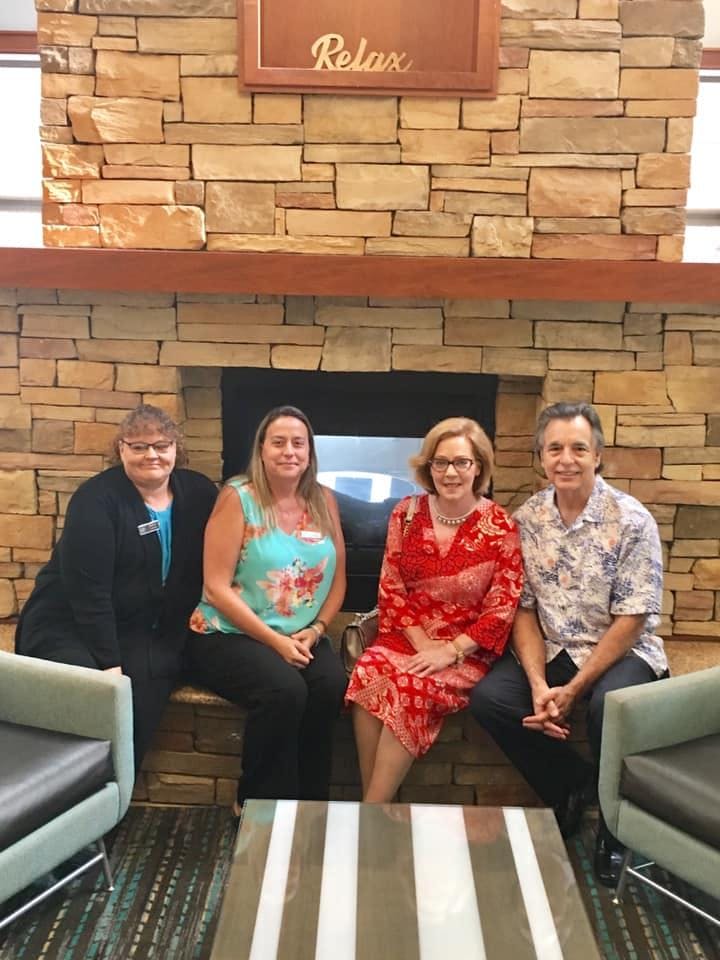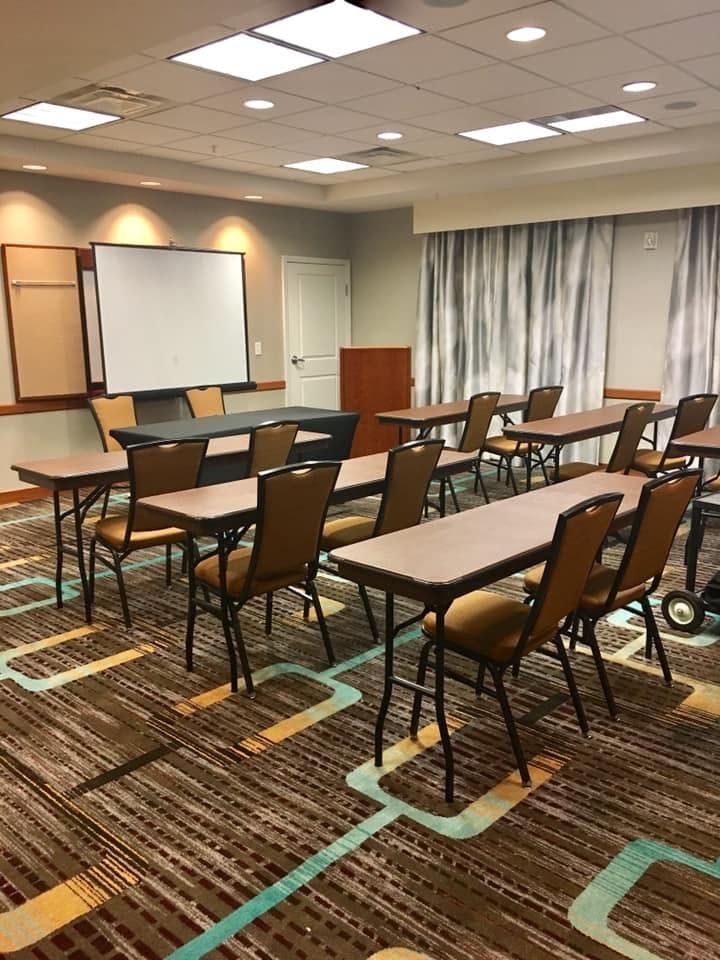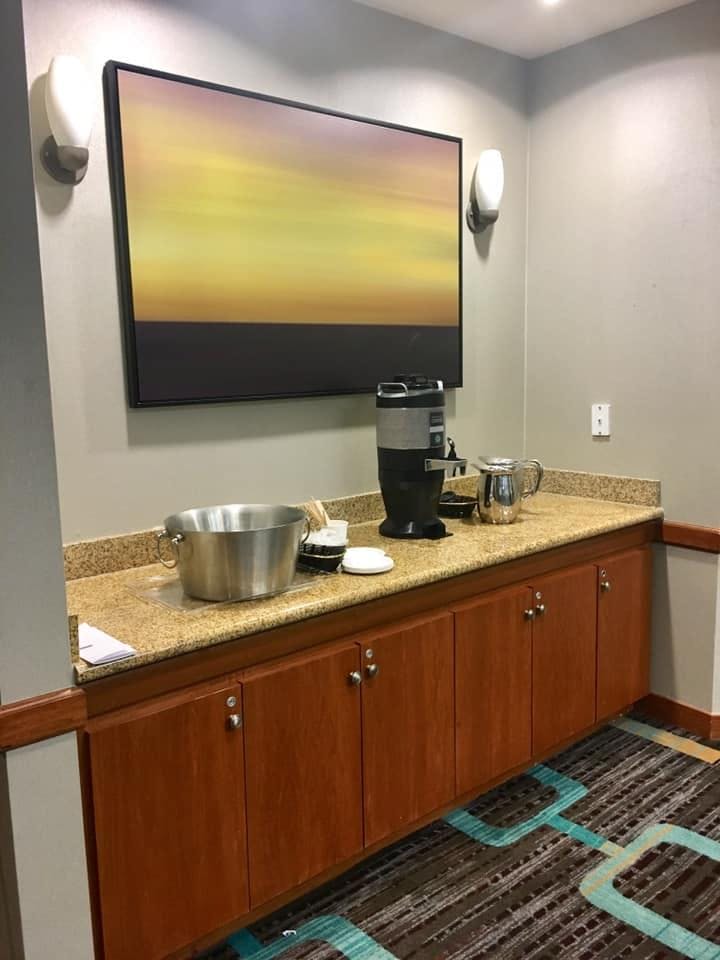 REGISTRATION, TRANSFER and CANCELLATION POLICY
NO REFUNDS. The tuition is moderate and the class is kept small, limited to 25 attendees in order to maximize the learning experience of attendees. Our event expenses need to be paid whether or not anyone shows up so we do not offer refunds. We know the value of our content. We do,however, allow transfers to an upcoming seminar event and also substitutions. Also, the show will go on Rain or Shine! So, if it rains, bring your umbrella! LOL
If you must reschedule your attendance because of an emergency, you may transfer your registration without additional cost to another future scheduled seminar event. Send us an email to biblebeltblues@aol.com.
Substitutions- If you are unable to attend a seminar for which you have registered, you may send a substitute in your place. If you need to send a substitute, we ask that you notify us at least 1 day in advance of your seminar.
Event Cancellation- In the unlikely event that Bible Belt Blues must cancel or reschedule a program (possible hurricane or emergency) for which you are registered, we will refund your registration fees or transfer your registration to another program, whichever you choose. Bible Belt Blues is not responsible for participant expenses related to a program cancellation.
REGISTRATION AND PAYMENT POLICY
Registration is online only through Eventbrite. We are not equipped to handle registrations at the door so please register online. Thank you.
ADDITIONAL INFORMATION
Please bring your emailed Ticket to the event and a photo ID for check in so that we can confirm your attendance and registration at the door. Thank you.
If you have questions not answered here, email BibleBeltBlues@aol.com and we will be happy to assist you. Or, call (228) 224-9614 and leave a message (after 5 rings).
Thank you.
FAQs
Q: May I record the event?
A: Recording of our seminar through either audio or video is prohibited and in violation of our copyrighted material. The material and content in this seminar is exclusively the property of Bible Belt Blues (Paula & Harold Vega Vondenstein). Thank you for your understanding of our intellectual property/ copyright concerns.
Q: Where can we email our questions about this website class as we are deciding to attend?
A: Email Harold directly with any questions: Harold@biblebeltblues.org
Q: Is there anything I need to do before the website class?
A: No. Just show up on time and ready to learn.
Q: What should I bring to the seminar?
A: Pen and notebook should you want to take notes.
Q: Do I need to bring a computer?
A: No. No computer required as we will use the instructor's computer projected onto a screen.
Q: Is lunch included with the seminar tuition?
A: No. Please have lunch before attending the seminar and do not bring food to the program. It is in violation of the hotel's policy. Coffee , water, and tea will be available.
Q: What is your refund policy?
A: We have a No Refund Policy. Please be sure you can commit to the date before signing up. However, if you are unable to attend the seminar date you can transfer the ticket to our next similar event. Send us a transfer request by email to biblebeltblues@aol.com
Q: If my name is on the ticket, am I the only one who can use it?
A: If you are unable to attend, you can transfer your ticket to someone else to use. Please email the person's name at least one day prior to the event to biblebeltblues@aol.com
Q: What is the dress code?
A: Dress code for the event: Casual attire is appropriate; no tank tops, bare midriffs, or beach attire. Please be fresh and groomed. Thank you.
Q: Are children allowed at the seminar?
A: Please do not bring children to this event as this will be a distraction to the other attendees and will compromise the quality of the learning experience for them.
Q: Are tickets for sale at the door?
A: No. All ticket sales and registration is done online in advance of the seminar. Thank you.
Q: Is there a waitlist (if sold out)?
A: Yes. If the event is sold out you can request to be put on the waiting list. You can do this online through the Eventbrite system at registration.
Q: When do the doors open?
A: Registration begins at 12:30 PM and the program starts at 1:00 PM and ends at 5:00 PM. There will be a 15 minute break at approximately 3:00 pm.
Q: Is there parking, and how much does it cost?
A: Yes. Parking is free.
Q: Are there any other costs associated with building my own website from home?
A: Yes. You will need to own a computer, have access to the internet, and subscribe to a website hosting account that will power your WordPress website and allow you to publish and maintain your site online. This cost is nominal and will be discussed in the class.
Q: Do you have a website where I can learn more about Bible Belt Blues?
A: Yes. wwwBibleBeltBlues.org
Q: Is there a website about this website class?
A: Yes, and it was built using the very same methods we will share, step by step, at the Website Class. www.WebsitesTheEasyWay.com
Q: Where can we email our questions about this website class as we are deciding to attend?
A: Email Harold directly with any questions: Harold@biblebeltblues.org