How to Build Great Communities
When and where
Location
Projective Space LES 72 Allen Street New York, NY 10002
Description
EVENT DESCRIPTION:
Building strong online and offline communities is key for any collaborative consumption based start-up. The question is - how do you do it successfully? Who should you target? How do you keep your community engaged? Great communities rarely happen just by accident and Let's Collaborate! will be hosting a panel discussion with collaborative consumption experts to discover how.
Sheila Karaszewski (Airbnb), James Wahba (Projective Space), Andrew Wagner (Krrb), and Tony Bacigalupo (New Work City, Community Builder Masterclass) will be sharing their insights and experiences on building communities around their brand. From providing unique events to selection processes for members, each panelist takes a different approach to curating their organization's community.
Building platforms that encourage community, trust, and credibility is key in growing the collaborative consumption movement. Please join us for an entertaining and informative panel discussion to find out how!
PANELISTS:



Sheila Karaszewski is the Community Manager for Airbnb in New York. Airbnb is a trusted community marketplace for people to list, discover, and book unique accomodations around the world and operates in more than 192 countries.



Tony Bacigalupo is the Co-Founder and Mayor of coworking space New Work City. He teaches a Community Building Masterclass to help people build better communities. An author and frequent speaker, Tony has been featured in Entrepreneur Magazine, NY Times, and on the cover of Inc.

Andrew Wagner is the Director and Editor in Chief of Krrb, a hyperlocal marketplace located in 73 countries where you can discover and rummage local treasures. He is also the Director of Content and Strategic Development for Area 17.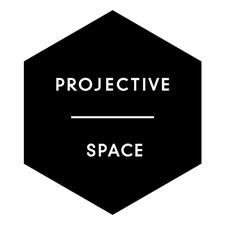 James Wahba is the Co-Founder of Projective Space, an entrepreneurial community and coworking space for 60+ tech start-ups. His diverse background includes real estate development, business investment, and launching tech start-ups.
MODERATOR:

Melissa O'Young is the Founder of Let's Collaborate!, an event series developed to inspire and spark conversations on collaborative consumption with the wider community. Melissa previously worked for the UK Government, advising them on collaborative consumption platforms and completed a thesis on the topic.
AGENDA:
7-7:30pm: Drinks
7:30pm: Panel discussion
8:30pm-9:30pm Drinks and Networking
If you have questions that you would like the moderator to ask at the event, you can email your questions to mel@letscollaboratenyc.com
MANY THANKS TO: